Buying a mattress later in life means that are a few new things to consider. If you've found yourself in this position and aren't sure what your options are, or even what would suit your needs best, then take a look at our guide to mattresses for the elderly below.
Signs You Need a New Mattress
It can be easy to stick with the same mattress for years upon years without noticing that it may be time to trade it in.
If you are worried that your current mattress' lifespan may be coming to an end, but aren't quite sure, here are a few things to look out for.
1. Do You Feel Rested When You Wake Up?
Sleeping is all about resting away the aches and pains of the day, and waking to a refreshed, replenished mind and body.
However, if you're regularly waking up to aches, stiffness or even numbness, then sleeping on your current mattress may be doing more harm than good, and it's time to consider trading it in.
2. Does Your Mattress Dip?
Everyone has pressure points, and over time these areas will cause your mattress to dip and stop providing the support your pressure points need.
Alongside this, you may notice that your mattress has become lumpy and significantly harder in certain areas. In this case, prolonged usage may aggravate any pre-existing issues and cause you more trouble than it's worth.
3. Is Your Mattress Over 8 Years Old?
This is a basic rule of thumb that is applied to all mattresses across the board. Generally, if your mattress is over eight years of age then you need to start thinking about replacing it.
Mattresses that are over eight years old rarely provide the support or comfort that you needed when it was first purchased, and in that respect getting yourself one that does should be high on your list of priorities.
Which Mattress Will Work for You?
If you have decided that it's time to trade in your mattress, but aren't quite sure what you should consider when purchasing a replacement, take a look at a few of my recommended focus points.
1. How High is the Mattress?
This may be something you've never considered, but if mobility is an issue for you then a thick, high mattress will only make it harder for you to get in and out of your bed each time.
I recommend looking at mattresses that are between 8 and 10 inches thick, as anything higher will likely make it difficult for you to manoeuvre without a step.
2. How Much Does the Mattress Weigh?
On average, mattress should be either flipped or rotated every 3 months. However, if lifting the mattress will be an issue, then I'd recommend a foam mattress as they don't need to be flipped or rotated.
3. What Will Help Any Aches or Pains?
If you have any pre-existing aches or pressure points, then this should most definitely come into consideration when you're choosing your new mattress.
If your joints are particularly sensitive, I'd recommend going for a softer mattress such as memory foam as it will provide both support and comfort. Alongside this, you can decide what degree of firmness will suit your needs.
What Are Your Mattress Options?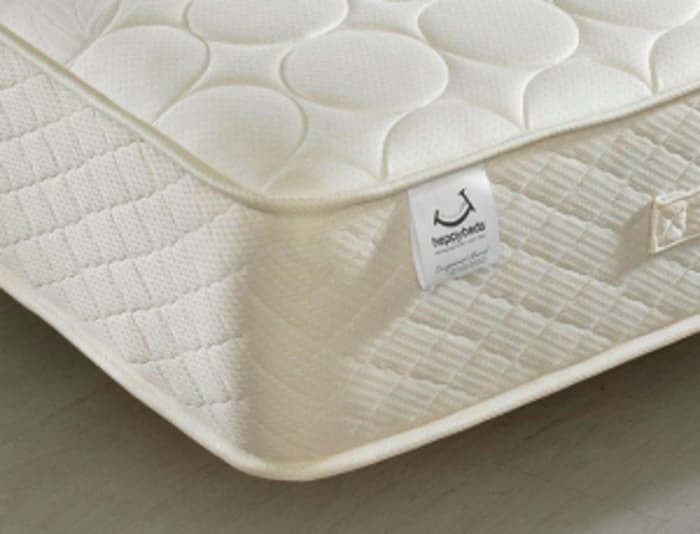 Open coil spring mattresses are a good, reliable choice that will do exactly what it says on the tin. They have a consistent degree of firmness which is great for spinal alignment and come at an easily affordable price.
In saying this, I would keep in mind that open coil mattresses aren't as effective as other models when it comes to alleviating joint pain, particularly lower back pain.
Memory foam mattress are perfect if you suffer from lower back or hip pain as the material moulds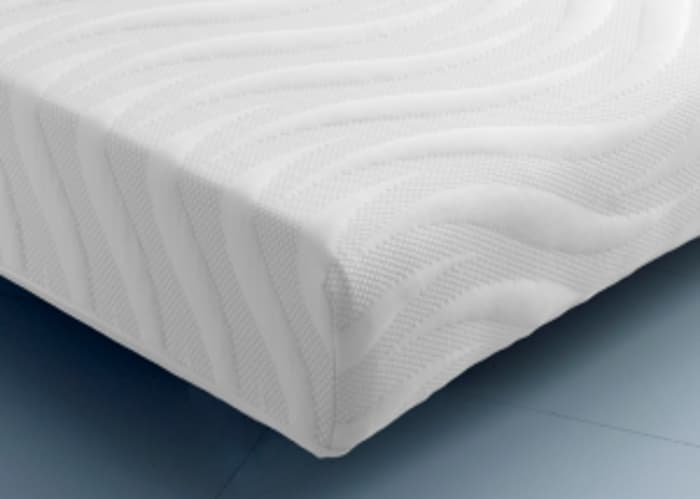 do your body, alleviating any pre-existing pressure points that had been causing you pain on your previous mattress.
However if you do have a tendency to toss and turn during the night, I would recommend a firmer mattress as the contorting quality of the memory foam mattress can make it difficult for you to move around effortlessly.

Latex mattresses are highly recommended due to the option of higher, or lower degrees of firmness depending on what you need.
If you do toss and turn during the night time, then the compromise between comfort and support will support this movement, while also providing a foundation for any joint pain that has been plaguing your attempts at sleep.
See also: Mattresses For Hip Pain: Finding a Mattress That Helps Your Hips
A good mattress will provide enough support without compromising on comfort, and in that respect I recommend that you take the time to really understand what you need from your mattress before making a decision.
Browse Through for a Mattress That Could Help You
Finding the right mattress for you can be difficult, thankfully we've got a variety of both orthopedic and traditional pocket sprung mattress options for you to choose from.
Take the time to find what will work for you, and if you need a little bit more information, check out our mattress buying guide for an in-depth look at individual mattress features.
An Orthopaedic Mattress To Suit
You