Before we begin, we would like to say a huge thanks to all of you who are currently operating in retail stores throughout these incredibly testing times. 
When the time comes to shop for a new mattress, you typically have the choice of browsing online or journeying to retail stores and checking out the ranges available in person. With the latter being significantly harder to recommend as we continue to plod through the ongoing Coronavirus pandemic, let's look at just a few reasons why buying a mattress online is the way to go.
Safety First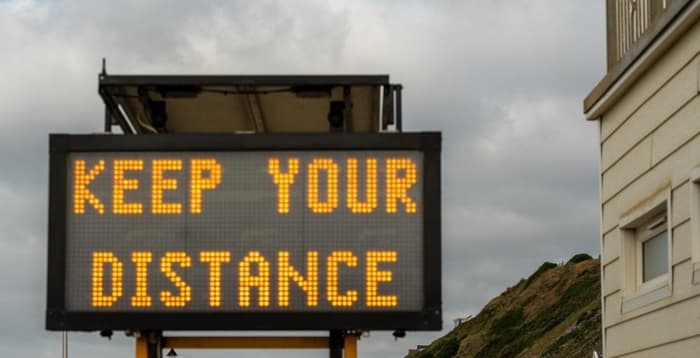 Leaving the house can be difficult for some people at the best of times. In light of current events, it's no exaggeration to say that staying at home and shopping online is the safest option for everyone. 
Different stores have different rules in place, so it can be a daunting experience to shop effectively whilst abiding by the rules and avoiding unnecessary contact with others. Plus, we've all gotten slightly annoyed when we spot someone not following the new floor marking arrows!
If you'd rather not worry about coming into contact with other shoppers and the two-metre distance recommendations set in place by the British Retail Consortium (BRC), shopping online is undoubtedly the safest and easiest way to get yourself a new mattress.
Queue Ta-ra Ta-ra
I know, I know. Us Brits just love queueing. It's often remarked upon, perhaps even admired by other countries, and nobody actually seems to know why we're so good at it.
But for the time being, let's convert those queues into clicks and make shopping for that new mattress as convenient as possible. You can finally say goodbye to waiting behind fellow customers being served at the till or awkwardly trying to find a staff member to answer your query.
What's more, the recent scorching sunlight or the impending British showers can't get us when we're safe inside!
Home Comforts from the Comfort Of Your Own Home
In 2020, picking up your smartphone and quickly browsing Amazon, eBay or your other shopping outlet of choice couldn't be easier. Even grocery shopping can be done with a few clicks. So, instead of trekking down to your local mattress store, browse the almost endless range of mattresses available at the tip of your fingers. 
Get your feet up, make yourself a nice warm brew, stick on the telly and browse away at your leisure. There's absolutely no need to rush as online stores are essentially always open, which is perfect for that late-night browse before bed.
What Have We Done to Help?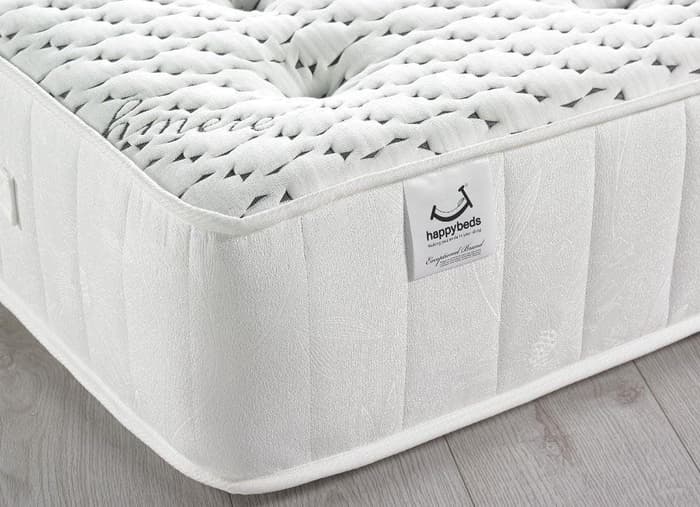 At Happy Beds, we've gone all out to ensure that your shopping experience with us is as seamless as possible. Firstly, we have cut our customer service response time across all of our platforms including phone, email and social media (Twitter and Facebook). So, if you have any queries, our team will be happy to help. 
What's more, our website features plenty of information about products and services, such as our incredibly helpful mattress buying guide. If you're wondering how to buy a mattress online, this should be your first port of call.
We have also refined and retested all of our mattresses, ensuring that our bespoke mattress firmness tool allows you to accurately see how the mattress would feel for you - without going into a store and awkwardly laying or prodding them.
Each and every one of our 110 mattresses are stringently tested for firmness based on a 12 stone person using said mattress. We use a 17 point firmness scale from Soft to Firm so you can accurately select the ideal mattress to suit you. What's more, we have revisited our calculations so we can more accurately define how the mattress will feel for different weights.
Last, but certainly not least, we are prioritising your safety by continuing with our contactless delivery service. Both safe and introvert-friendly, this service allows you to easily order and receive your mattress from us whilst abiding by the government's most recent recommendations.
Choose your Perfect Mattress
So, what are you waiting for? If you're wondering how to buy a mattress online, look no further than Happy Beds, we're so much more than just an online bed shop. We have a huge range of mattresses available, from memory foam to orthopaedic ones. Browse and shop from the comfort of your home now! Your perfect mattress could be just a couple of clicks away!
If you've been finding it more difficult to get to sleep lately, you aren't alone. Our research has found that people may be struggling to get their forty winks due to lockdown related stresses.
Read more: Has Insomnia Really Increased 700% During Lockdown? Google Search Data Revealed