It might seem like such a mundane task, but studies in the psychology behind cleaning show that the tidiness of your bedroom can have a large impact on your mental health. Simple tasks such as making your bed in the morning and ensuring you declutter your floor space from those last-minute outfit changes, set the tone for the rest of the day.
Think about it like you're ticking off a task on your to-do list; you've already started your day by accomplishing goals. Even if these goals seem small and insignificant, they are going to make you feel more productive as you head into your day.
Is a Messy Bedroom Bad For You?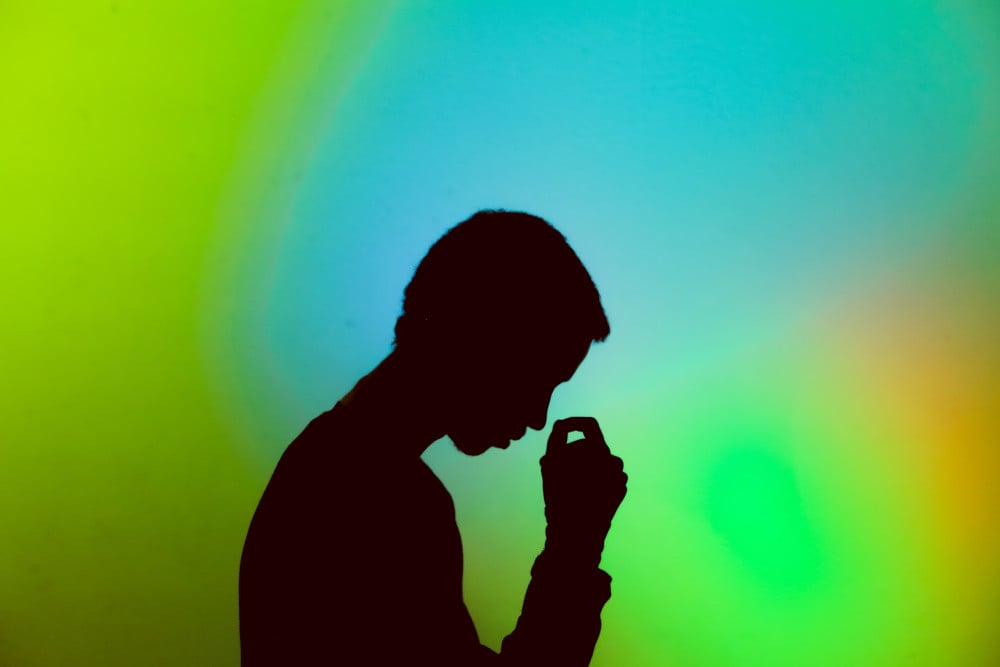 Imagine you come home from a busy, fast-paced day at work, (although you might actually have to imagine this, as the majority of us are working from home right now), to an untidy space. For most people, this is going to make them feel more overwhelmed than normal. This is because our mind cannot completely separate from our surroundings, so it makes sense that an unorganised room is going to reflect upon our mental state.
In fact, it's commonly recognised by health experts that an unorganised room means an unorganised mind. Clutter and disorder in our environment can cause stress. And stress makes it hard to concentrate! In order to avoid this excess stress, it's important you declutter your life by keeping your regular environments organised. These are places such as your desk, your car and most importantly, your bedroom.
Your bedroom is the place where you unwind, reset and relax at the end of your day. So having this relaxing space disrupted with clutter and a lack of cleanliness means that you're more likely to get increased anxiety and overall a poorer night's sleep.
Long term, this could cause many health issues. Not only does stress and anxiety lower your immune system, but ongoing stress can become chronic, leading to a domino effect on your overall health and well-being.
If you're finding that your sleep is still being disrupted by anxiety, despite the impeccable cleanliness of your bedroom, you might want to read our blog on our recommended products that are proven to ease your anxiety at night.
The Benefits of a Tidy Room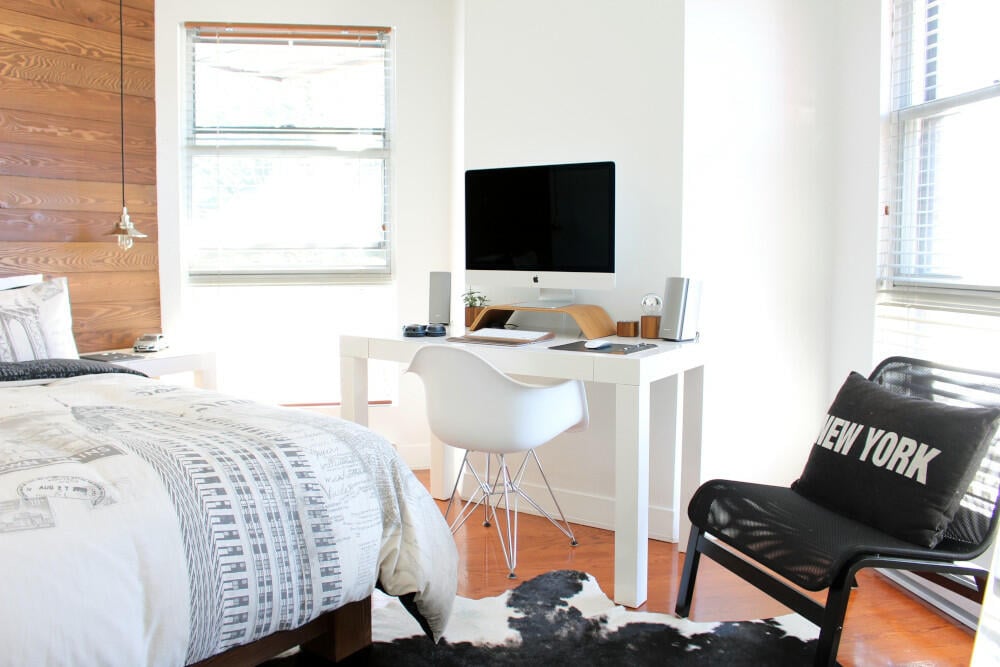 Tidying your room can save you time. If you're in a mad rush and need to get out of the house fast, you're going to manage much better if your clothes are all hanging in your wardrobe neatly, rather than providing a hazard slumped in various piles on the floor. And you might just find that you get some use out of that bedroom chair that's been completely buried in an avalanche of clothes for the past two weeks.
Not only does the benefits of tidying your room link to a healthy mind, but a study conducted by research scientist for Indiana University, Professor NiCole R. Keith, found that people with a tidy house were more likely to be physically healthier than people with a messy house. This was mainly due to the extended physical activity that comes from actively tidying.
It may come as a surprise, but when you think about it, it makes sense that it's called housework! Picking things up off the floor, washing dishes, and pushing the vacuum around burns calories. Vacuuming alone can burn around 119 calories in 30 minutes, and depending on the size of your house, it can be a massive help in getting your daily 10,000 steps in.
5 Ways to Declutter Your Bedroom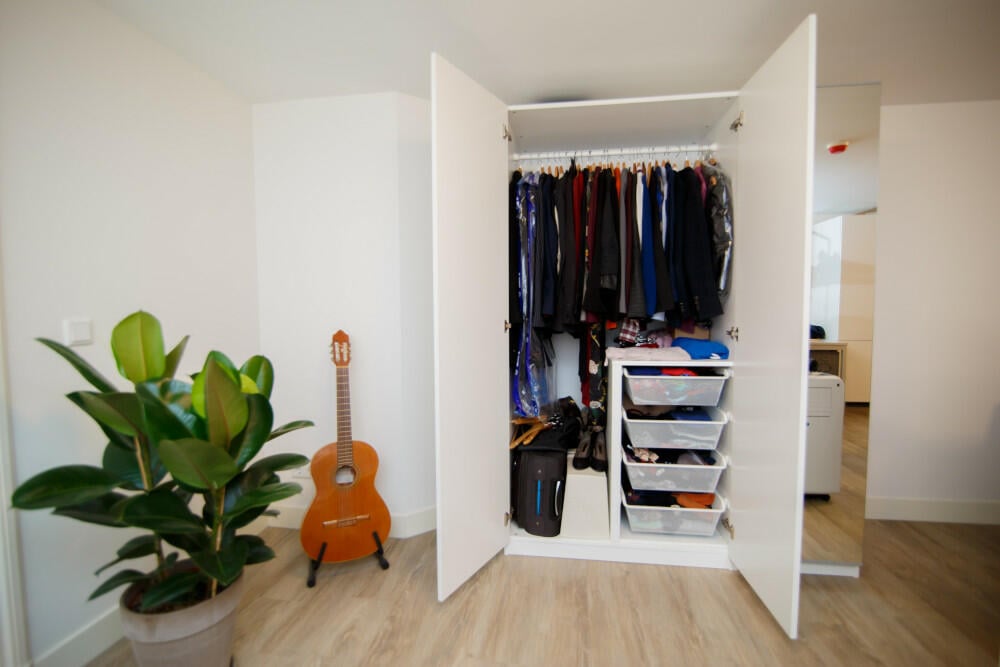 Declutter your life by decluttering your bedroom. Here are 5 easy steps you can take which will make tidying your room and maintaining it, less stressful:
Maximise Use of Your Storage Space
Save extra space by investing in furniture with built-in storage. An ottoman bed or an upholstered storage bench provides a brilliant solution for keeping all your sheets and towels hidden away.
A brilliant hack to declutter is to use various trays and boxes. This can either be a decorative addition that you can have on display in your bedroom; use it to store essential knickknacks such as watches, glasses and jewellery. Or make use of drawer separators, which act to keep your stored items more organised and easy to get to.
Organise Your Wardrobe Regularly
By sorting through your clothes more regularly, organising your clothes will feel like less of a big task that you require a lot of time to do. Avoiding an overflowing wardrobe and drawers that you can't quite close, will help keep your bedroom tidy and declutter your life.
Start by going through all your clothes, shoes, and belts and ask yourself: do I wear this? And if not, is there any reason to keep it? If the answer is no, then sell it, donate it, or give it to someone else who would get use out of it.
If you're a fan of framed photographs of your friends, family and pets, don't clutter your surface areas, get them up on the wall instead! Enjoy your favourite Salvador Dali piece without compromising your furniture's surface space.
Keep Your Bedside Table Decluttered
The bedside table is the last place you want to let clutter build up; it's right next to where you get your all important rest and is sure to make an impact on how you start your day.
Keep this space clear and your room will immediately feel less cluttered, as well as looking more streamlined. Limit the use of the surface space to necessary items, and store the non-essentials in drawers or organised boxes underneath your bed.
If you feel you need a deeper and more personal knowledge about your own psychology behind tidying, or you've got all these decluttering life hacks down to a tee, we can help you Marie Kondo style in our lifestyle blog: The Life Changing Magic Of Tidying Up with Marie Kondo
Or if you want to get ahead on the Spring cleaning this year, (between the lockdown jigsaws and baking, of course), we can provide some useful cleaning hacks here.
A Nine-to-Five At Home (Image: Yorkie Grey Fabric Ottoman Bed by @studioschubert)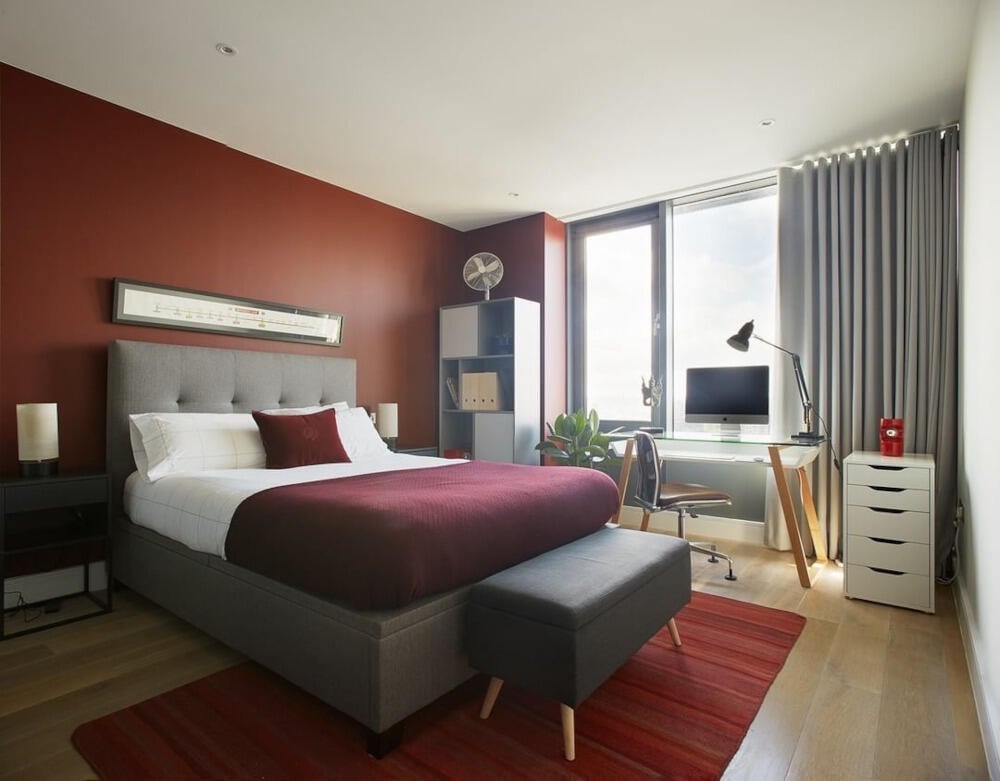 The importance of tidying your room is now more crucial than ever. With the UK hitting another full lockdown, non-essential workers are working from home. It used to be the case that your bedroom was where your day started and ended, but for a lot of us working from home with limited space and having to move the office into the bedroom, this is now where we spend the most productive time in our day.
Working at home without much opportunity to leave the house can have an impact on your mental health. This might be especially so if your bedroom now doubles up as an office; you're bringing the stress of work life into the room that's supposed to provide your most comfortable and relaxing space.
The saying goes, "tidy desk, tidy mind". Having an unorganised desk is proven to have a decline in productivity due to misplaced documents and lost information. As a direct result, this will increase the workload, lots of wasted time and overall increased stress. Therefore, we would highly recommend transforming your home office space into a decluttered environment that encourages productivity as well as inspiring creativity, as this will have a significant positive influence on your mental health.
A Decluttered Life Starts with a Decluttered Bedroom
Need more help with decluttering your bedroom? Our ottoman beds are ideal for storing everything from your woolly jumpers to your wellington boots, and helping to keep your home tidy.
It's not too late! Perhaps make keeping up with the cleanliness and organisation of your home one of your New Year's Resolutions. Let us know on Twitter, Instagram and Facebook if you have any hacks for cutting the clutter not mentioned in our list!
Find Your
Perfect Night's
 Sleep Today!