What can we say about this bed that it doesn't already say out loud for itself? Just look at the beauty of this bed! The Hannover Black Velvet Bed is as comfortable as it is luxurious with a durable construction and elegant upholstered aesthetics. The rich black velvet colour oozes gothic charm and rustic visual appeal, sure to match any interior design no matter how light or dark. You can complement the dark tones of a gothic-styled room, or juxtapose the freshness of a bright white space with ease – there are endless ways to style the Hannover Black Velvet Fabric Bed.
---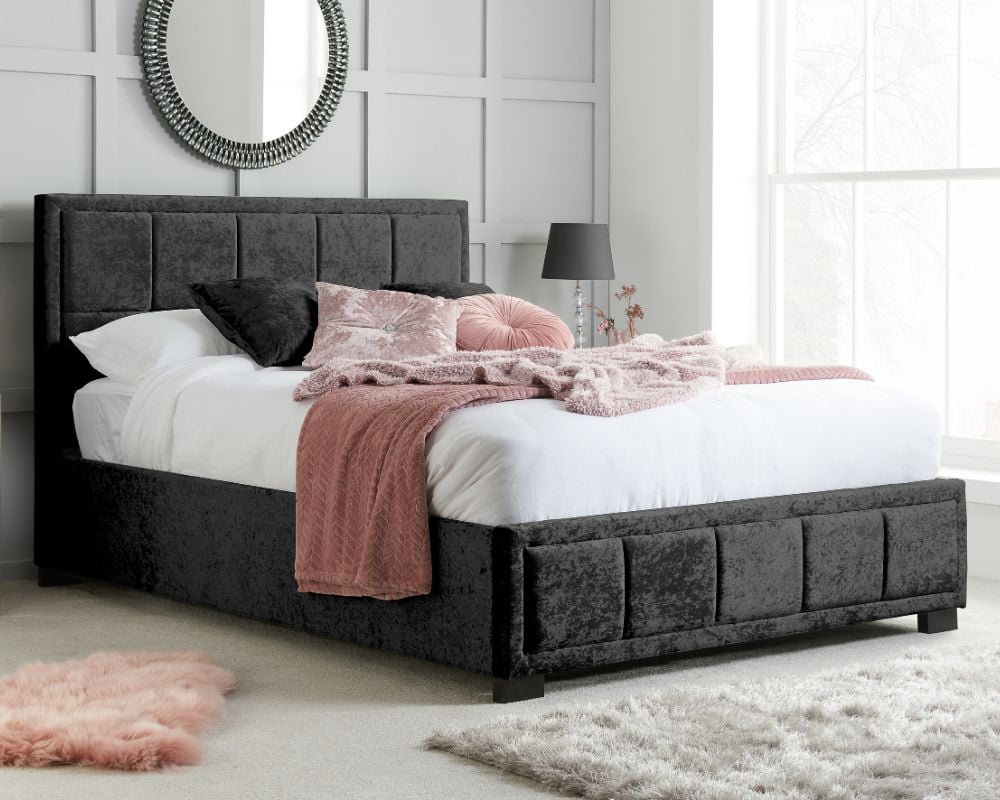 Luxurious and Soft Velvet Fabric
The Hannover Bed is entirely upholstered using high-quality, luxurious velvet fabric in an extremely contemporary black colour to remain flexible to all home interiors and colour schemes. The shiny nature of the velvet fabric oozes luxury and modern class, sure to catch the eye of all guests and attract endless compliments. A large, grand design combined with cushioned and a subtly detailed headboard structure adds a unique touch which is certain to make the Hannover Black Velvet Fabric Bed stand out.
---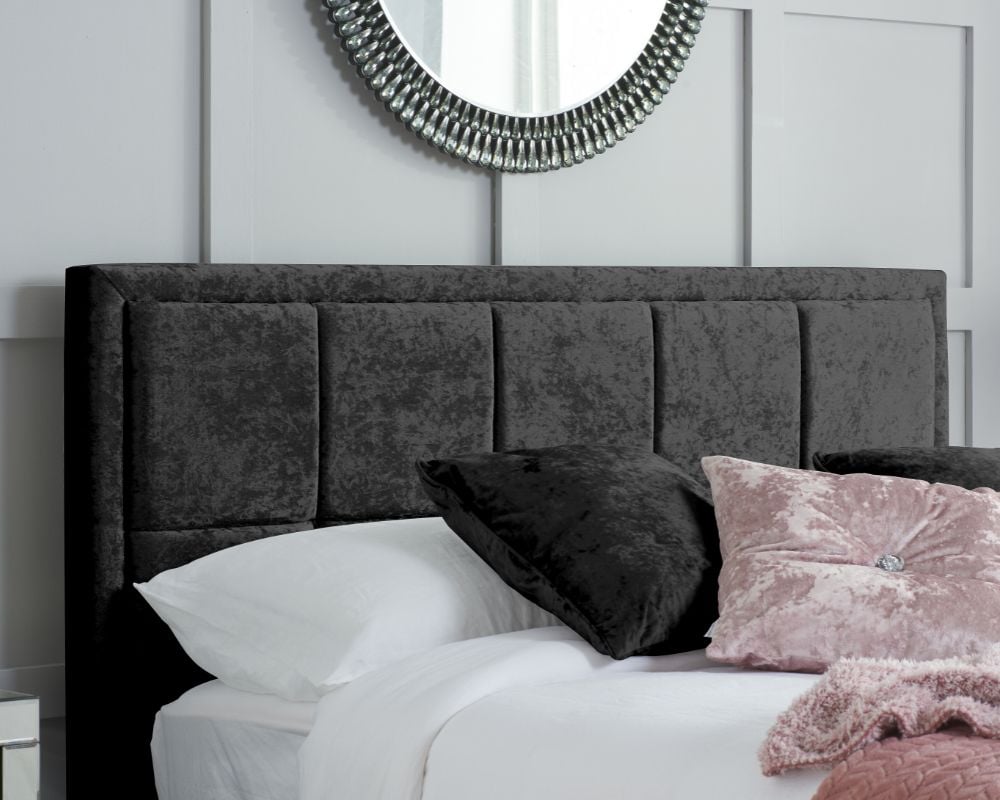 Resistant and Durable
Upholstered in resistant and durable velvet fabric, the Hannover Black Fabric Bed is sure to maintain its luxurious exterior over time. The use of high quality materials and a sturdy structural design combines efforts to ensure lasting comfort and endless support. A sprung slatted base adds welcomed extra bounce for maximum comfort and ensures you can always rest entirely securely and comfortably, on a bed that is sure to stand the test of time.
---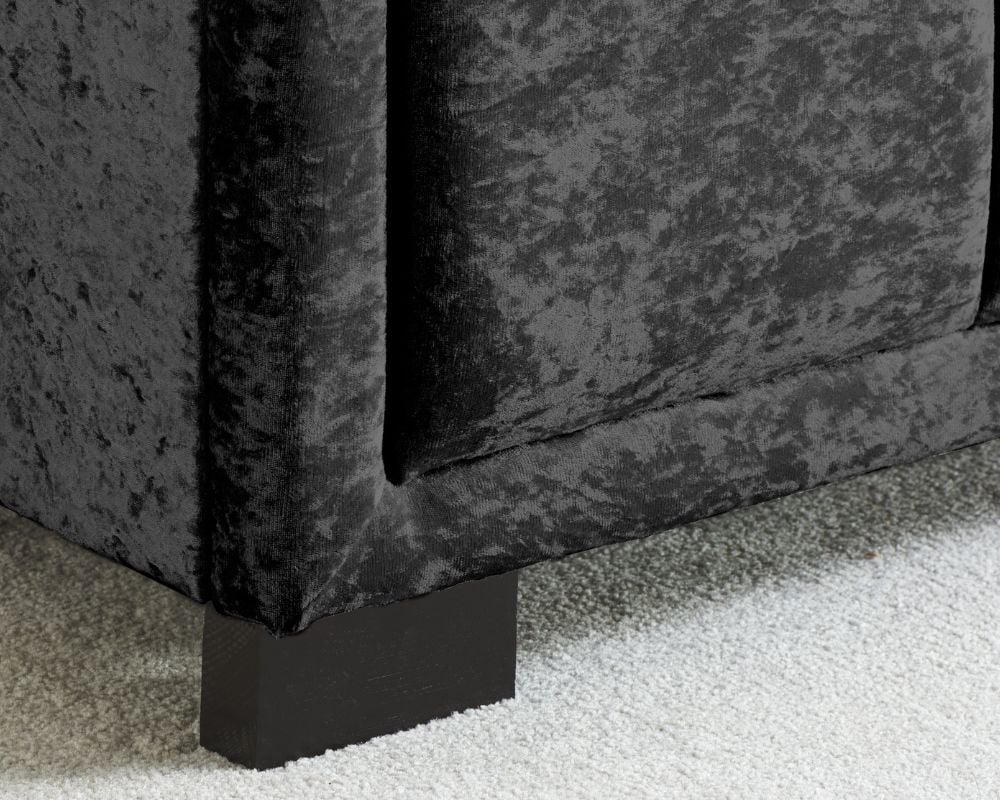 Easily Assembled. Seamlessly Adapted.
The Hannover Velvet Fabric Bed is sure to complement endless colour schemes and bedroom themes, making it the perfect fit into any home. Excellent features and an aesthetic of the highest luxury allow you to sleep comfortably and ensure your bedroom is constantly oozing luxury and style. Every Hannover Fabric Bed is delivered flat-packed and prepared for easy self-assembly, with full instructions included to support the process. Why not take a look at our Hanover Black Velvet Ottoman Storage Bed for the same luxurious bed with added storage features?