The Tam Tam White and Grey Bunk Bed combines white and soft grey tones, for an aesthetically pleasing piece of bedroom furniture. This is an incredible storage solution for any bedroom within the home. You can place this in your children's main room, or within a spare guest room for when they have their friends over for the night.
---
In-built storage solutions
This is a superb addition for any kid's room, no matter whether they are young children or early teenagers. The style and functionality of this bed is sure to cater for all tastes around this age-range. It is both trendy and smooth in its design, featuring curved lines and a contemporary shape. The incorporation of shelving units, on both the top and bottom bunk, means your kids wont struggle for storage space for their treasured bits and bobs! This is an ideal thing to have when it's reading time before bed!
---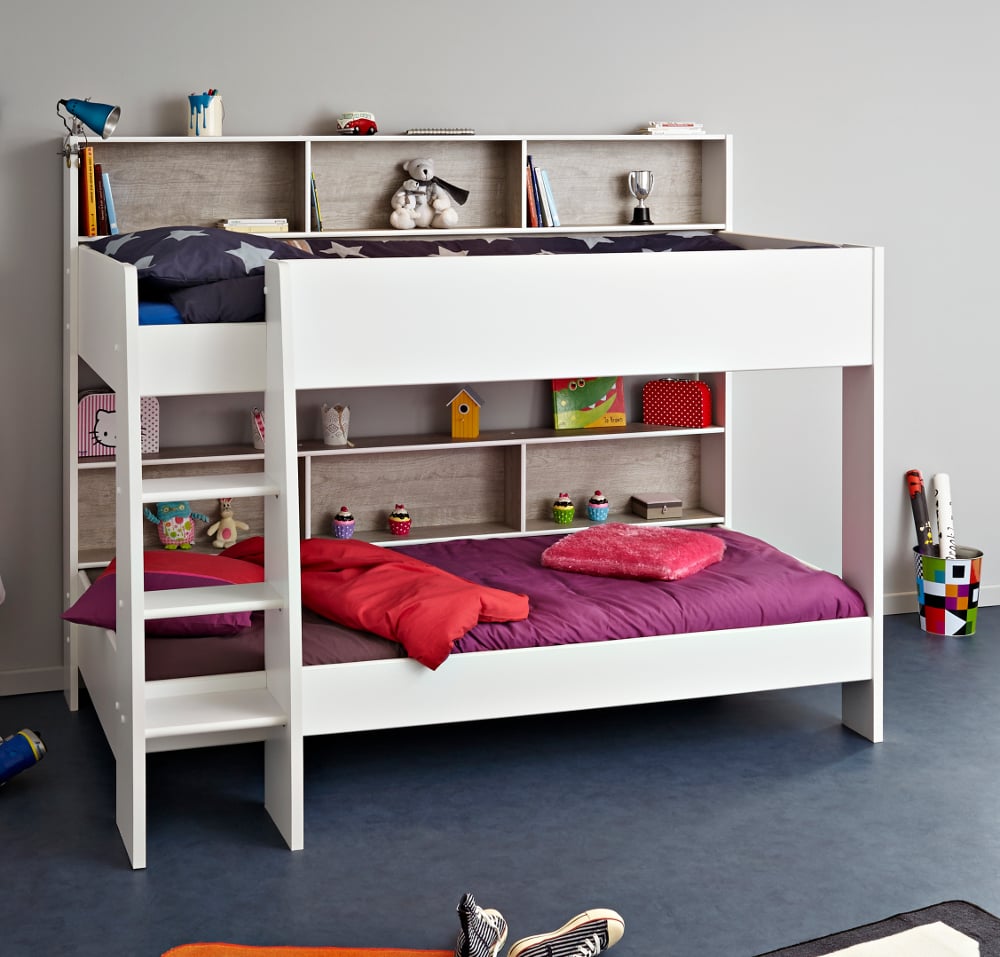 Perfect for growing kids
The Tam Tam White and Grey Bunk Bed is the perfect addition to your child's bedroom, especially if you have a small house with not-so-big bedrooms. Space can often be limited in these rooms, or in bedrooms shared by two people. And we all know what children are like! They do completely the opposite when it comes to maintaining order and tidiness. The entire bunk bed framework is made from high-quality particle board material, is finished in solid white and soft grey tone. The included ladder also features wide, flat rungs leading up to the top bunk in comfort and style. This product will arrive flat-packed for convenience to our drivers and for your self-assembly. Full instructions will be provided.