A mattress that puts a focus on both incredible support and immense comfort, the Ocean Wave features a host of enchanting features that make it a fabulous choice for a fantastic night's sleep. Crafted with a keen eye for detail and a firm dedication to using only the finest materials available, the Ocean Wave is mostly made of a combination of recon and memory foam.
---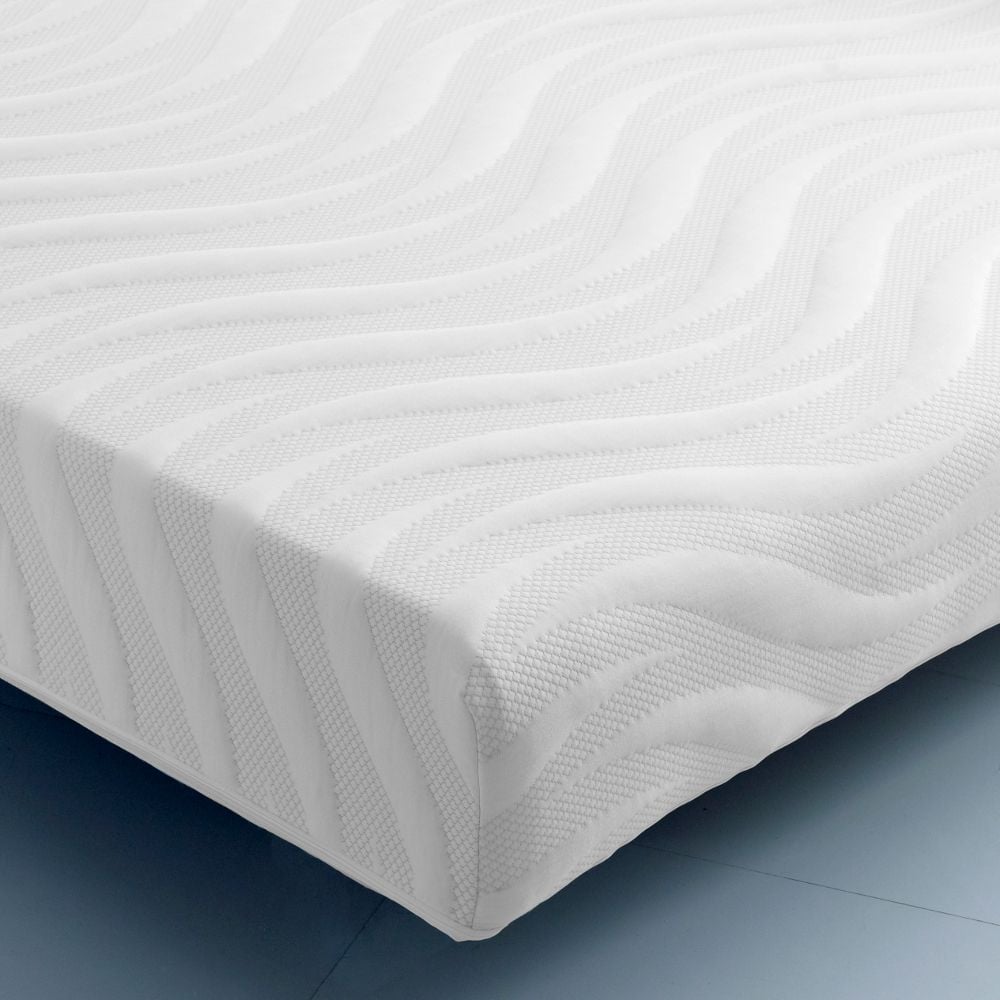 Soothingly secure
The Ocean Wave strikes an incredible balance between providing ample support for joint and back problems as well as an excellent level of cosiness, utilising an impressive partnership between recon and memory foam. 140mm of recon foam serves as a brilliant base, whereas the 50mm of memory foam finishes the Ocean Wave with a magnificent element of comfort.
---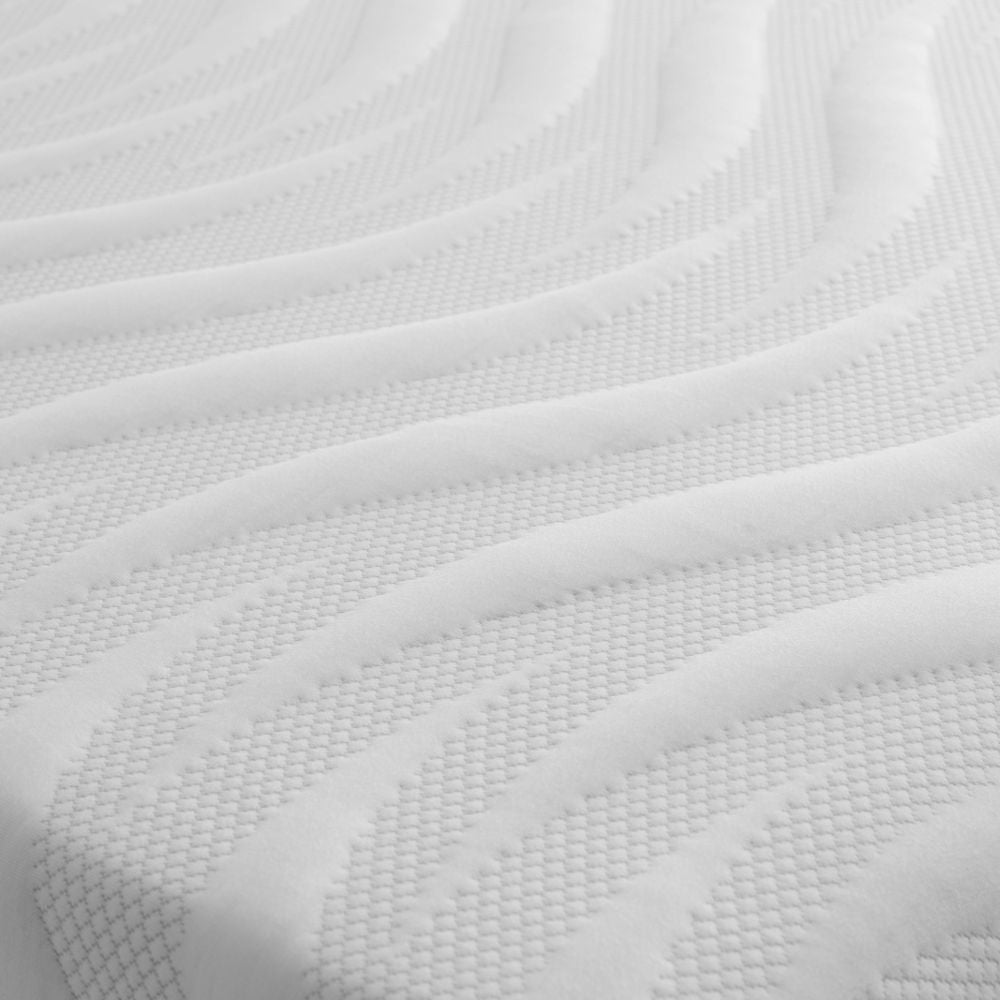 Inspired additions
Further aspects that make the Ocean Wave all the more luxurious is the superb and convenient removable cover. Decorated with a calming wave pattern, the removable cover of the Ocean Wave makes cleaning the mattress relatively simple. The Ocean Wave also arrives vacuum packed, making it easy to transport from the front door to the desired bedroom.
---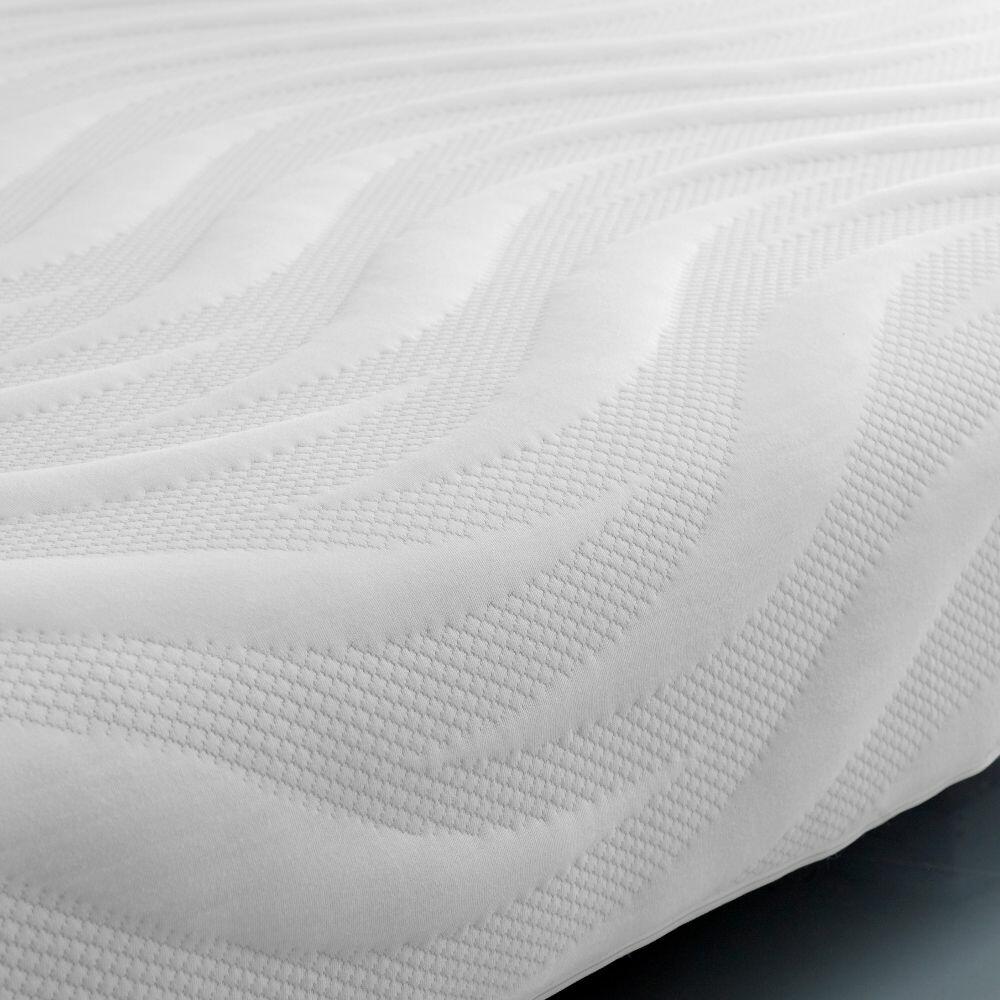 Beautifully British
Created with only the highest standards set in place, the Ocean Wave conforms to all of the British standards, such as fire regulations and an exemplary level of high quality materials used. This meticulous attention to even the smallest detail makes the Ocean Wave a superb example of the only results that can confidently be supplied by Happy Beds.