Delivery Information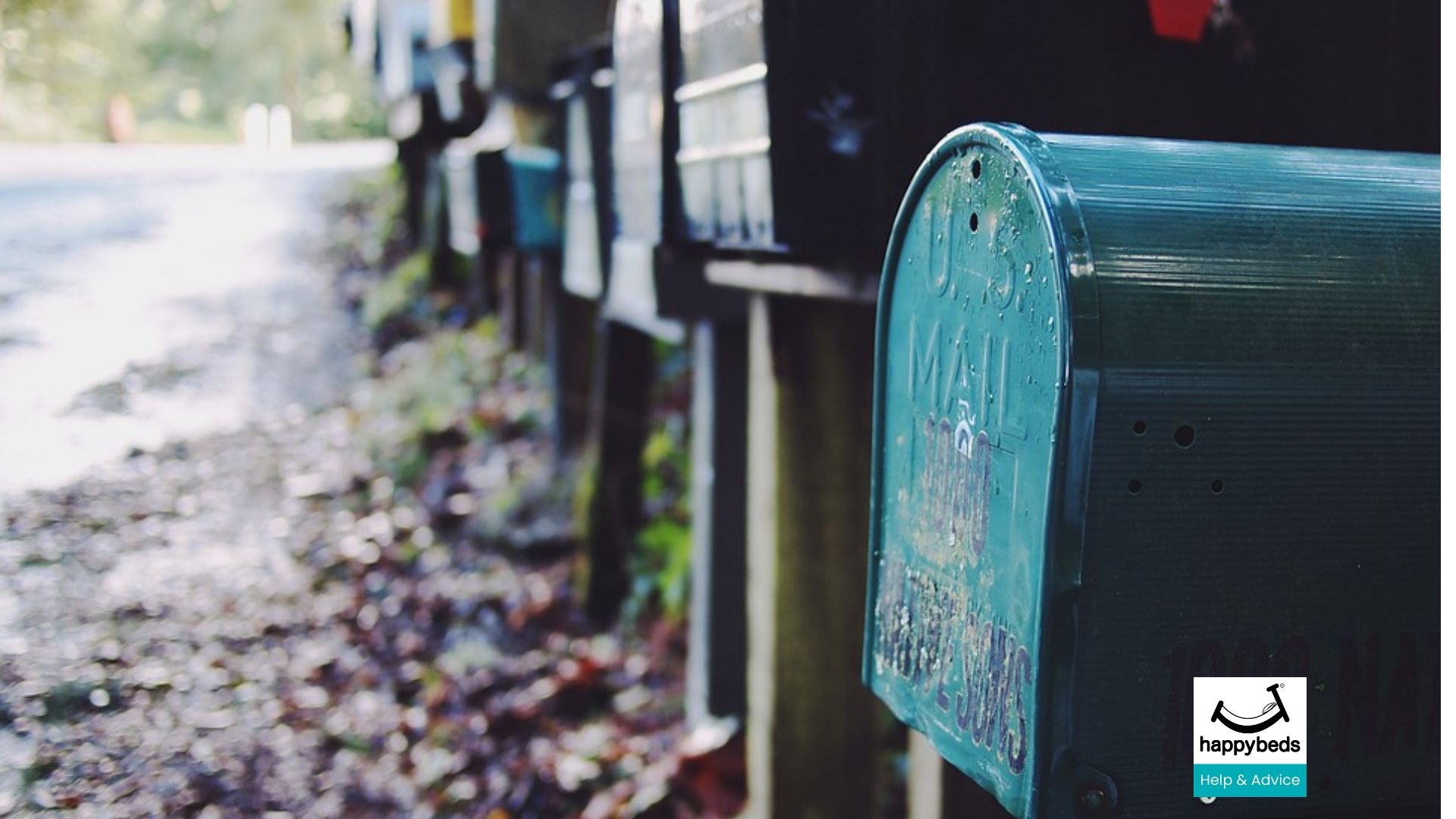 Summary
Here at Happy Beds, we have a dedicated and friendly customer service team who work with various couriers to ensure our delivery service is prompt and reliable. If you have any questions regarding delivery, you will find all of the information you need here in this guide. If you can't find exactly what you're looking for, try our detailed
Delivery Policy
.
---
Delivery Charges
Standard
FREE
If you have chosen a delivery date at checkout, the order will be delivered on this date. If you have not chosen a date, the courier company will call or text you to advise of the delivery date. Delivery to the ground floor.
Specific Day (1-Man)
£15.00
Delivery to the ground floor.
Saturday Delivery (1-Man)
£40.00
Saturday Delivery. Delivery to the ground floor.
Specific Day, 2-Man (Monday to Friday)
£25.00
Delivery date of your choice. Delivery to the room of your choice.
2-Man Weekend (Saturday/Sunday)
£45.00
Choose delivery on Saturday or Sunday. Delivery to the room of your choice.
Please note delivery services vary depending on location. Please use the delivery checker at checkout to check the services available for your area.
Postcode Checker
We want everyone to enjoy the benefits of a Happy Beds product, and try our best to deliver to all postcodes. Although, there are certain restrictions of postcodes we either are unable to deliver to, or have to charge additional delivery cost for. See below for the Postcode Checker. If your postcode is not on there, don't worry, this means your delivery won't be charged extra.
We will deliver to the following postcodes, for an extra charge:
Northern Ireland: BT
Republic of Ireland: Eire
We will not deliver to the following postcodes:
Scotland: KW15-KW17, PH45-PH50, PA40-PA78, IV63
Isle of Arran & Great Cumbrae: KA27 and KA28
Cornwall, Truro: TR21 to TR25
Shetland Islands: ZE
Jersey: JE
Guernsey: GY
Western Isles: HS
Isle of Man: IM
---
Frequently Asked Questions
How do I know what delivery options are available to me?
Answer:
We have implemented a really useful Delivery Checker tool which allows you to see all the available delivery options for a product, or multiple products in the event of multiple items being ordered, getting delivered to your postcode. Any associated costs with the delivery options will also be displayed here. Simply input your postcode into the Delivery Checker and click the 'search' button. Please be advised that the Delivery Checker is present during the first stage of the checkout process, it's here that you can choose your preferred delivery date.
What are your delivery days and times?
Answer:
We offer deliveries between Monday and Friday on all products, we also offer weekend deliveries on some products for an extra charge. All the available delivery options and will be presented under the Delivery Checker. For the majority of the UK we will always offer a Free Delivery option, as well as various other delivery options, however there are a few locations for which we have not been able to provide this due to the charges incurred from our courier companies.
Do you offer 'Next Day Delivery'?
Answer:
Depending on the item you wish to purchase and your location we may be able to offer an Express Shipping service. This is a next working day service: if the order is placed before 11 am, that same day would be classed as the first working day, meaning the item will be delivered on the next working day. If an order is placed after 11 am, the next day would in fact be classed as the first working day and the order will be delivered on the working day after the next. For example, an order is placed after 11 am on Monday; the first working day would be Tuesday meaning the item would be delivered on the next working day which would be Wednesday. Please note that weekends and bank/public holidays are not classed as working days. 'Working days' are classed as Monday, Tuesday, Wednesday, Thursday and Friday. The standard delivery times for the next day service is between 8 am and 6 pm, we do however also provide a 'Before 1 pm' service which will be offered to you upon selecting your delivery.
Do you deliver on weekends?
Answer:
Depending on your location we can offer a weekend delivery for an extra charge. If this option is available for your location it will be offered within the Delivery Checker.
Why do I have to pay an extra delivery charge?
Answer:
The extra delivery charge is required not by us but by the courier company we use to deliver to certain postcodes. We have done our best to avoid this charge but unfortunately we cannot at Offshore UK destinations the courier services we are contracted to only deliver to the port and we will have to organise a shipping company to take the goods across the water, which causes the charges. In regards to the Scottish Highlands, the contracted courier service has to organise a third-party company to collect the goods from Airdrie Hub and deliver to Scottish Highlands as these destinations are very hard to reach especially with huge and heavy products like ours.
I want my order to be delivered at a certain time on a specific day. Is it possible?
Answer:
This depends on the courier service used for your area. We do try our best to request specific times with the delivery companies but they operate in sequence and may not be able to come to your area at a given time. Regarding a specific day, please use the Delivery Checker.
Do you do more than just deliver? Can you install my bed?
Answer:
In the case of divan beds, Happy Beds does offer the option of installing them and taking away the packaging. This does need to be organised beforehand and will require a charge that goes directly to the servicemen, not to us. Unfortunately, we cannot offer this service for Bed Frames and Bunk Beds. Depending on the courier we use, we can collect and recycle your old bed or mattress when we deliver the new one, though this service does require a small fee. If any of these services are desired then you should contact us prior to placing an order to find out whether we can do this or not.
Can you contact me prior to delivery?
Answer:
It's part of our policy and agreement with our various couriers that they call customers prior to delivery. Unfortunately some may be too busy to remember this, and so there's a chance they may not be able to get in touch. Even though we do our best, a call prior to delivery is something which we cannot guarantee.
Can I order if I live abroad?
Answer:
You can always order from UK mainland and the offshore UK territories. Unfortunately, you cannot order from outside of the UK using our courier arrangements. We have come to the conclusion that once your items leave the UK shores, the handling of the services becomes alien to us, which requires dealing with transport companies operating abroad. We feel unsure whether the item will be delivered to you with quality service or not. However, if you arrange a delivery and collection service, then we have no problems at all. You can order from outside of the UK if you provide us with details of a shipping company on the UK mainland so we can deliver to their address. We will advise them the product is for you and you will arrange the delivery from their address to your own address, or you will pick up the product from their address.