Magnificently comfortable and enriched with a natural wonder, the Aloe Vera Mattress provides sleepers with an undeniably rejuvenating night's sleep. The Aloe Vera Mattress is an immensely accommodating mattress, regardless of whether it's obtained to host one or two sleepers.
---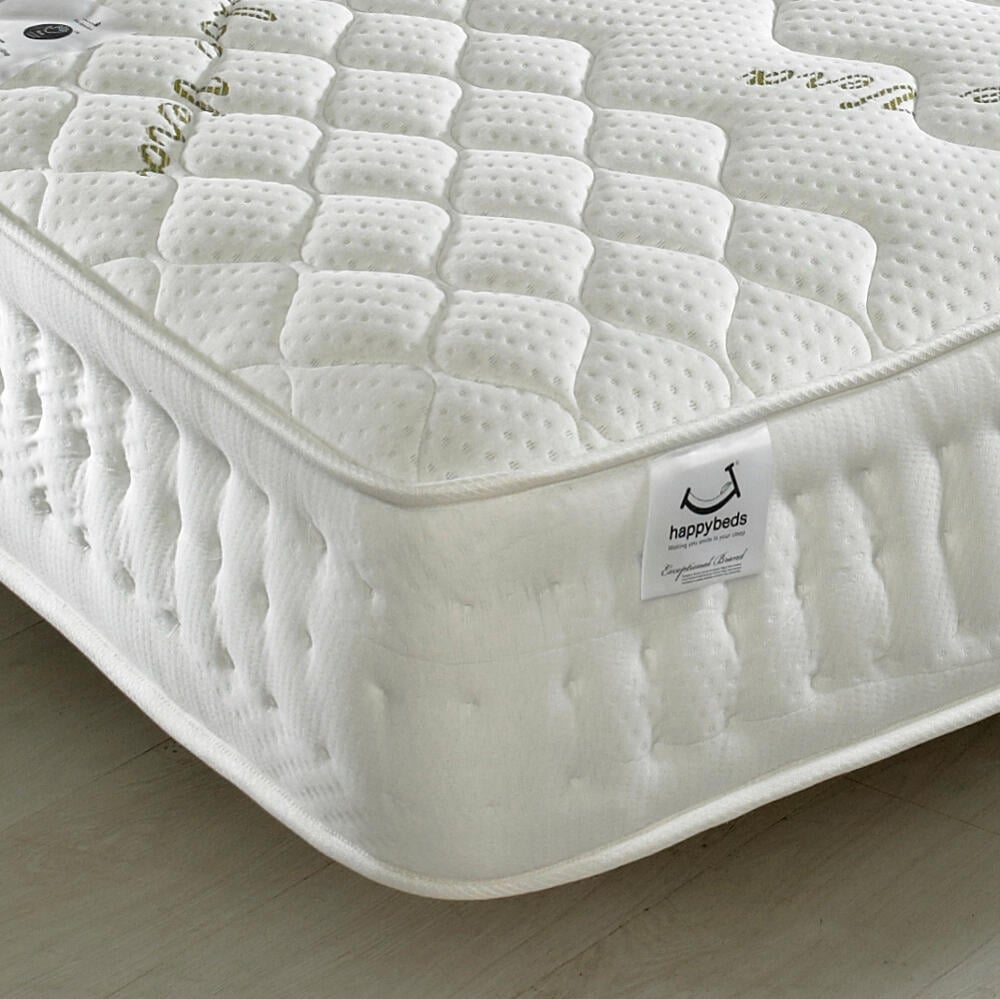 Soothing & Serene
As the name suggests, the Aloe Vera Mattress is infused with aloe vera, which aids skin cell regeneration as well as an array of other health benefits. This unique addition makes the Aloe Vera Mattress a charming choice for the bedroom.
---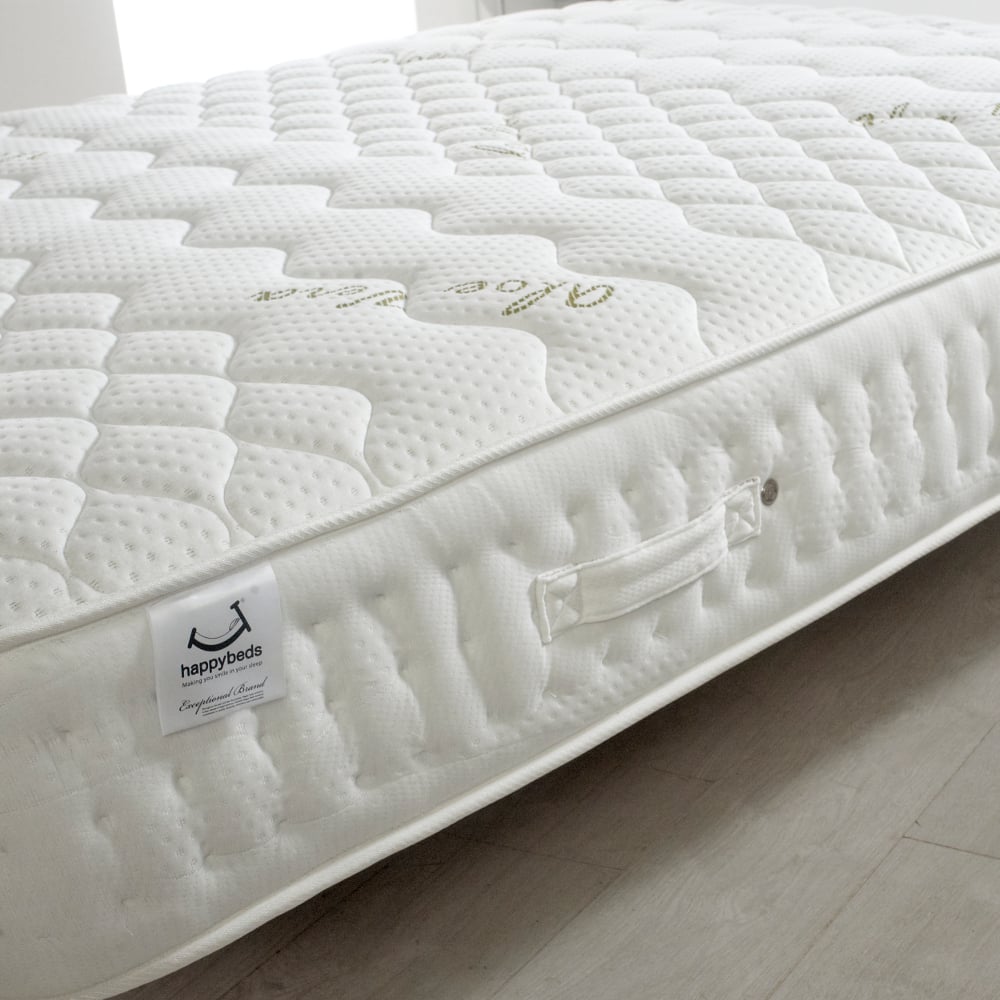 Supremely Thick
Measuring up at an impressive 27cm, the Aloe Vera Mattress is thickly padded with an impressive 5cm of memory foam and 5cm of reflex foam, the likes of which contour to the body and provide a firm and durable sleeping surface. As these special materials are only on one side the mattress is a convenient choice too, as to keep it fresh for longer it only needs to be rotated every six weeks.
---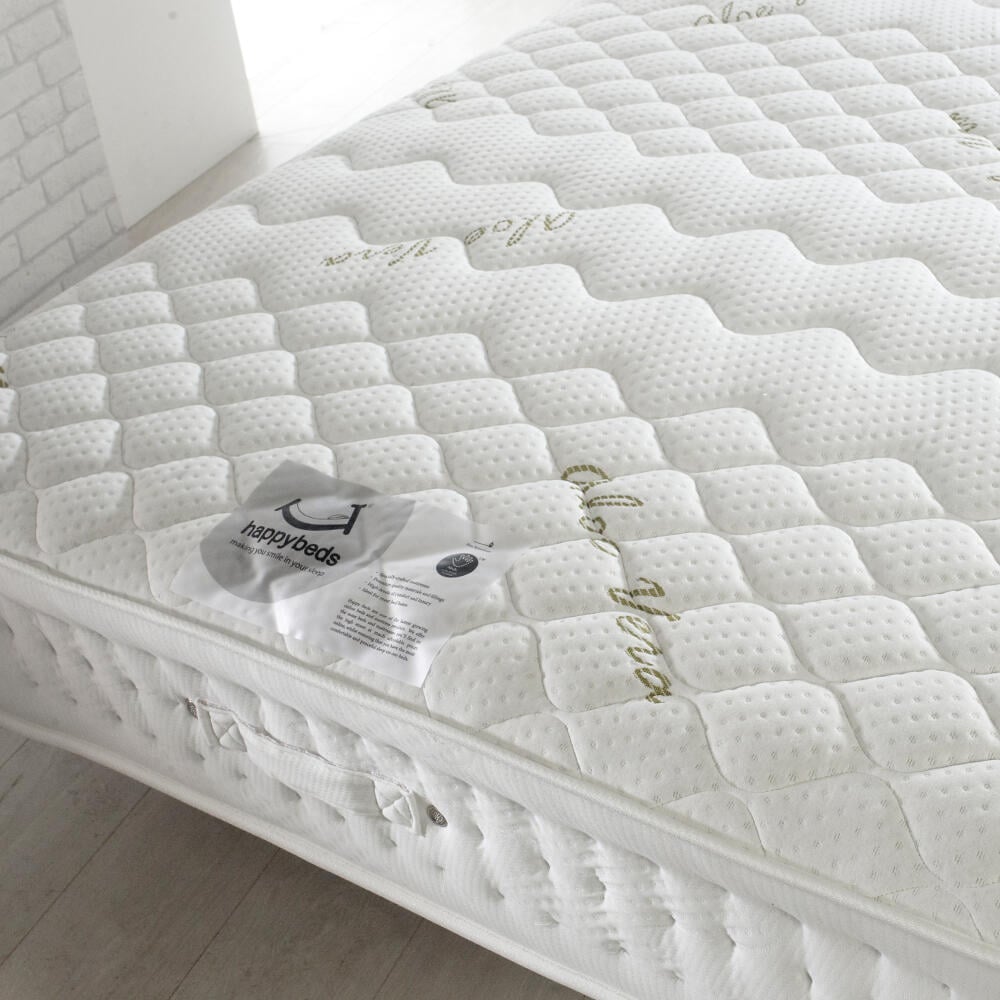 Additional Enhancements
As well as featuring a wealth of pocket springs, which grants additional comfort and sturdiness for the mattress that create essentially separate sleeping spaces for each sleeper, the Aloe Vera Mattress is also crafted with air vents for added breathability, and therefore continuous freshness.