Boasting a contemporary design and convenient functionality, the Cologne Grey Ottoman Storage Bed is a modern storage solution with a luxurious aesthetic. Crafted with high quality matte grey material, the Cologne Ottoman Storage Bed is available in double or king size and caters to everyone. The sleek, modern design features luxurious finishing touches to add character to any bedroom. What more could you want in a bed?
---
Modern Neutral Upholstery
The warm grey fabric adds a contemporary aesthetic which is certain to be welcomed into any bedroom interior, with a matte finish for added elegance. Finishing touches include buttoned headboard detailing for traditional undertones of class and luxury, ensuring a highly relevant design that will attract endless compliments over time. The low foot end combined with a statement headboard provides a glamorous structure with a sense of superiority, making the Cologne Fabric Storage Bed the perfect bold statement for a modern bedroom. Ottoman storage concealed by extravagant aesthetics can act as a feature furniture piece to make any bedroom beautiful. The Cologne Ottoman Storage Bed's neutral colours give flexibility for a range of bedroom themes and styles, allowing a perfect fit into any home.
---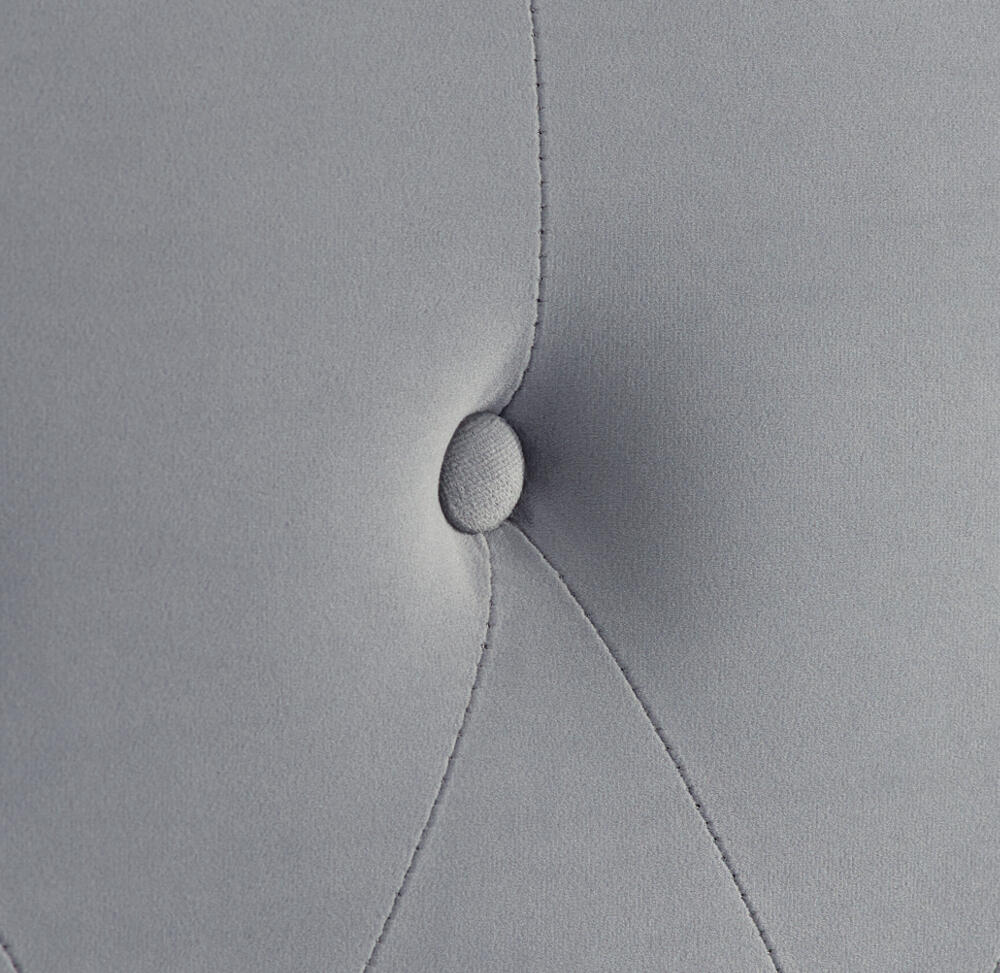 Discrete Spacious Storage
Crafted from highly durable and resistant materials, the Cologne Fabric Ottoman Bed is designed for discrete storage with a luxurious aesthetic. A sprung slatted and platform base provides extra support and prolongs mattress life, so you can sleep comfortably every night knowing your bed and mattress are here for the long-run. The gas piston-powered storage solution located within the bed frame allows room to organise your belongings and de-clutter your bedroom, whilst ensuring easy access and simple functionality. Base Boards in the ottoman storage keep your belongings safe and dust-free. The Cologne Grey Storage Bed is available in double or king sizes to suit any bedroom size and sleeping needs.
---
Convenient Delivery. Easily Assembled
The Cologne Grey Fabric Ottoman Bed is delivered flat-packed and ready for easy self-assembly. Every purchase includes simple instructions to ensure a quick, stress-free build. The Cologne Ottoman Storage Bed is also available in a luxuriously crushed velvet material. Offering the same amazing features that can be customised to remove storage - there's a Cologne Fabric Bed to suit all bedroom needs! The maximum weight load for the 4"6 frame is 300 kg, and the 5" frame is 400 kg.