Whether you're looking for a bed for siblings or to always make sure your child can have sleepovers, the Corfu Silver Metal Bunk Bed is the perfect solution. Offering a stylish look with a durable construction, it's guaranteed to be long-lasting and will meet all your needs for years.
---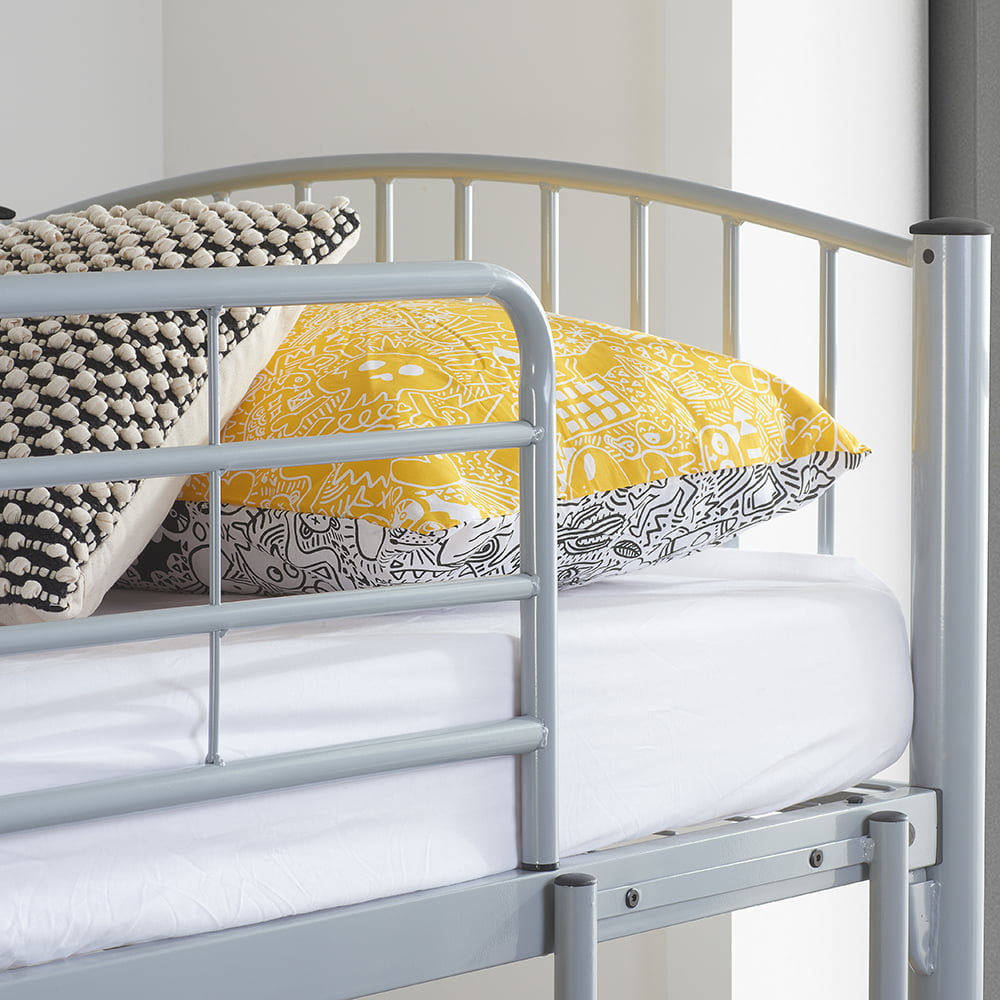 Stylish Silver Finish
The silver colour allows the Corfu Bunk Bed to suit any bedroom, whether it's a child's bedroom or a guest room. An epoxy powder-coated paint finish helps to provide durability and ensures it will look great despite constant use.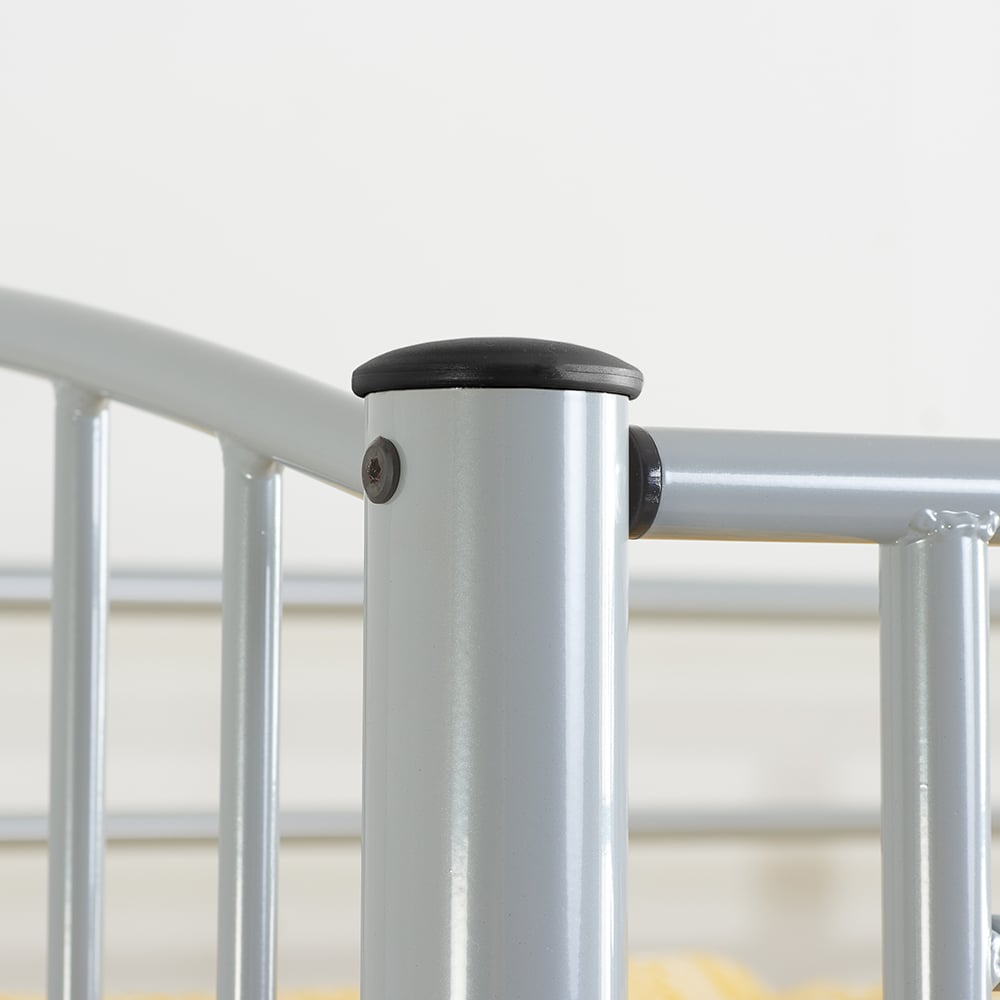 A Multi-Functional Bunk Bed
The Corfu Silver Bunk Bed is perfect for saving on space in a bedroom and can be separated if necessary to form two individual single beds. So whether you want your children to share a room or they want their own space, the Corfu Bunk Bed can do both!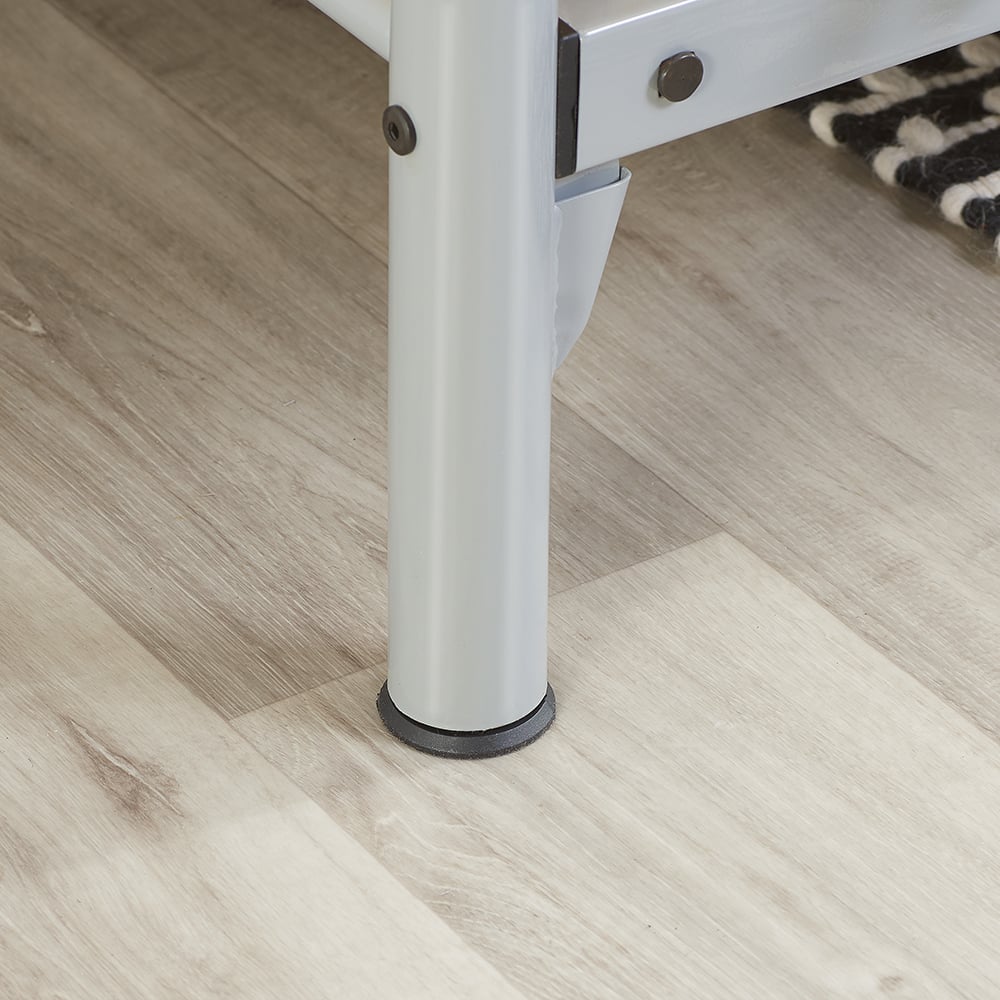 Quick Self-Assembly
The Corfu Metal Bunk Bed has been designed to be exceptionally easy to assemble, including detailed instructions that will walk you through the process. Alongside this, you can place the ladder in multiple locations, allowing you to customise it to suit the needs of the room it is in. The metal mesh bases provide plenty of support, alongside promoting plenty of air circulation to the mattresses.