The Milo Grey Mid Sleeper is the perfect solution for those looking for a cosy, modern sleep station that comes with storage and even a pull-out desk! Available in an exceptionally sleek and contemporary grey colour, this stunning, beautifully finished cabin is the perfect addition to any child's room.
---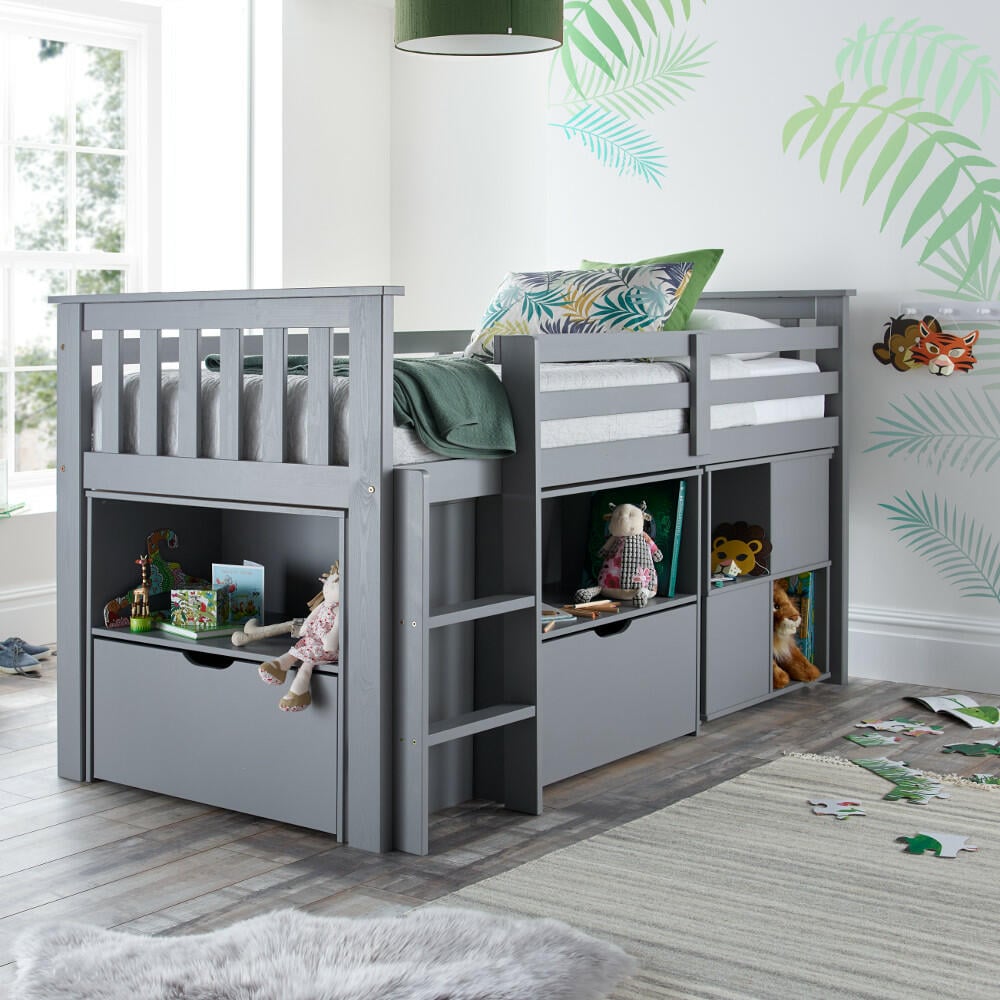 Timeless and Customisable
The Milo Grey Wooden Mid Sleeper Kids Bed includes an array of internal shelving features which promote personal decoration to truly make the bed your own, whilst a contemporary grey colour remains highly flexible to all bedroom interior styles. An extremely modern space-saving design, the Milo Grey Wooden Mid Sleeper Kids Bed features clean lines and wooden slat detailing for a simple yet stylish appeal. The ladder and desk can also be positioned on either side, ensuring the perfect fit into any child's bedroom.
---
Robust and Reliable
Crafted from durable quality wood, the Milo Grey Wooden Mid Sleeper Kids Bed is designed to resist damage and signs of wear, making it perfect for children's bedrooms. The solid slatted detailing and security barriers ensure maximum child protection, providing you with peace of mind knowing the Milo Bed has their back. The Milo Mid Sleeper Kids Bed boasts endless storage through shelving and internal drawers for maximum organisation. The pull-out desk features wheel functionality for ease of access and provides the perfect activity space for your child.
---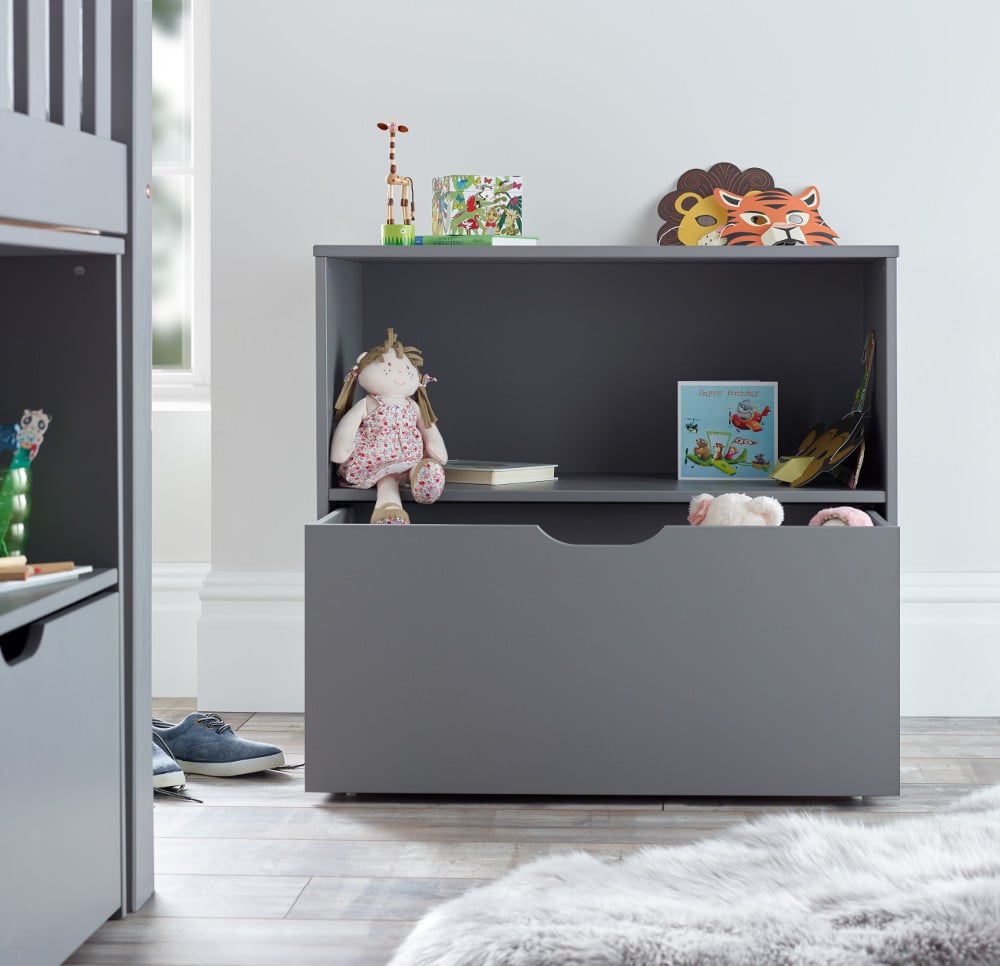 Adaptable and Convenient
The Milo Grey Wooden Mid Sleeper Kids Bed can be personalised in construction for the desk and ladder to fix to either side of the structure, ensuring a perfect fit to all bedroom layouts. The Milo Grey Wooden Mid Sleeper Kids Bed is delivered flat-packed and prepared for an easy self-assembly, with full instructions included to support the process. Also available in a clean white aesthetic with the same high-quality features, there is a Milo Wooden Mid Sleeper Kids Bed for everyone.