Brilliant for comfort as well as support, the Noah Mattress features open coil springs and a mixture of special foams. At 15cm thick, the Noah Mattress is a fantastic option for any kind of bed, whether it's a double bed or the top bunk of a bunk bed.
---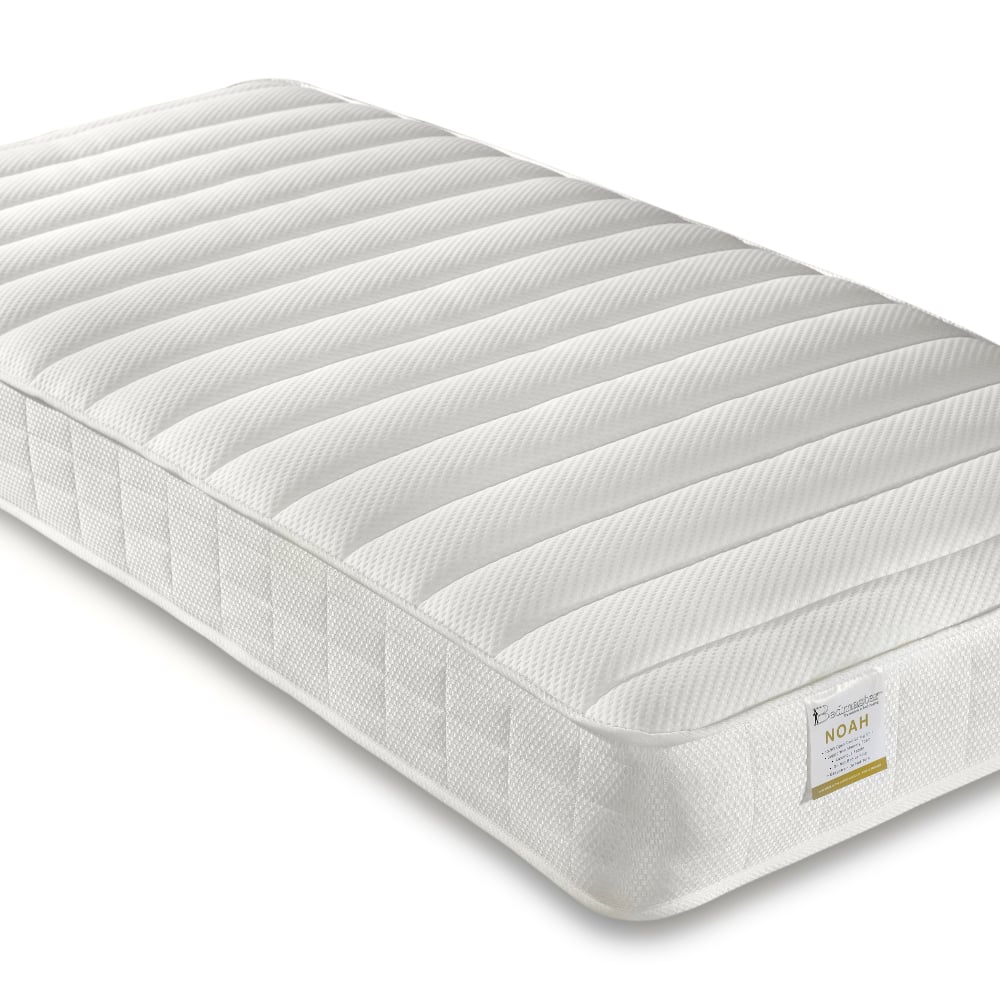 Combined materials
Filled with both open coil springs and a layer of memory foam, the Noah Mattress provides a great night's sleep that's both comfortable and incredibly supportive. The Noah Mattress features 25mm of memory foam to contour to a sleeper's body throughout the night.
---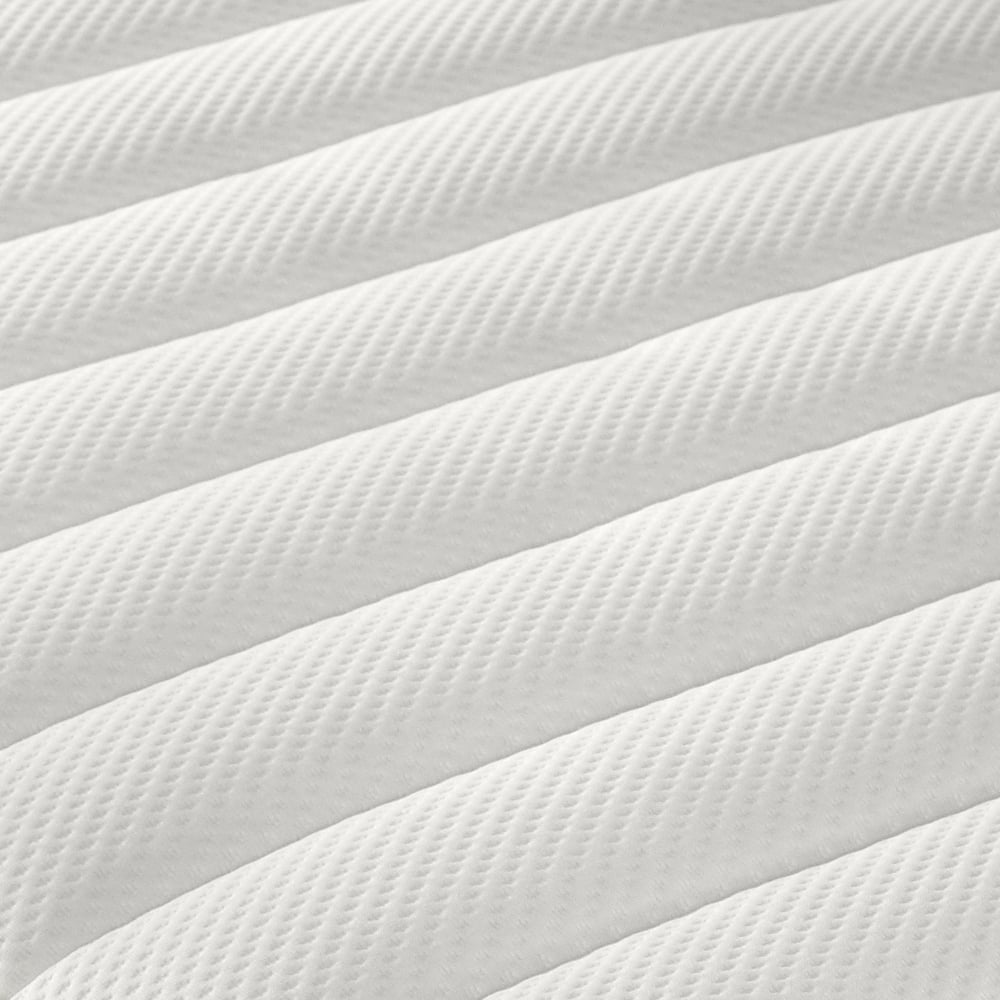 Delightfully comfortable
Not only do the combined foams grant the Noah Mattress an exemplary level of comfort, they make it fantastic for those seeking additional orthopaedic support. It's also finished with a quilted ribbed design, giving the Noah Mattress even more durability.
---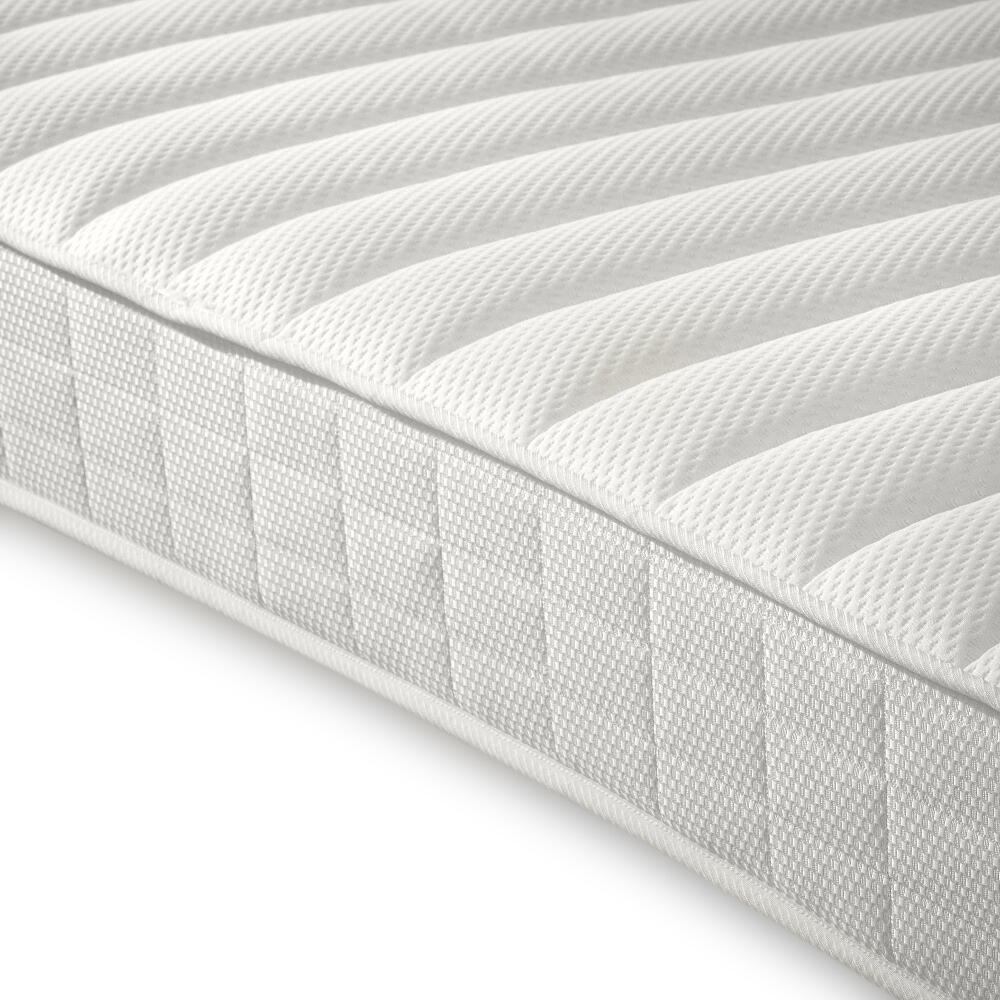 Beautifully British
Much like the other mattresses from Happy Beds, the Noah Mattress is hand made in the UK to an exemplary level. Meticulously crafted with a keen eye, the Noah mattress is fire retardant, made from the highest quality materials available and adheres to the extremely high standards of the National Bed Foundation.