Your kids can get the best night's sleep of their life with the Panda Kids Bamboo Memory Foam Pillow. The fabulous memory foam provides support and comfort for your child as they snooze the night away whilst the bamboo cover provides silky luxuriousness. Not only is the bamboo cover hypoallergenic and antibacterial it is also a brilliant sustainable resource, using up to 70% less water than cotton does. Make a green choice today!
---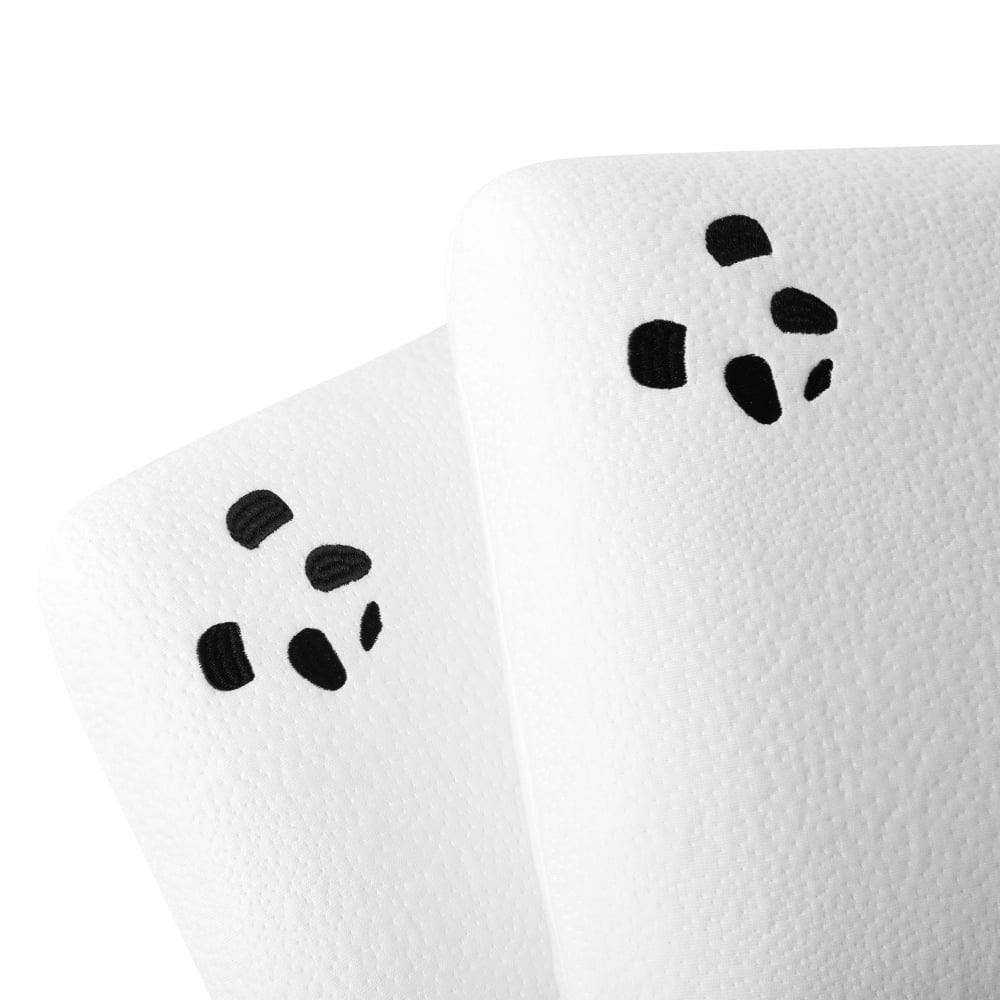 Comfort and Support
Panda Kids Bamboo Memory Foam Pillow is made up of two layers of Visco memory foam using the newest technology of memory foam gel that is recommended by doctors and orthopaedic experts. The pillow provides the perfect neck and shoulder support to relieve pressure points making sure that your child has the most comfortable and supported night's sleep. Treat your little one to the perfect night's sleep today!
---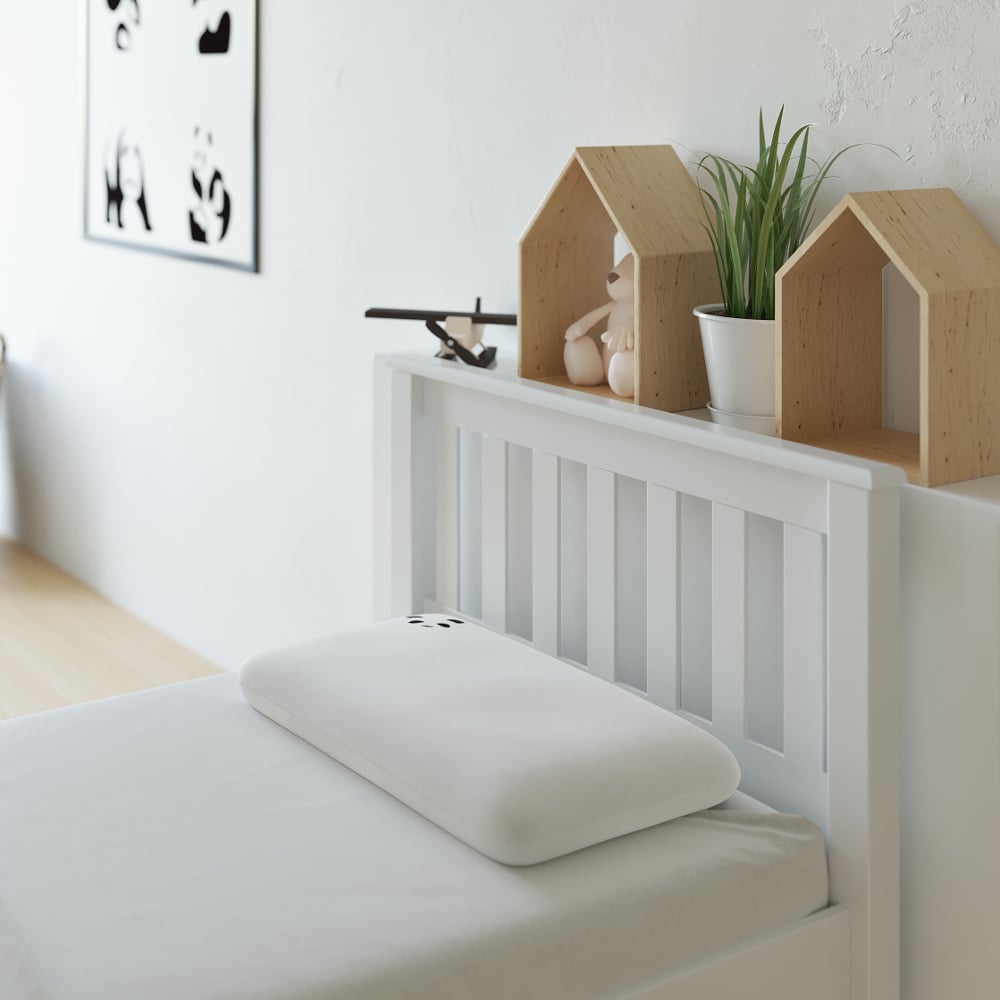 Naturally Antibacterial
The Panda Kids Bamboo Memory Foam Pillow has fantastic temperature regulating technology that keeps the pillow warm in the winter and cool in the summer, thanks to the fabulous breathable bamboo cover that keeps the air flowing. What more could you want for your child? The pillow is covered in a protective mesh layer to keep the memory foam clean and make it easier to remove the bamboo cover. The Panda Kids Bamboo Memory Foam Pillow cover is naturally hypoallergenic, antibacterial and dust mite free, so that it is kind to skin and prevents irritation. The Panda Kids Bamboo Memory Foam Pillow is suitable from 4 years and up.
---
Oeko-Tex & Reach Certified
All Panda products are Oeko-Tex certified, meaning that the products have been tested to ensure that they are safe for babies and sleepers that suffer from sensitive skin. The products are also certified by REACH, a European Union regulation concerning the Restriction, Evaluation, Authorisation and restriction of Chemicals. All Panda products are made from the finest bamboo fibre to provide you with a fantastic, sustainable option that is truly built to last and easy to care for.