The Panda Kids Cloud Bamboo Duvet would be the perfect addition to any bed, this duvet is cosy, fluffy and light! The Panda Kids Cloud Bamboo Duvet provides your little one with a 'down feather feeling' but remains ethical, staying in line with Panda's core beliefs - this duvet is 100% vegan! The outer cover is made of 100% Bamboo, while the filling is made from a blend of 50% bamboo and 50% nano microfibre, this duvet is a brilliant sustainable option for your bedroom as bamboo uses up to 70% less water than cotton. A green option for your house is just one click away!
---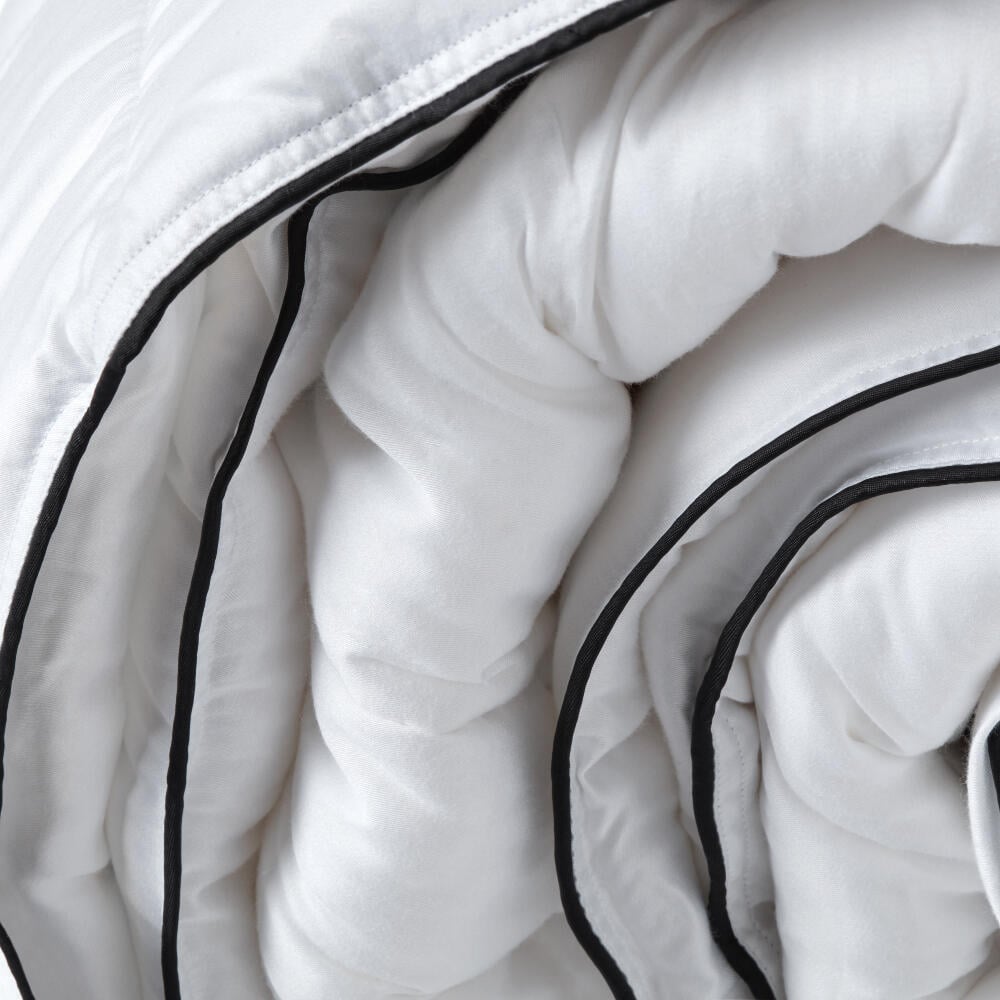 Suitable All Year Round
The Kids Cloud Bamboo Duvet is suitable for all year round with its 4.5 Tog (250gsm) rating. Throughout the seasons, the bamboo microfibre will keep you toasty in the winter, and cooler in the summer. The sewn through Bavarian pocket construction provides even distribution across the duvet to prevent any cold spots so you can sleep soundly and comfortably all night long. The duvet has four durable fasteners located on each corner to secure the duvet and your bedding in place through the night.
---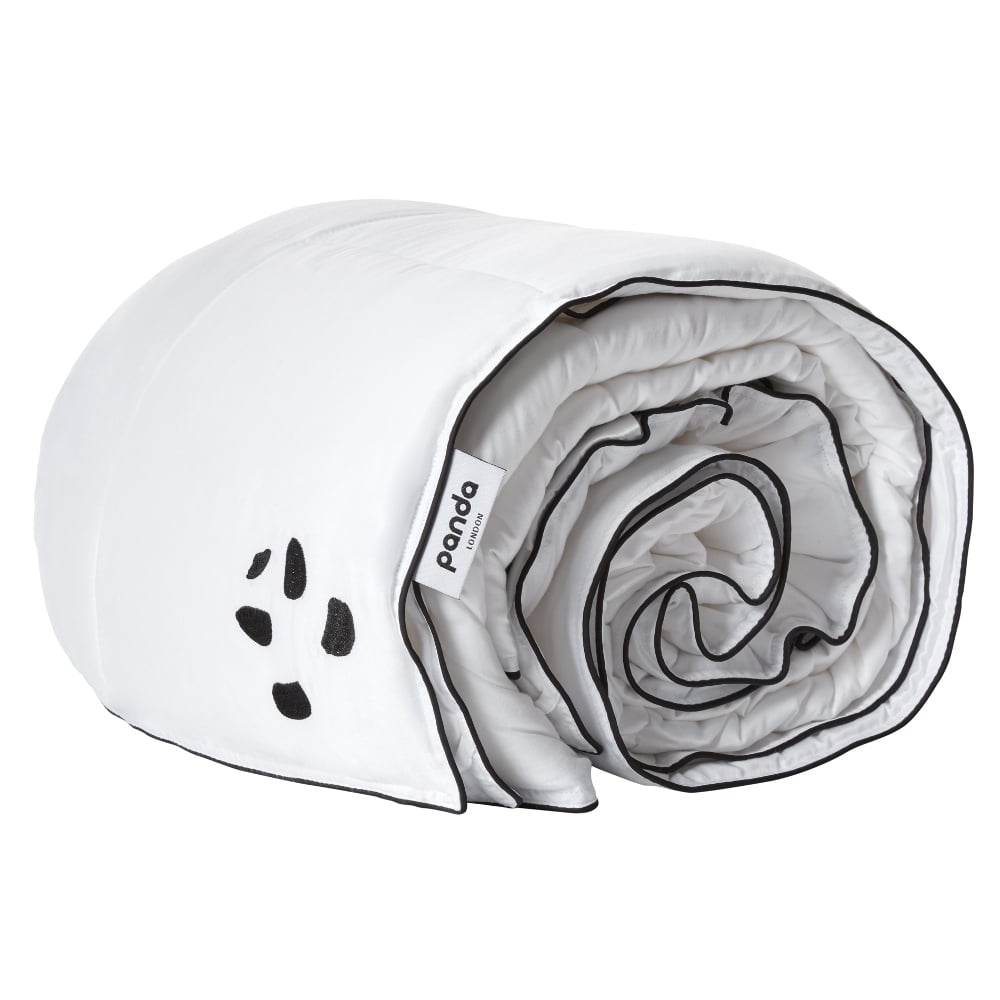 LIke A Cloud
The best way to describe the Kids Cloud Bamboo Duvet is exactly that, like a cloud! The duvet is everything you could possibly want being cosy, fluffy and light! Panda product engineers have crafted a fabulous thin, breathable and fluffy microfibre from bamboo. Bamboo is naturally antibacterial and hypoallergenic and combined with the nano microfibre the duvet stays fluffy and light whilst still being suitable for snoozers with sensitive skin and babies!
---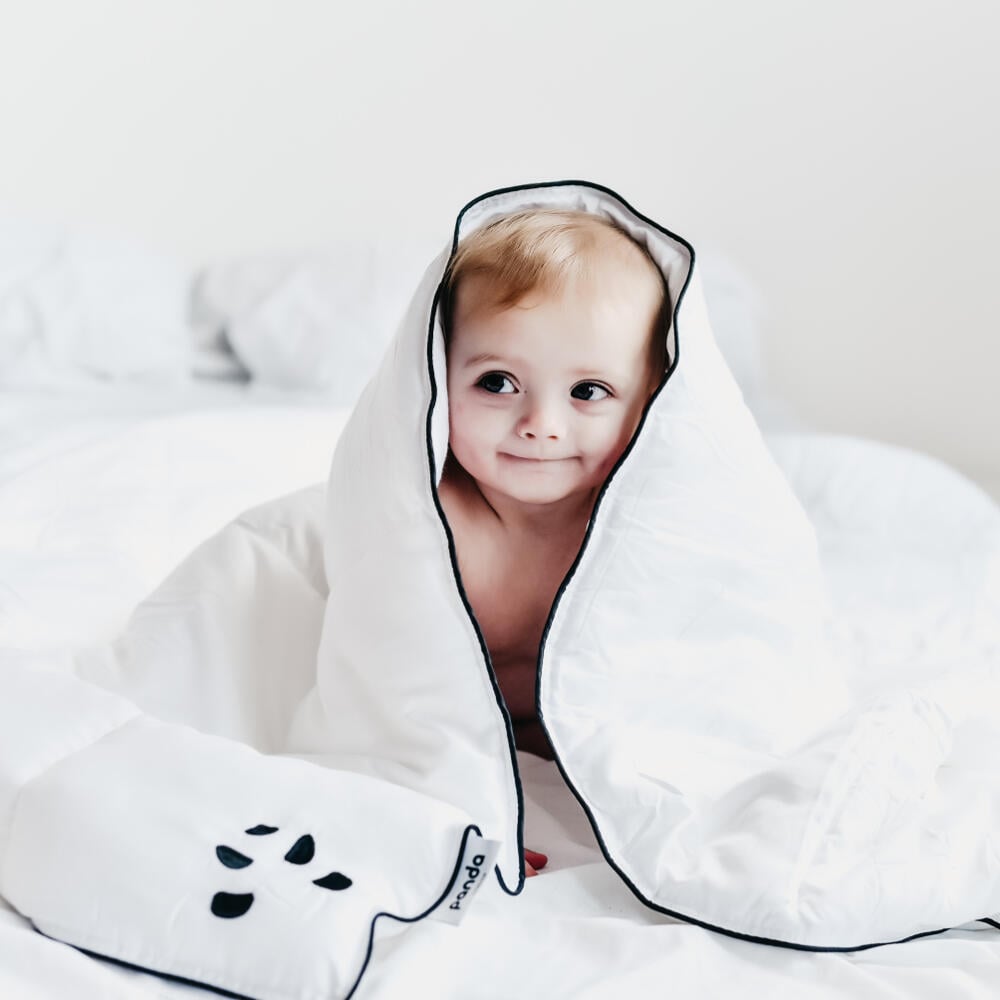 Oeko-Tex & Reach Certified
All Panda products are Oeko-Tex certified, meaning that the products have been tested to ensure that they are safe for babies and sleepers that suffer from sensitive skin. The products are also certified by REACH, a European Union regulation concerning the Restriction, Evaluation, Authorisation and restriction of Chemicals. All Panda products are made from the finest bamboo fibre to provide you with a fantastic, sustainable option that is truly built to last and easy to care for.