Designed with your little one in mind, the Panda Baby Memory Foam Bamboo Pillow is perfect for your baby. The pillow has been created considering every minute detail, such as the density of the memory foam and even the position of the zipper on the bamboo pillowcase. This pillow will help to support your baby throughout the entire night!
---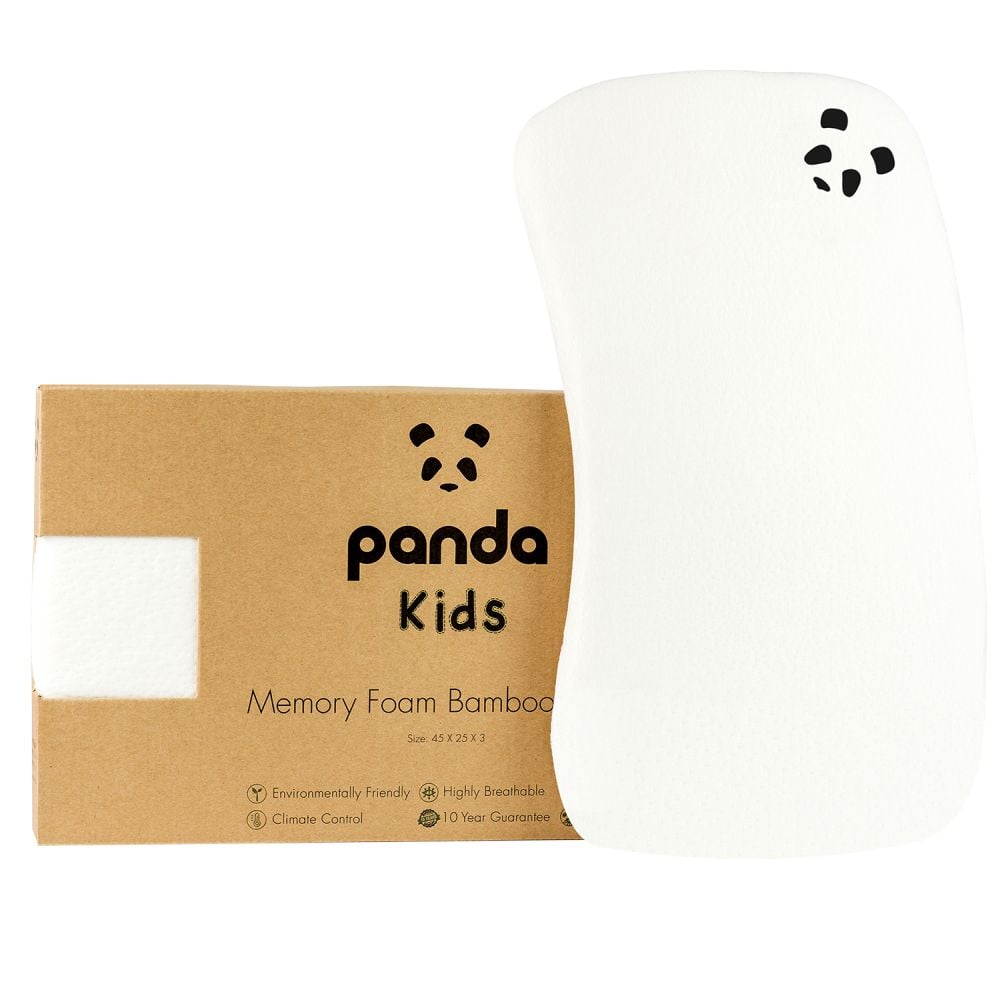 Impeccable Support
The Panda Baby Memory Foam Bamboo Pillow is constructed using pressure sensitive foam that moulds easily to the head shape but returns to its original shape once the pressure is removed, this ensures brilliant head and neck alignment through the night. The Panda Baby Memory Foam Bamboo Pillow has a contoured curve design in the centre of the pillow that is proven to help reduce the pressure on your baby's cranium, reducing the risk of flat head syndrome. The breathable quality of the memory foam means that it has fantastic temperature control, guaranteeing that your little one will stay the perfect temperature as they snooze.
---
Naturally Antibacterial
Bamboo is naturally antibacterial and resists mould, fungi, mildew and dust mites. These properties protect against skin irritation or allergies which can flare up with other chemically protected fabrics, making it suitable for those who suffer from sensitive skin making the Panda Baby Memory Foam Bamboo Pillow the perfect choice for your child. Bamboo is also very absorbent, because of this the fabric wicks moisture and odour from the body keeping it dry and comfortable all night long!
---
Oeko-Tex & Reach Certified
All Panda products are Oeko-Tex certified, meaning that the products have been tested to ensure that they are safe for babies and sleepers that suffer from sensitive skin. The products are also certified by REACH, a European Union regulation concerning the Restriction, Evaluation, Authorisation and restriction of Chemicals. All Panda products are made from the finest bamboo fibre to provide you with a fantastic, sustainable option that is truly built to last and easy to care for. The Panda Baby Memory Foam Bamboo Pillow is suitable from up to 12 months and up.