The Premier Mattress is a simple yet incredibly effective mattress most popular with children and guest bedrooms. It is compact in size and high in quality, ensuring you get maximum versatility for great value!
---
Suitable For Children's Beds
The Premier Mattress is a design of convenience and flexibility, ensuring an ideal fit for most children's bedrooms and guest beds. Designed to be exceptionally comfortable and supportive with a 13.5 gauge Bonnell Spring Unit, you can be assured your little one or guest will get a comfortable nights sleep.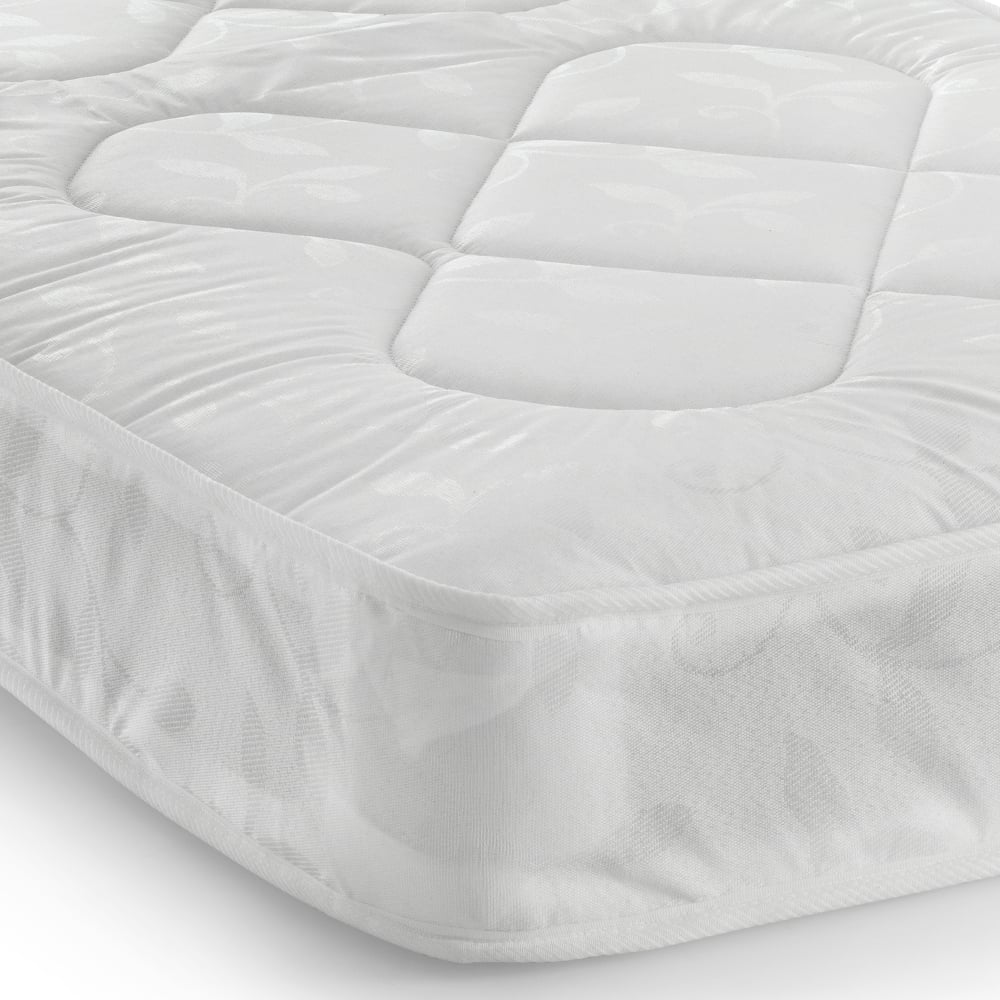 Internal Springs & Luxe Silk Finish
The Premier Mattress offers high-quality materials and fillings at a budget price, boasting a durable yet comforting spring system finished in a padded exterior. The silky Belgian damask fabric finish offers a luxurious touch to an affordable mattress, ensuring a cosy night's sleep with enhanced breathability. For the best experience with your new mattress, we recommend rotating regularly to keep it feeling fresher for longer.
Convenient Delivery
The Premier Mattress is a compact mattress that is easy to move around, which makes transportation incredibly easy. With home delivery options available, inviting this mattress into your home has never been more simple.