With its high, statement headboard, grey velvet upholstery, and sprung slatted base, the Happy Beds Shoreditch High Headboard Bed is the perfect combination of comfort, style, and adaptability. Blending a classic luxury design with modernity, the Shoreditch is the perfect bed for somebody who wants that minimalistic look without compromising on elegance.
---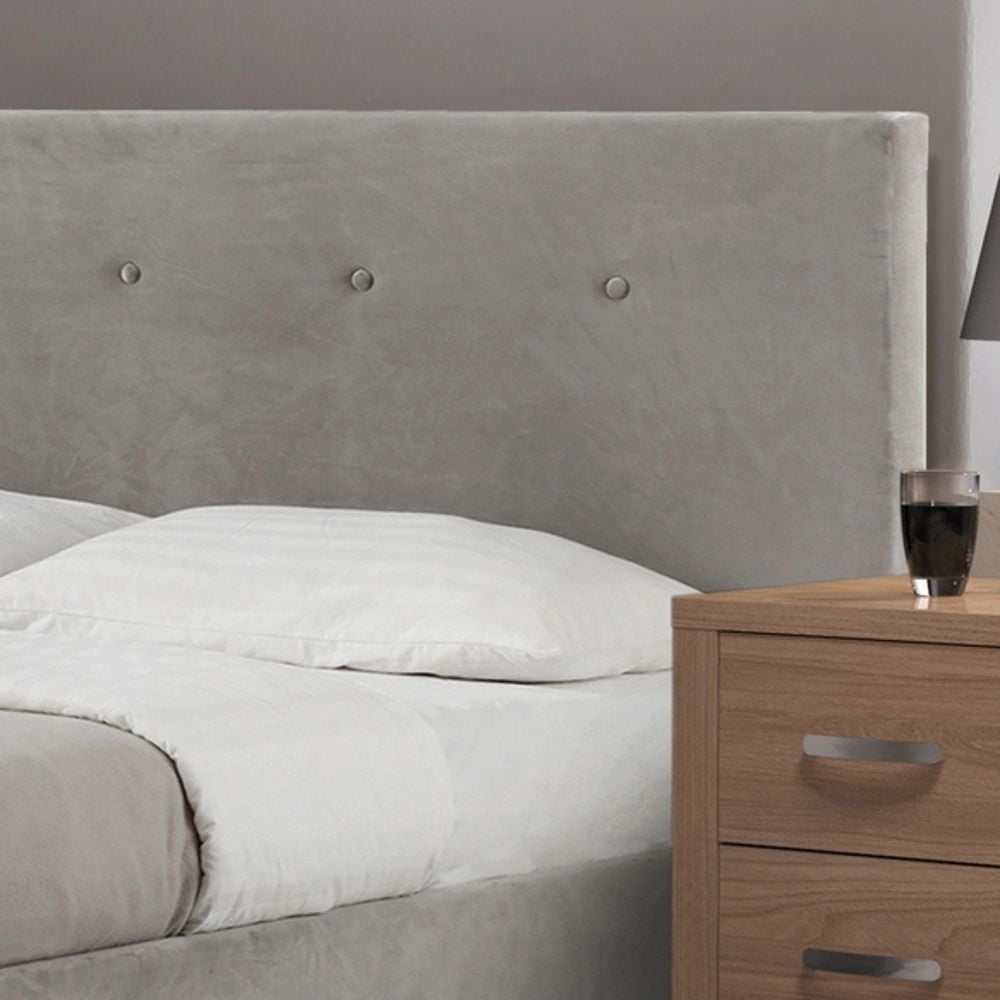 Soft Grey Velvet Fabric
The Happy Beds Shoreditch bed is completely upholstered in a beautiful slate grey fabric which is velvet and soft to the touch. This luxurious fabric covers the high statement headboard of the bed - buttoned to give a traditional, elegant aesthetic. The Shoreditch also features modern, straight-edged lines to balance the traditional feel of the grey fabric and contrasting beautifully with the black feet of the bed is the slate grey velvet fabric, which gives the Shoreditch a versatility, allowing it to go with with a variety of bedroom decor styles and colours. This is enhanced by the beds blend of traditional and modern style.
---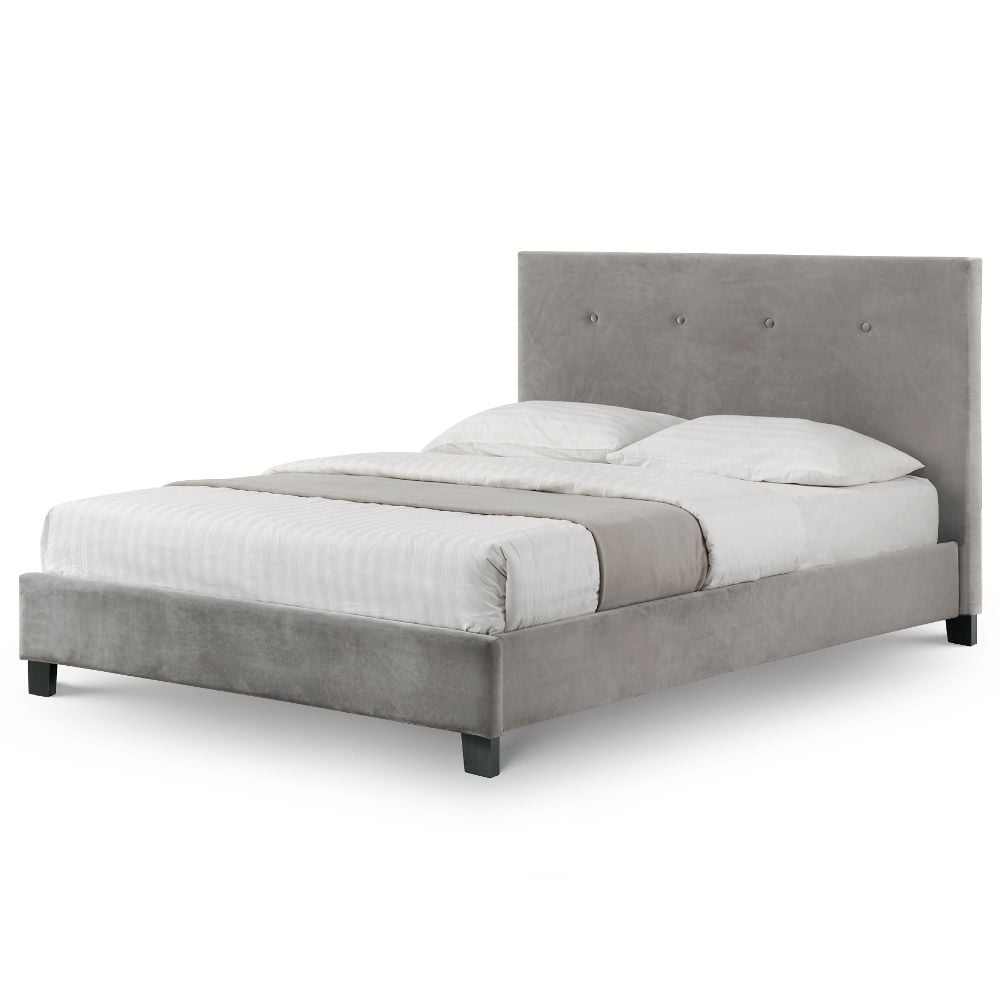 Sprung Slatted Comfort
Alongside style, the Shoreditch is also focused on comfort, support, and giving you the best night's sleep. The sprung slatted base is crafted to give you extra support and adds a little bounce to the mattress as well as allowing it to breathe. This air circulation allows the mattress to stay fresh and dry which, in turn, helps you regulate your sleeping temperature a little better. And, as a bonus, this breathability helps your mattress live a little longer.