It is very unique how a bed can be so modest and unassuming, yet so divine and eye-catching at the same time. This is exactly the kind of impression the Berlin Brown Leather Ottoman Bed provides. At first glance, you will notice that the shape and style of the Berlin Leather Ottoman Bed takes influence from your traditional bed frame, with very little fuss and a minimal configuration. But then you wonder why it demands so much of your attention. Well, that's because the Berlin Brown Leather Storage Bed doesn't require any added accessories or fancy ornaments to stand out from the crowd!
---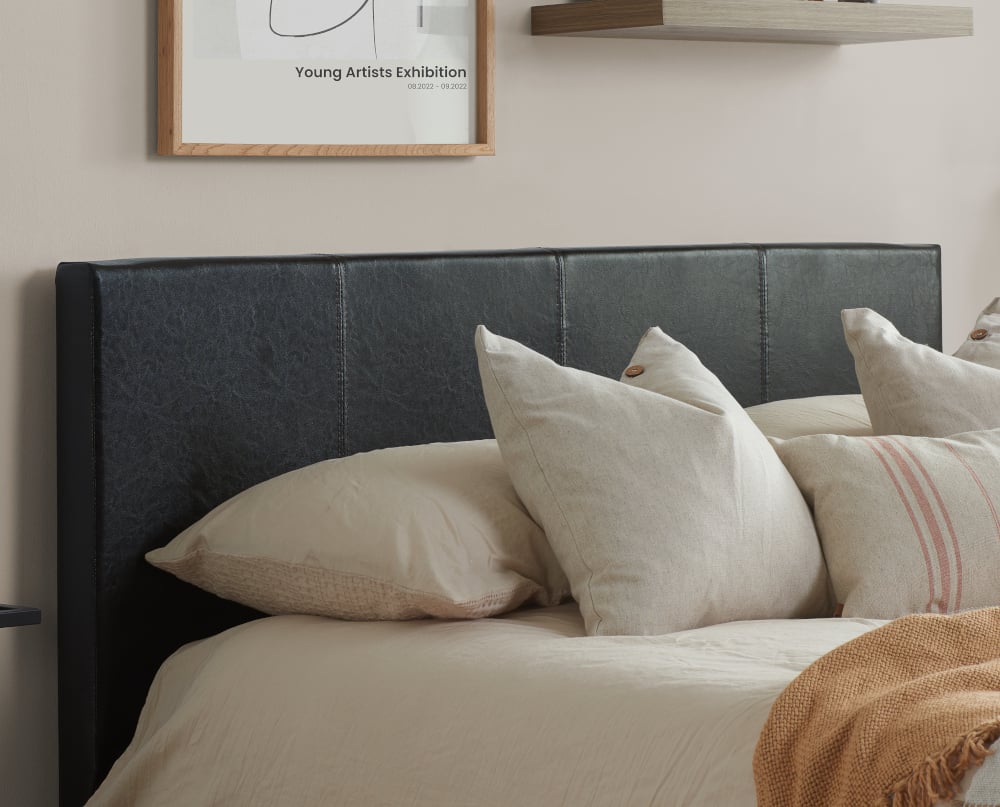 Neutral Leather
Beautifully neutral brown tones are understated yet elegant, which is what makes the Berlin Ottoman Storage Bed the perfect addition to any bedroom. With endless colour schemes available to coordinate with the beautiful Berlin Leather Ottoman Bed frame, there is a style to suit all desires. A square headboard structure complete with clean corners and subtle lined detailing allows the Berlin Brown Leather Ottoman Bed to stand out from the crowd yet also maintain an elegant simplicity. With a high-quality faux leather upholstery, you can benefit from all of the pleasing aesthetics that leather material offers, whilst remaining economically and environmentally friendly.
---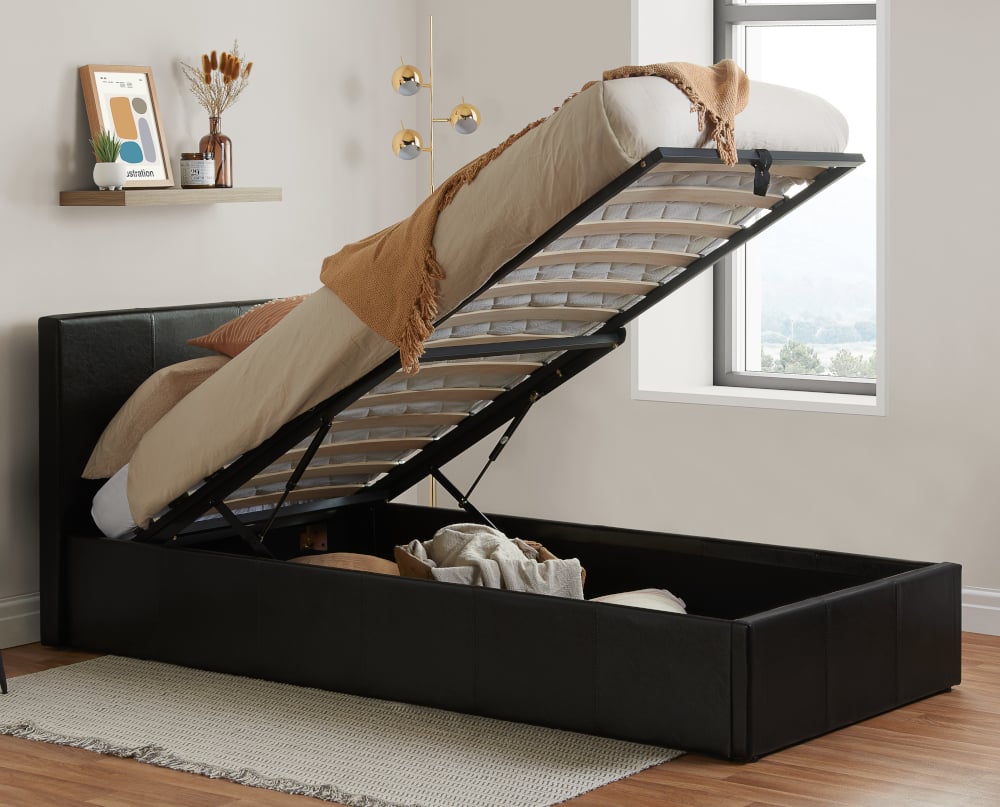 Designed For Comfort
The Berlin Leather Storage Bed is crafted from high-quality materials, manufactured to a superior standard for the perfect bed for a good night's sleep. Although the structure is simple in design, the floor-level base and durable construction work together to provide a highly reliable build that will endure very well over a long period of time. The sprung slatted base allows the Berlin Leather Storage Bed to provide maximum support and comfort, with adjusting technology to flexibly conform to all body types and sleeping positions. The slatted features promote air circulation and temperature control to not only allow you to sleep comfortably but also prolong your mattress life to be more economically friendly.
---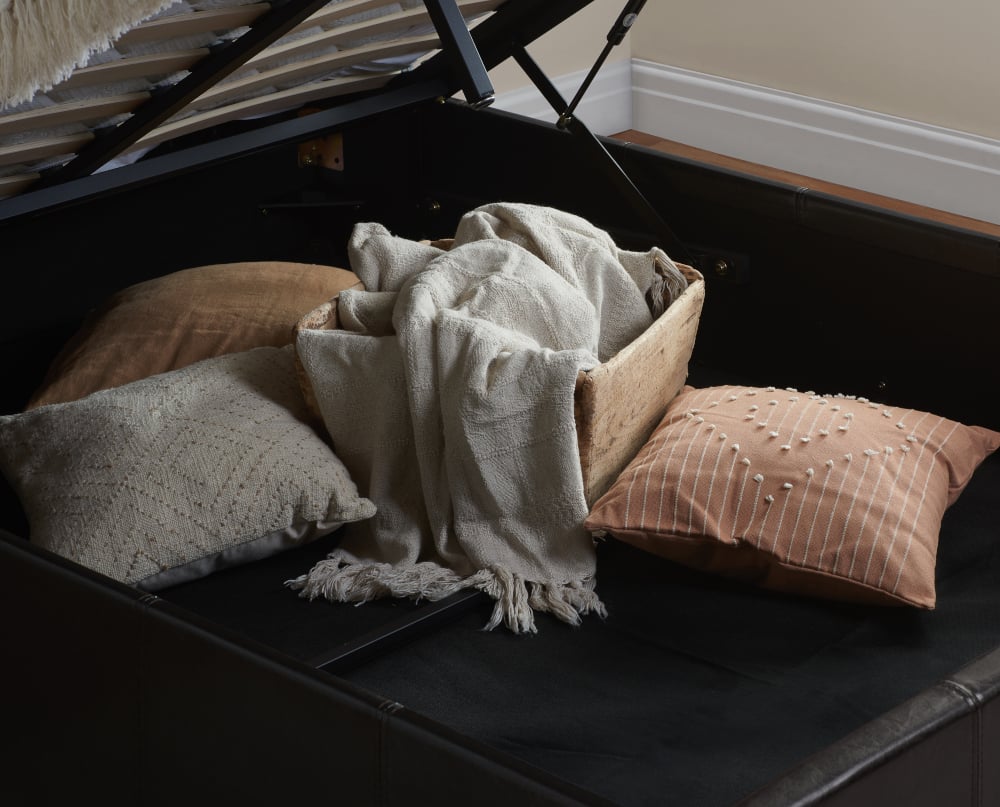 Spacious Storage Built In
The Berlin Brown Leather Bed doesn't simply offer a pleasing modern aesthetic and maximum sleeping support, underneath the beautifully crafted bed hides a fabulous storage solution. Ottoman storage, complete with gas piston-powered functionality, is the key to an organised and spacious bedroom. The dust-protected area is spacious and welcoming to larger items, providing the perfect organisation tool for your bedroom. Every Berlin Leather Storage Bed is delivered flat-packed and ready for easy self-assembly, with full instructions provided with every purchase. If you love the amazing features of the Berlin Brown Leather Ottoman Bed but are looking for a different colour or material, take a look at the full Berlin Bed range boasting multiple colour variations and material choices for the perfect bed for your preferences.