There's nothing quite as contemporary and flexible as an elegant grey upholstered bed frame, making the Berlin Fabric Bed a highly sought-after design which brightens up any bedroom interior. With beautiful warm grey tones, the Berlin Bed promotes endless bedroom themes and colour additions – the possibilities of how you style this centrepiece are endless! Obviously a beautiful exterior is simply undeniable, but that is not all the Berlin Grey Bed is known for. Designed with comfort as a priority, the reliable structure and durable materials of the Berlin Fabric Bed work together to provide the best sleeping space for a fully supported slumber.
---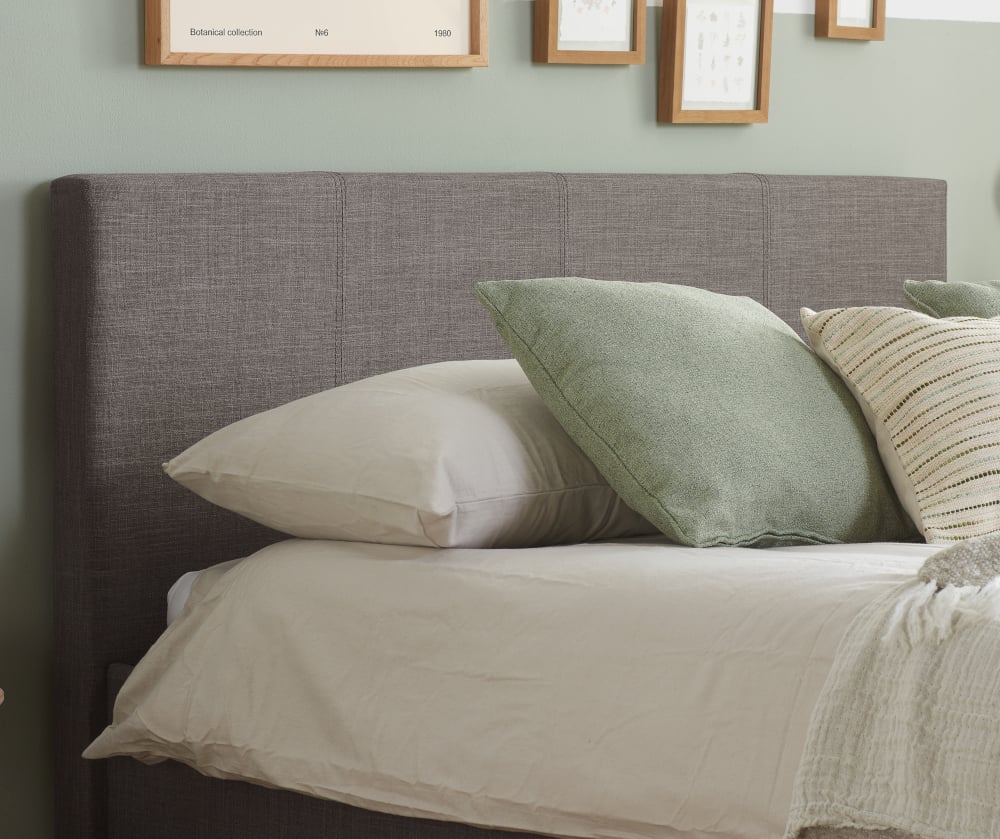 Warm Grey Tones
A highly contemporary grey finish is what makes the Berlin Fabric Bed so flexible and accommodating of all bedroom interior designs, making it the perfect addition to any home. Elegant grey fabric combined with subtle lined detailing provides a unique characterful quality to the Berlin Bed, whilst ensuring a pleasing aesthetic which will remain timeless. The dark wooden feet complement the grey upholstery further, through contrasting qualities which work to emphasise the modern elegance of the Berlin Bed frame. A high headboard structure creates a statement of glamour and luxury, whilst a lack of footboard provides an extended sleeping space to ensure no restrictions when you're stretching out to get comfy!
---
Robust and Comfortable
The high-quality materials and reliable structural design both work together to create a highly efficient sleeping solution for countless nights of comfort. The Berlin Fabric Bed boasts a simple yet robust structure, complete with strong wooden feet for further support and a durable foundation. The sprung slatted base provides a natural bounce to the bed, allowing all sleepers to be comfortably accommodated. The Berlin Bed boasts structural qualities which promote air circulation and temperature control to not only provide a highly comfortable sleeping space but also promote a prolonged mattress life for lasting quality.
---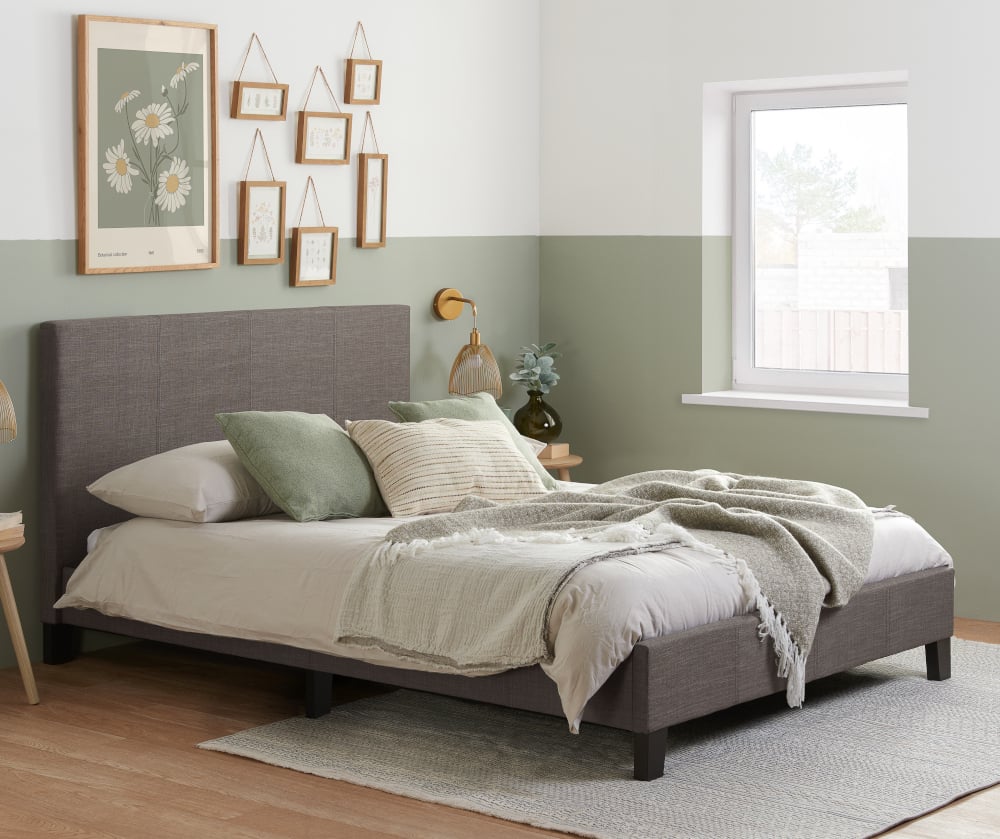 Multiple Colour Options
Available in an array of colour variations including crushed velvet and faux leather options, there is a Berlin Bed suitable to all style preferences and home interiors. With or without Ottoman storage features, the Berlin Grey Bed is conveniently flat-packed and efficiently delivered with full instructions to support an easy self-assembly process. Who said stylish beds had to compromise comfort? The Berlin Fabric Bed proves that carefully designed beds can provide the highest support and look amazing whilst doing so.