Sleepovers are great fun, especially with a decent bed for guests to lay their head. The Captains Waxed Pine Wooden Bed Frame is perfect for friends to come and spend the night. At the end of the visit the guest bed is pushed beneath the main bed frame, creating a clean space, ready for normal life to resume. It's effortless to pull out the Captains Guest Bed and put away, and the addition of extra storage solutions makes this bed an excellent addition for any room.
---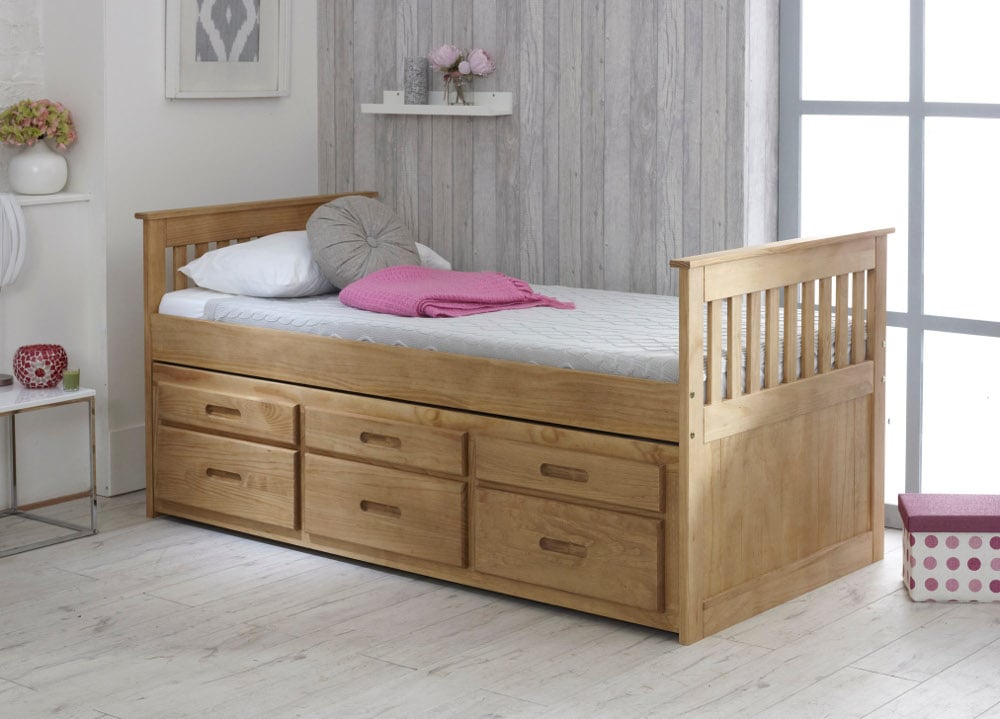 Neutral and Versatile
The Captains Pine Wooden Guest Bed a 3ft single bed with a pull-out bed beneath. Although perfect for a single room, this versatile sleeping solution can easily be housed in any bedroom. The Captains Pine Wooden Bed is neutral in appearance, so it effortlessly be integrated into any room regardless of decor.
---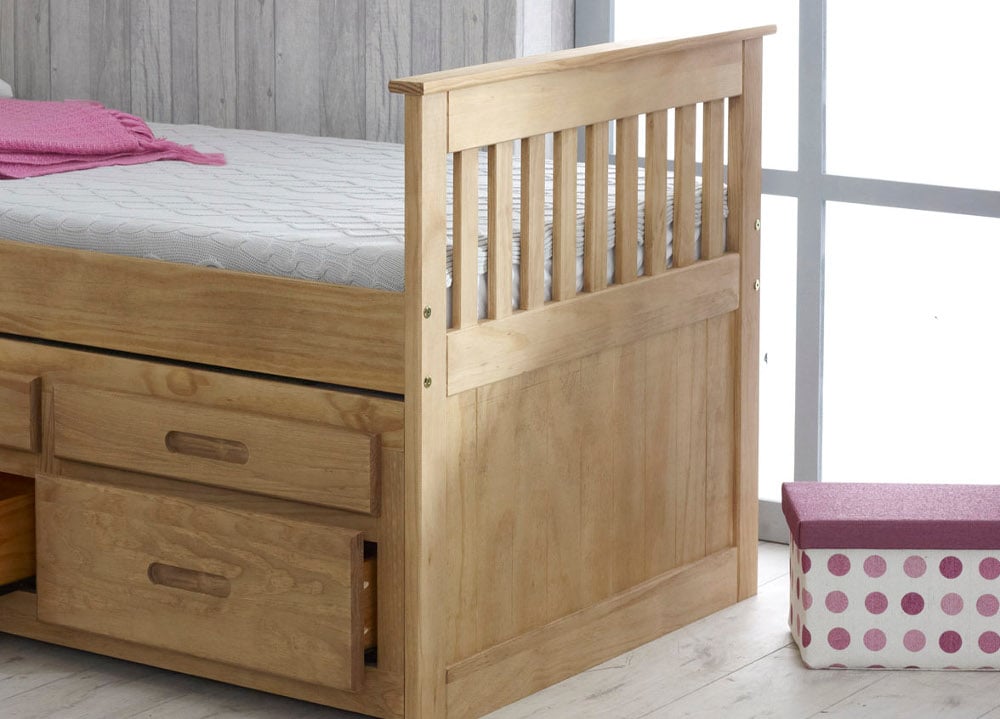 High Quality Pine Components
Only the highest quality materials have been used in the construction of the Captain Wooden Guest Bed. Robust and ever so sturdy, the Captain Pine Wooden Bed is certain to stand the test of time with ease, all the whilst looking incredible for many years to come. The Captains Guest Bed is supplied flat packed for ease of transportation, with our helpful instructions encouraging a quick and easy self assembly.
---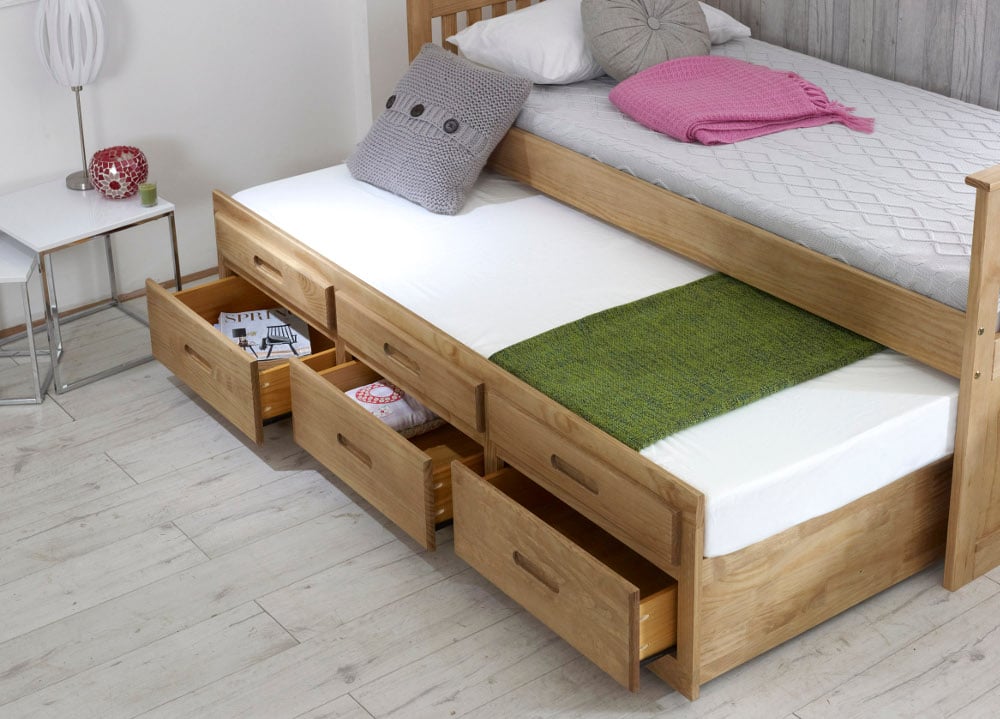 Three Spacious Drawers
The Captains Wooden Guest Bed is a fantastic space saving solution that encourages a tidy and clutter free bedroom. The three spacious wooden storage drawers are found under the bed itself and offer your guests with more than enough space to store all of their treasured belongings for the night.