Bedside shelf storage, a beautiful white melamine paint finish, and versatile as anything - hello Happy Beds Grace White Daybed! This beautiful bed will feel at home in your kids room as a bed, but also can feature as a sofa with the addition of some big comfy cushions! And, there is the option of adding a trundle beneath this bed, transforming the Grace into a sleeping space for two, or a bed with even more storage!
---
Beautiful Modern Design
The Grace Daybed is, without a doubt, focused on aesthetics. The bed has a clean, modern design with a white durable finish; the straight edges of the structure perfectly complement the smooth, rounded design of the bed's sides. Due to its neutral colour and contemporary design, the Grace looks perfect teamed with any kind of décor choice or colour palette - versatility and style in one!
---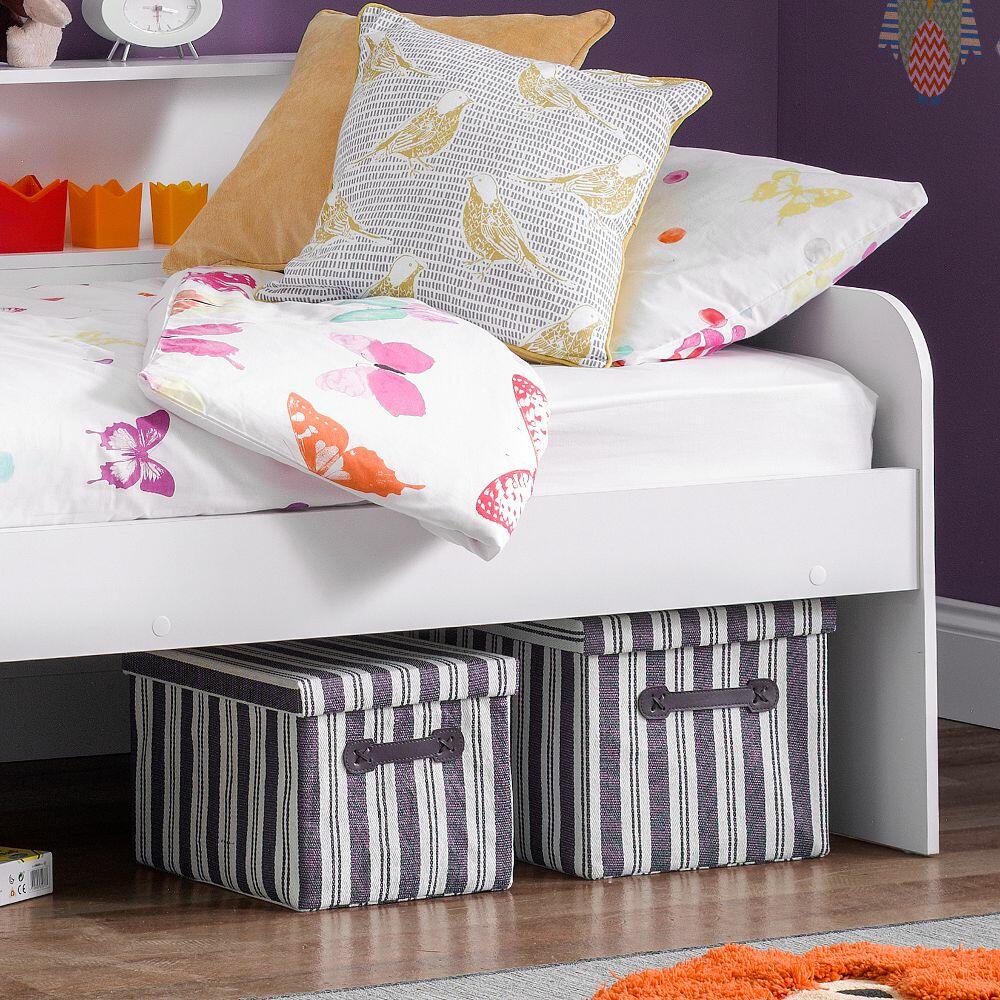 Modern Space Saving Shelves
The beauty of the Grace daybed is its storage capacity - the bed features three large storage shelves as well an extra shelf space up top. This area is ideal for books, toys, framed photos - whatever is needed within easy reach! This stops mess from accumulating on the floor and is especially ideal for smaller bedrooms where storage space is hard to come by! There is also a large space underneath the Grace which can be utilised as a further storage area or can be filled with our Grace storage drawer or trundle bed.
---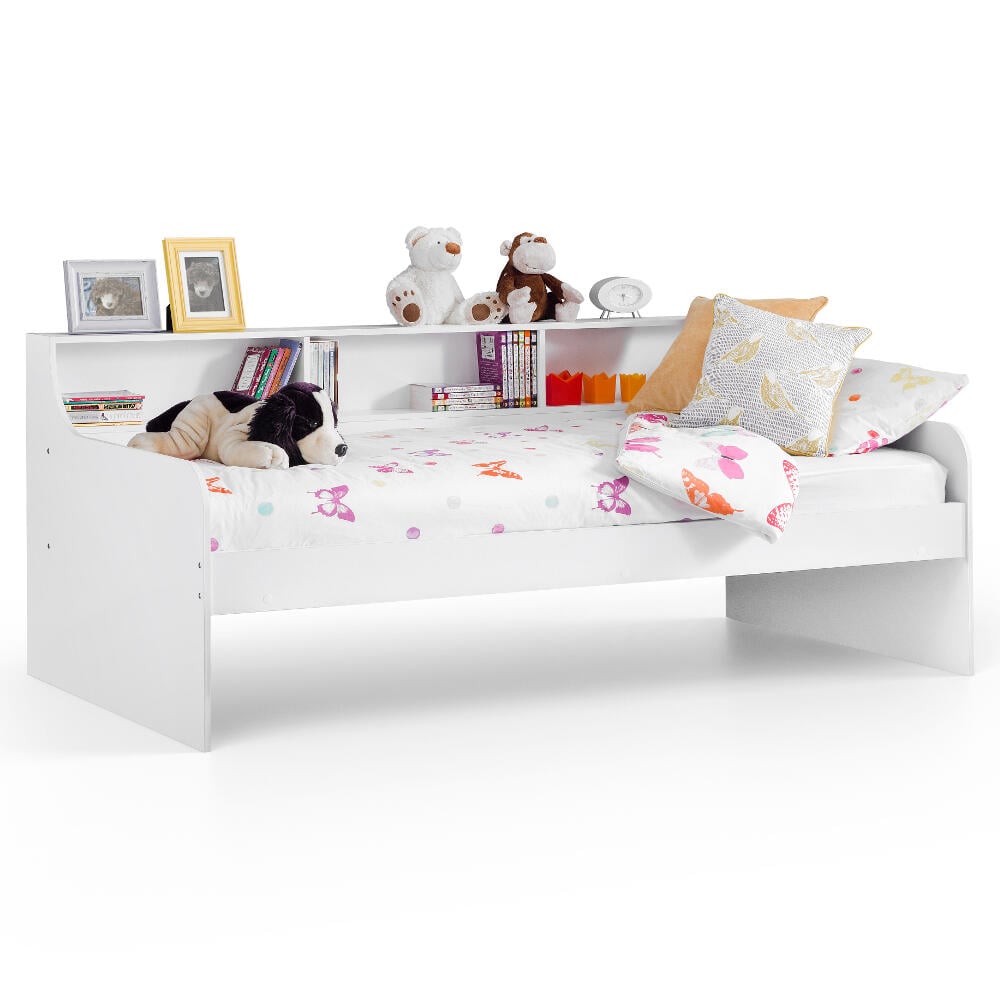 Safe and Supportive Design
The Grace is also designed to give you the best comfort. The solid slatted base gives support to the sleeper and allows the mattress to breathe. This air circulation helps with sleeping temperature regulation and also helps to keep the mattress fresh and dry. Perfect for sleepovers - the Grace Day Bed has space for an extra trundle that can be stored underneath the bed when not in use, perfect for guests.
---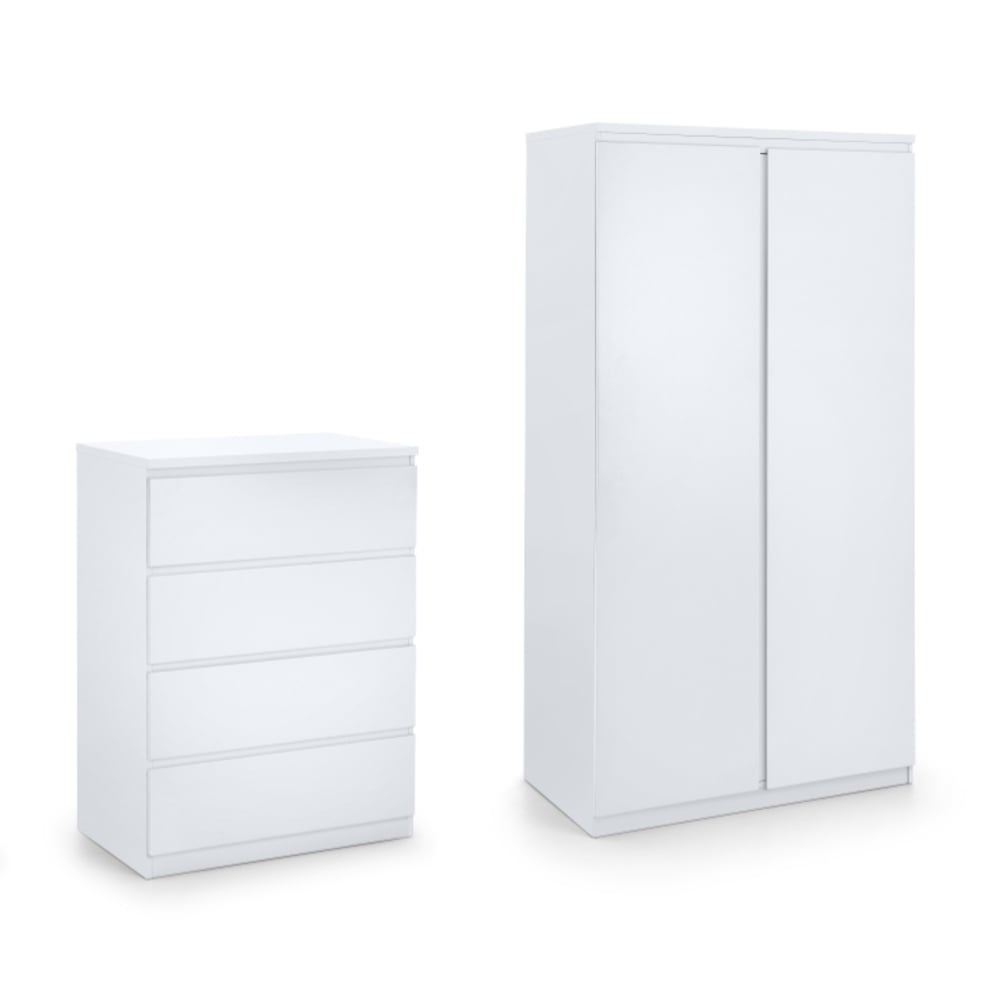 Matching Wooden Furniture Collection
As part of our eclectic kids collection, this particular bed can be perfectly partnered with one or more of the additional pieces of essential bedroom furniture, including the spacious Jupiter 4 Drawer Chest and the accommodating Jupiter 2 Door Wardrobe.