An incredibly eye-catching and trendy design, it is certainly hard to miss the Hannover Velvet Fabric Bed; you may even find yourself doing a double take! The grand design combined with a luxurious silver velvet fabric simply oozes modern glamour whilst simultaneously attracting endless compliments. Any bedroom can be brightened and modernised with the Hannover Steel Velvet Bed that is sure to introduce a statement of timeless class into your home.
---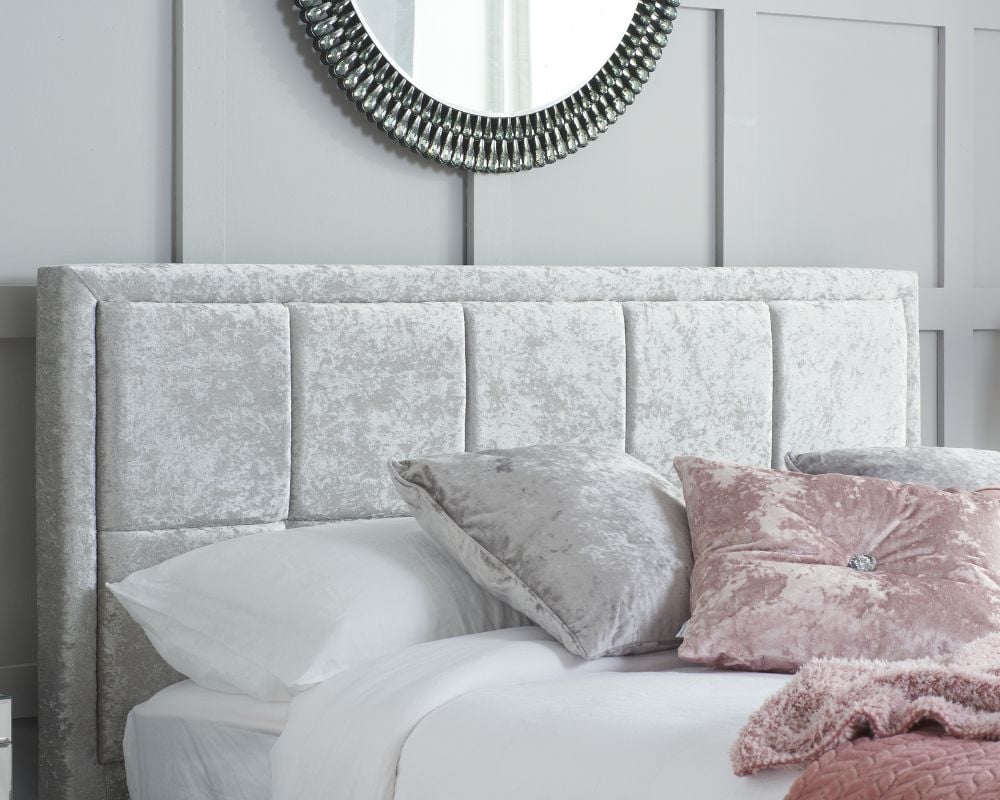 Modern Velvet Fabric
The Hannover Bed boasts a highly modern and striking silver velvet fabric, which creates a luxurious and contemporary aesthetic that is certain to brighten up any home. The elegant silver upholstery may be bold in appearance; however, it remains extremely flexible to all home interiors and colour schemes. This makes the Hannover Steel Velvet Fabric Bed a perfect fit into any bedroom. The grand headboard design combined with elegantly padded detailing emphasises further luxury and will certainly attract many compliments and stares of admiration.
---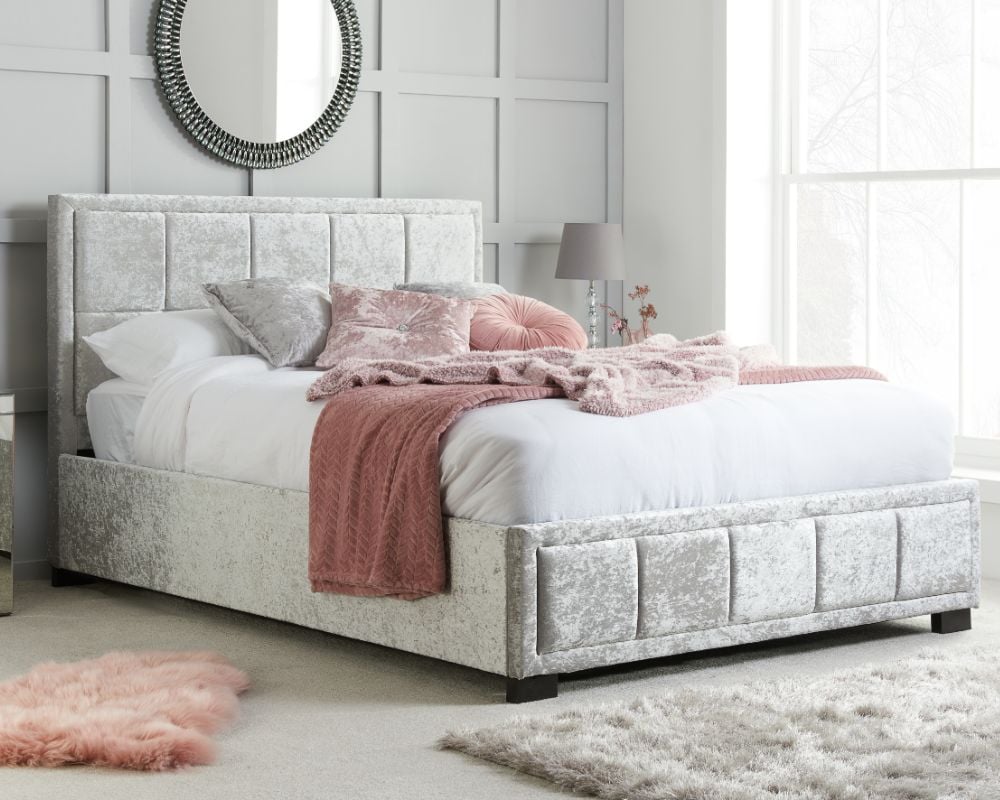 Durable and High Quality
The Hannover Steel Velvet Bed's characteristics do not end at a highly pleasing aesthetic; quality certainly is not compromised with the superior construction and durable nature designed to stand the test of time. Reliable materials combined with a sturdy structural design and resistant upholstery provides an almost indestructible nature which is designed for superior comfort. The Hannover Steel Fabric Bed boasts a sprung slatted base which welcomes all sleepers, providing natural 'bounce' for a more flexible and highly comforting night's sleep.
---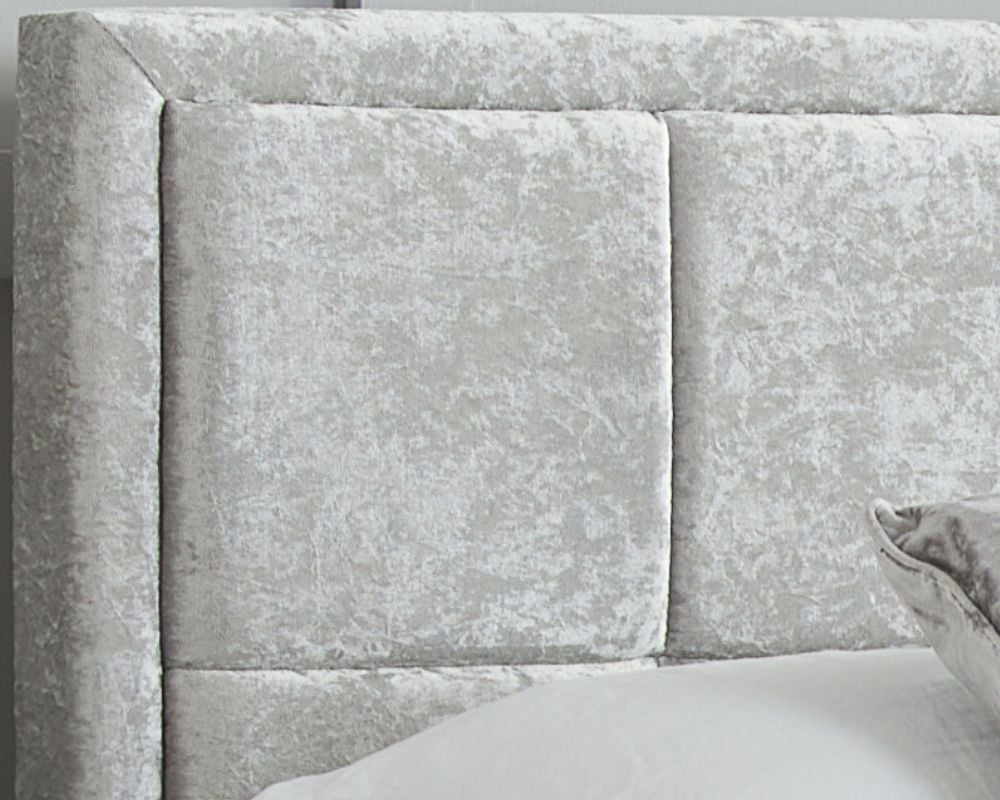 Easy To Assemble
The Hannover Velvet Bed may look like a luxurious and grand design, however, it is surprisingly easy to self-assemble thanks to our helpful instructions included with every purchase and available to access online. The Hannover Steel Velvet Fabric Bed is also available with Ottoman storage features, using the same luxurious aesthetic with discrete storage solutions integrated into the frame!