Create your very own showhome bedroom with a little help from the Langham Teal Scalloped Headboard Storage Bed. This bed boasts a truly stunning appearance that will transform any room, featuring a tall headboard and plush velvet upholstery to add to a feeling of luxury.
---
Ottoman Storage for Everything!
Perfect for creating a clutter-free bedroom, the Langham Teal Scalloped Headboard Storage Bed boasts impressive ottoman storage. This storage area is accessed at the foot of the bed by a fabric handle and lifts up using gas pistons or ease of use, showcasing the extensive storage below. The ottoman storage of the Langham Storage Bed is ideal for holding blankets, bedding, knitwear and other larger items.
Statement Headboard
The tall headboard of the Langham Teal Bed is a focal point and will draw the eye of anyone. This headboard is made more impressive by the scalloped design that consists of vertical stitching across the front, creating an elegant look. The plush teal velvet that covers the frame of the Langham Teal Scalloped Headboard Storage Bed adds to the classiness of the bed and combines luxury with the contemporary to create a stand-out piece.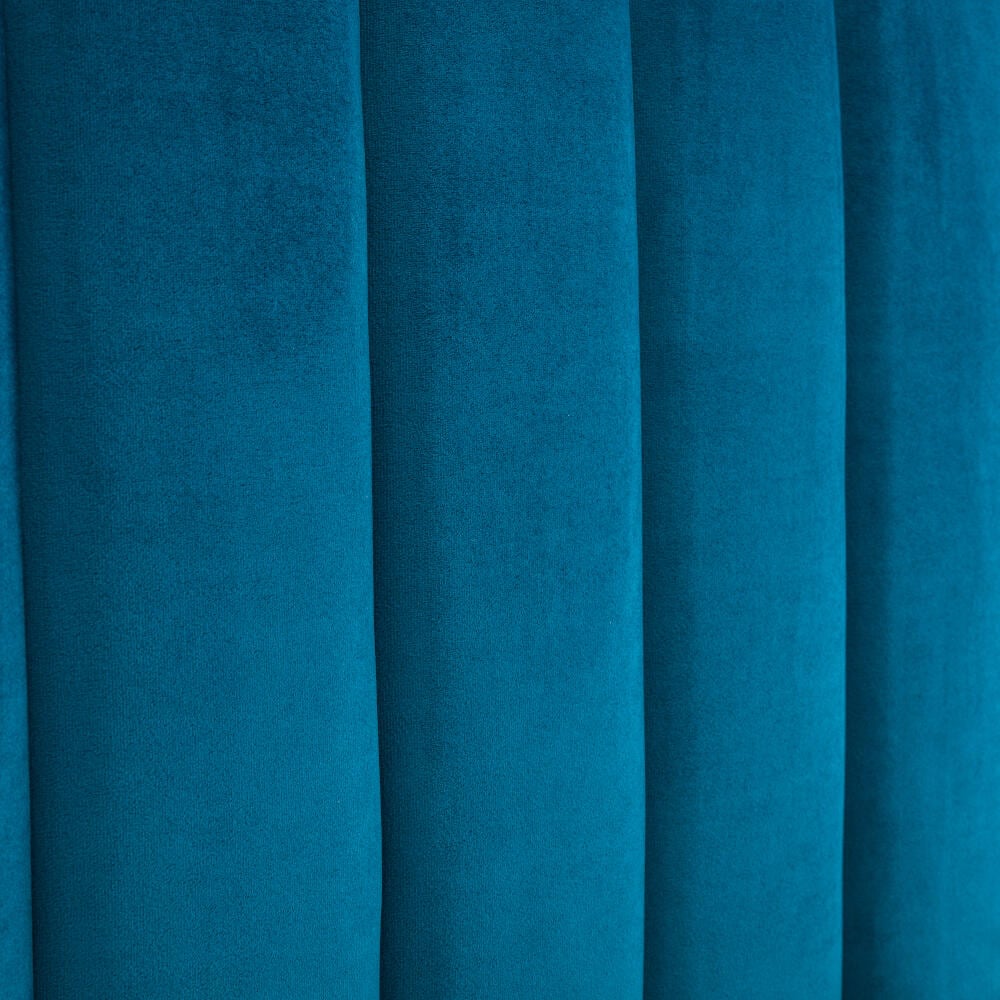 Top-Quality Build
We ensure that all of our products are crafted from high-quality materials, and Langham is no different. This bed boasts a robust wooden frame and is upholstered in a resistant velvet fabric to ensure it looks like-new and stays strong throughout its years of use. This teal velvet is of extremely high quality and will create a feeling of luxury in your bedroom.