All aboard! Introducing one of the most creative and colourful bed frames you've ever seen. Who wouldn't want to sleep on a bed that looks like a London Bus? Sorry adults, the London Bus red wooden kids bunk bed is for kids only! Purchase this beautifully themed bed frame and your little ones will look forward to bed time, rather than fight against it. Will they choose to ride up front and take charge of their destination or sit up top to take in the views of the bedroom? Within a child's vivid imagination, the options are almost limitless.
---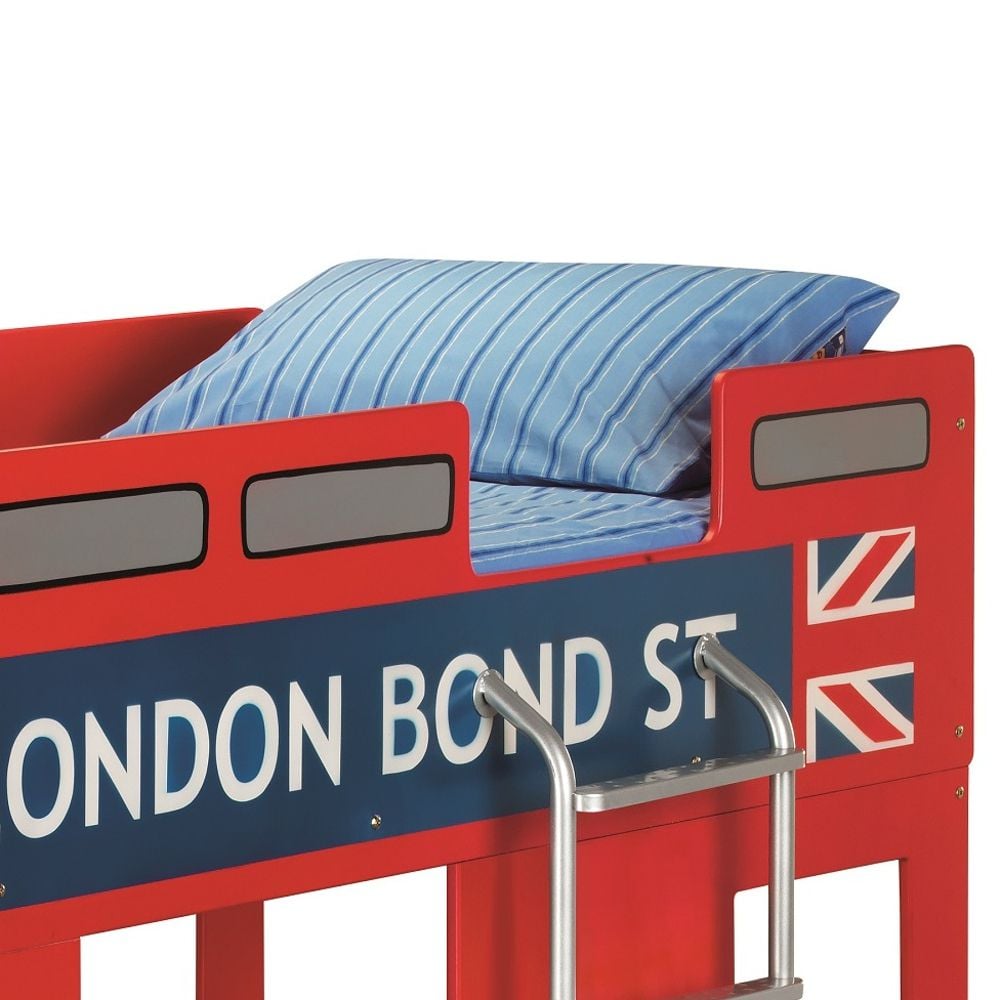 Safety First
This bold, red wooden bunk bed takes influence from the iconic London Bus design and converts it into a fun sleeping space for any toddler's bedroom. The sturdy wooden construction is extremely robust and features a 4-step metal ladder for easy access to the top deck. This top bunk also includes safety guardrails all around to prevent anyone from falling out throughout the night.
---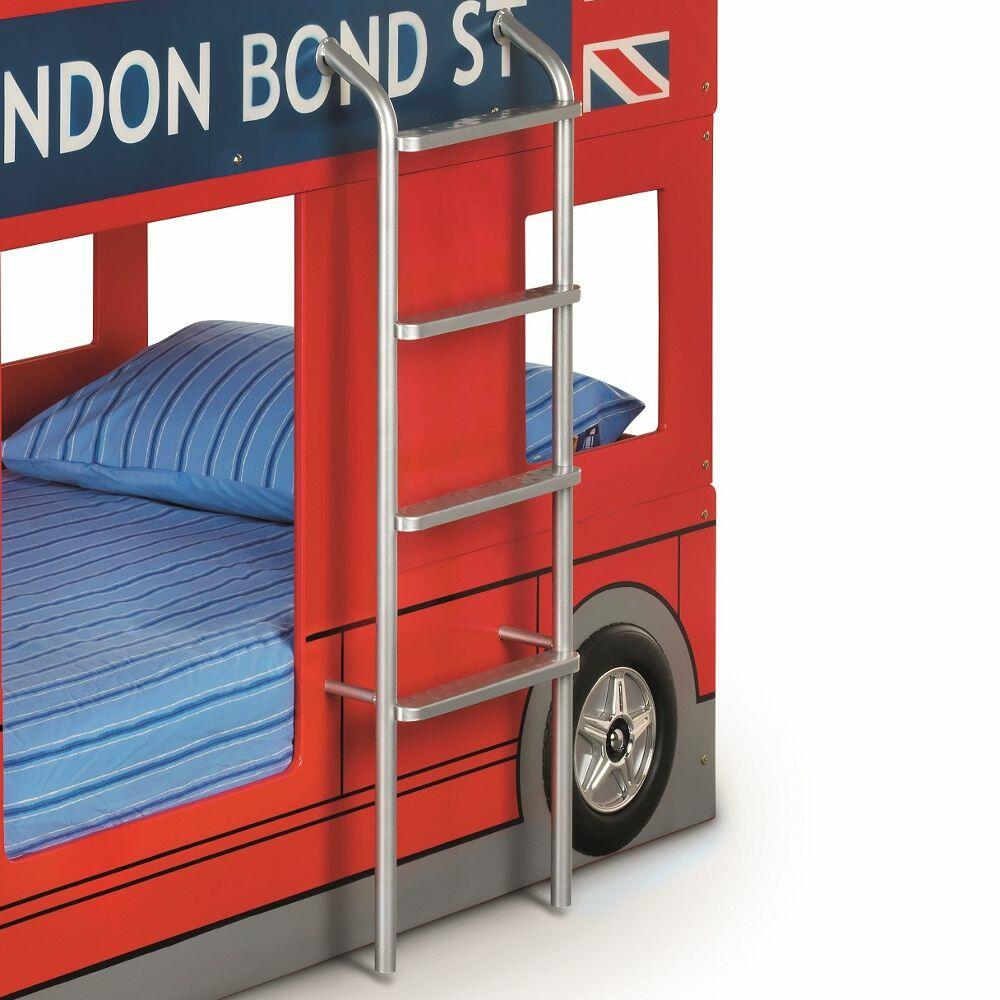 Iconic Bus Design
Both the front and the sides of this bed feature decoration that displays the famous Bond Street name. From well-known shopping centres to the elusive green space on a Monopoly board – Bond Street is famous throughout the world. Now your little ones can pretend as though they are on route to the legendary destination in their dreams and in their imaginations. You can rest assured that they enjoy a great night's sleep, or a late-night drive around the bedroom!
---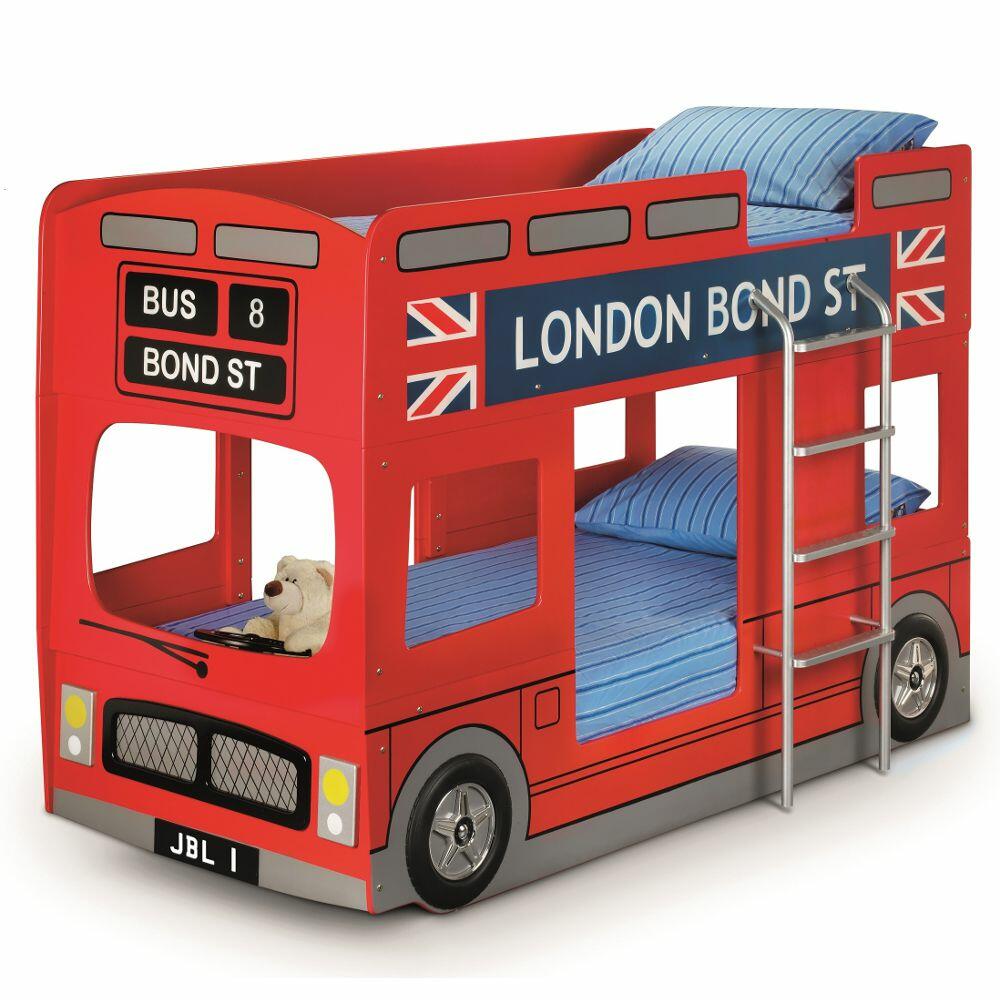 Next Stop, Comfort Street!
The London Bus Red Bunk Bed features a solid slatted base that offers optimal comfort and maximum support for your little ones and their mattresses, so you can rest assured knowing that their drive around dreamville is as comfy as possible. The London Bus Wooden Bunk Bed is supplied flat packed for your convenience, with our helpful step by step instructions ensuring that this bed is as easy to assemble as it is to love.