The Max Grey Combination Bed is fantastic value for money as it offers you the ultimate versatile frame! Stylish, reliable, and easy to assemble, the bed can be built in the following ways:
• Bunk bed
•Midsleeper bed
•L-shaped bed
•Toddler bed
•2 x Single Beds
•Guest Bed
---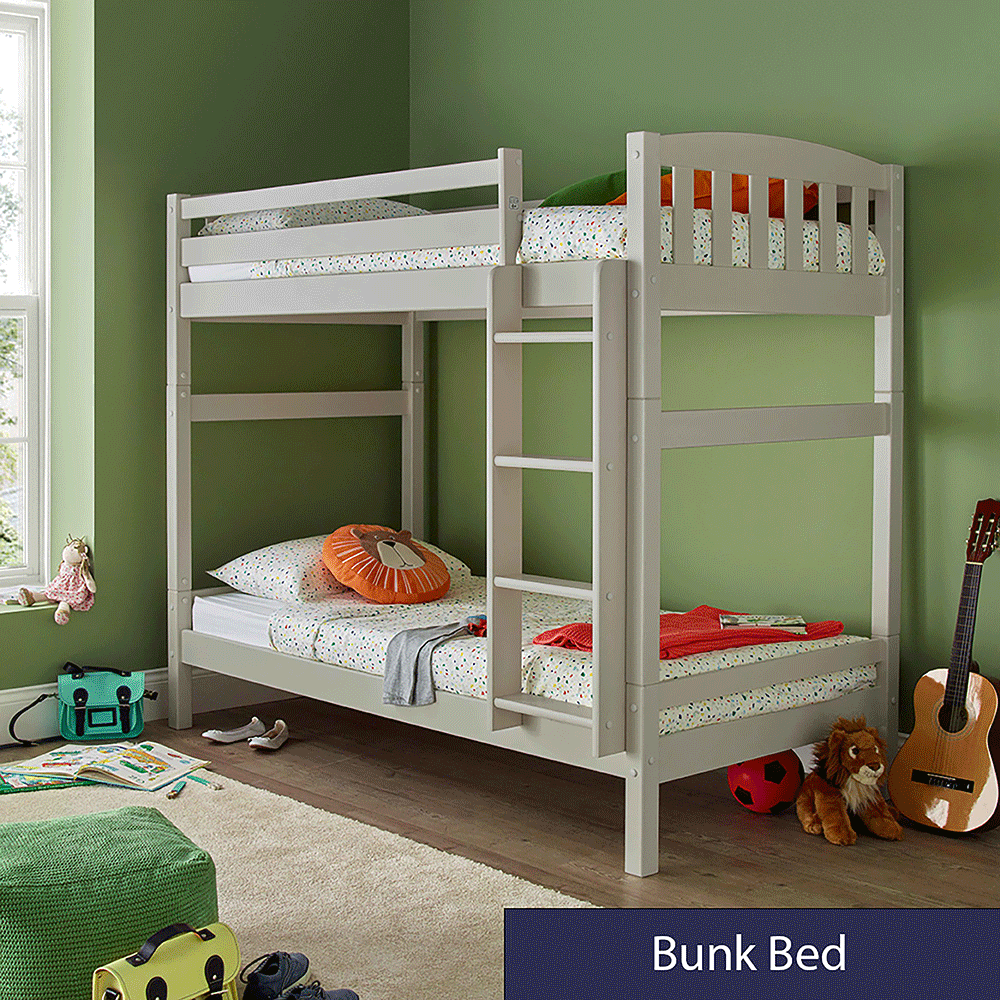 Designed With Versatility In Mind
With the Max 6-in-1 Combination Bed, you don't need to worry about the size of the room you're placing it in, as it can be adapted to suit any layout! For spare bedrooms, try the guest bed configuration, with safety rails on one side, or even opt for two single beds to ensure children or guests sleep comfortably. Alternatively, the midsleeper is great for a kid's bedroom and offers them plenty of space to play underneath too! Or, you could build the L-shaped frame, which features a second bed beneath a midsleeper! Finally, the classic bunk bed is a great choice for siblings or sleepovers, whilst the toddler bed is the perfect big kid's frame.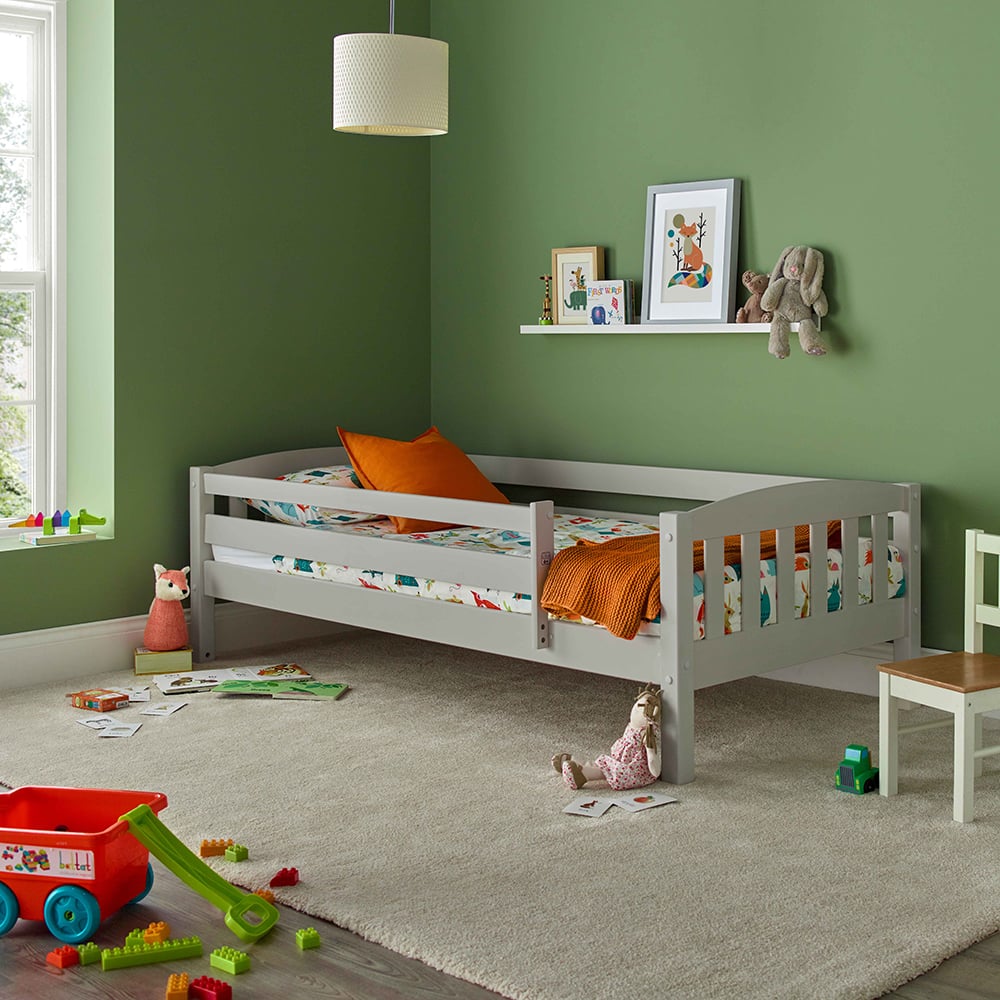 Classic Grey Bed With Safety Features
Place the Max Wooden 6-in-1 Combination Bed in any room confidently, as the clean grey finish complements a wide range of interior styles. Whether in a colourful kid's bedroom, or a neutral guest room, it is guaranteed to fit in perfectly. Alongside this, the Max Bed also includes safety features when built in certain configurations - when built as a bunk bed, toddler bed, midsleeper, or L-shaped bed, the Max comes with safety rails to reduce the risk of accidents.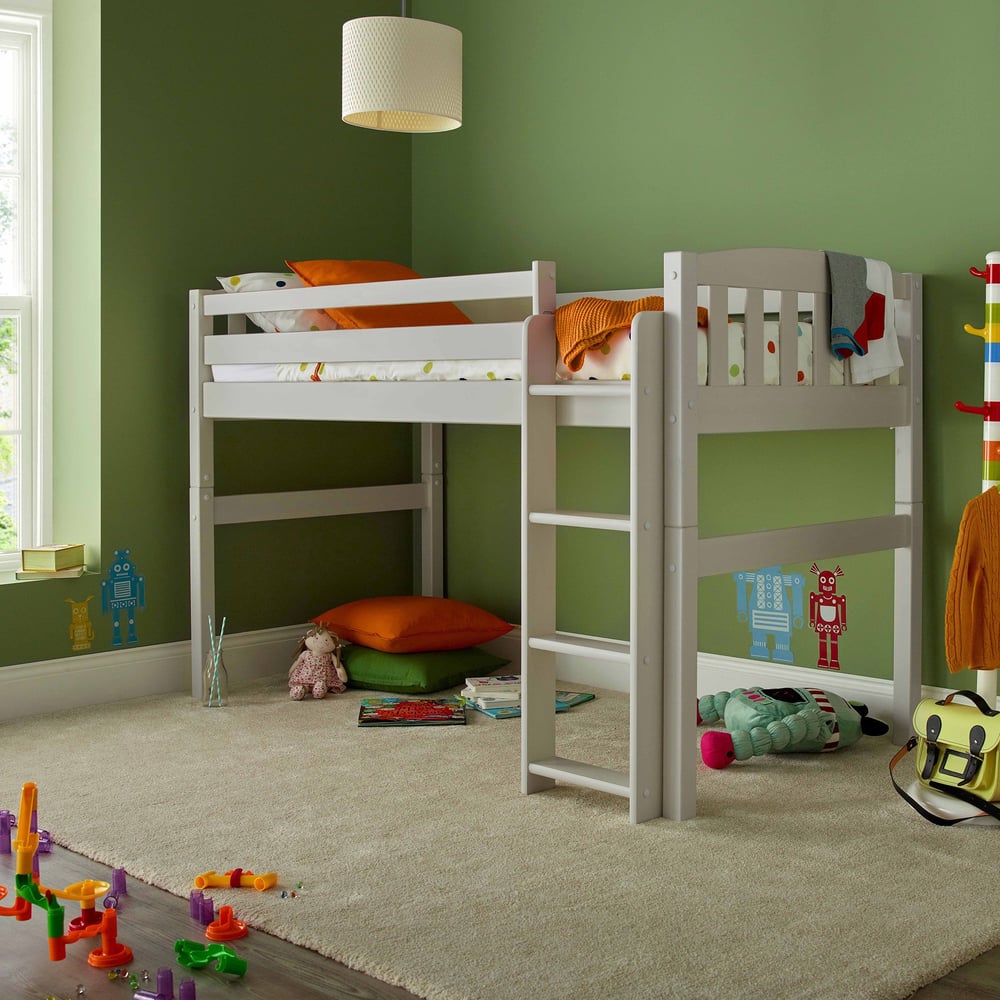 Includes A Supportive Slatted Base
No matter how you build the Max Grey 6-in-1 Combination Bed, a comfortable sleep is guaranteed thanks to its supportive slatted base. Promising easy assembly, the frame is delivered flat-packed and includes comprehensive instructions on all available configurations - spare parts for alternative styles are included within. Please note, you can only build the ladder on the right-hand side using the bunk bed, midsleeper or L-bed shape.