Add a splash of nature to your bedroom with the stunning Miami Antique Wooden Bed. Crafted from high quality wooden components, the Miami Antique Bed is as sturdy as it is beautiful. With a timeless aesthetic that is inspired by nature, the Miami Antique Solid Pine Bed makes for a wonderful addition to traditional and contemporary bedrooms alike.
---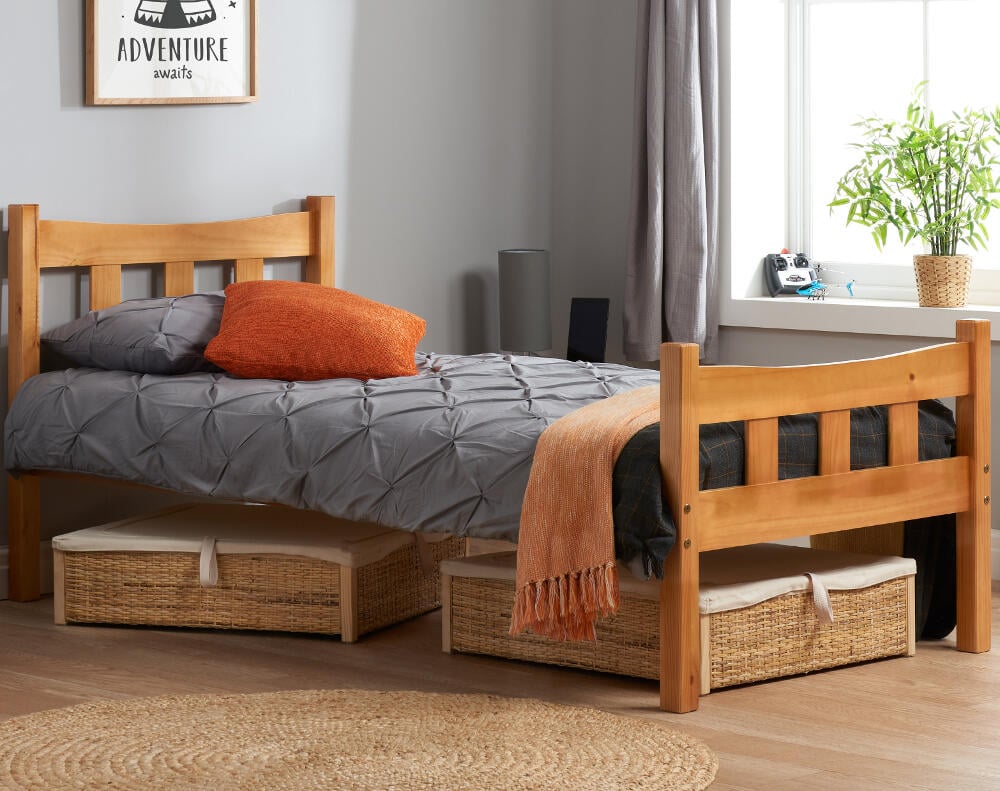 Timeless by Nature
The Miami Wooden Bed features a beautiful antique pine finish that provides for a gorgeous natural aesthetic that will remain timeless. Simplistic yet bursting with character, the Miami Solid Pine Bed features a matching headboard and foot end for a wonderfully balanced design that is stunning from all sides.
---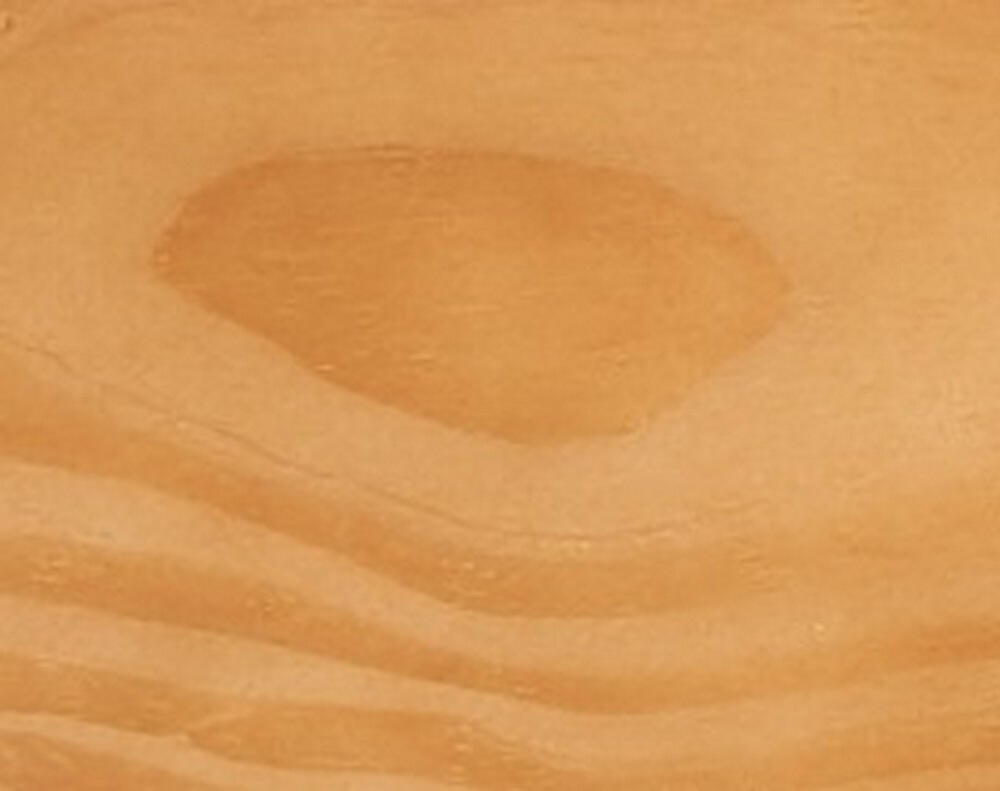 Spacious and Strong
The Miami Antique Solid Pine Bed is crafted using premium wooden components that are built to be sturdy and incredibly durable. With double bolted slatted head and foot ends for maximum strength, the Miami Solid Pine Wooden Bed guarantees a rich, long lifespan. The Miami Antique Pine Bed also features a spacious under bed area that is perfect for helping to declutter your bedroom.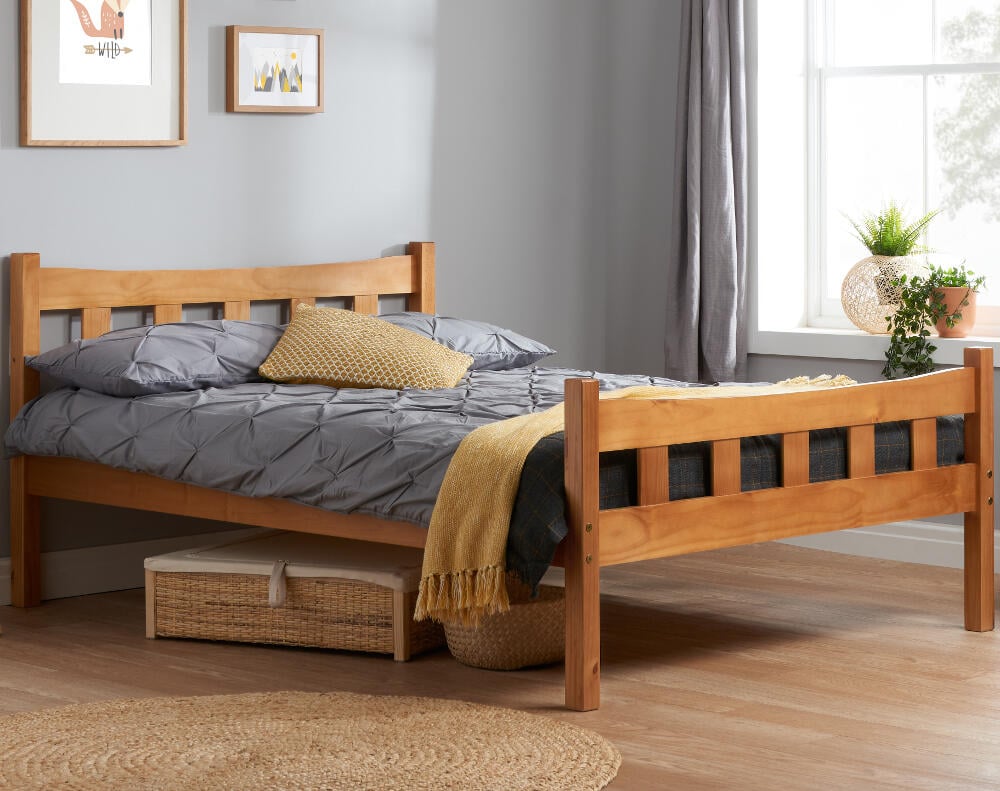 Easy Self-Assembly
The Miami Antique Pine Wooden Bed is supplied flat packed for convenient delivery and easy storage. No more difficulties trying to carry your new bed up the stairs! Once in your room of choice, you can assemble your new bed in no time thanks to our helpful instructions included with your purchase.