The Neptune White Wooden Mid Sleeper not only provides your child with a comfortable place to lay their head, but a workspace and storage space too!
---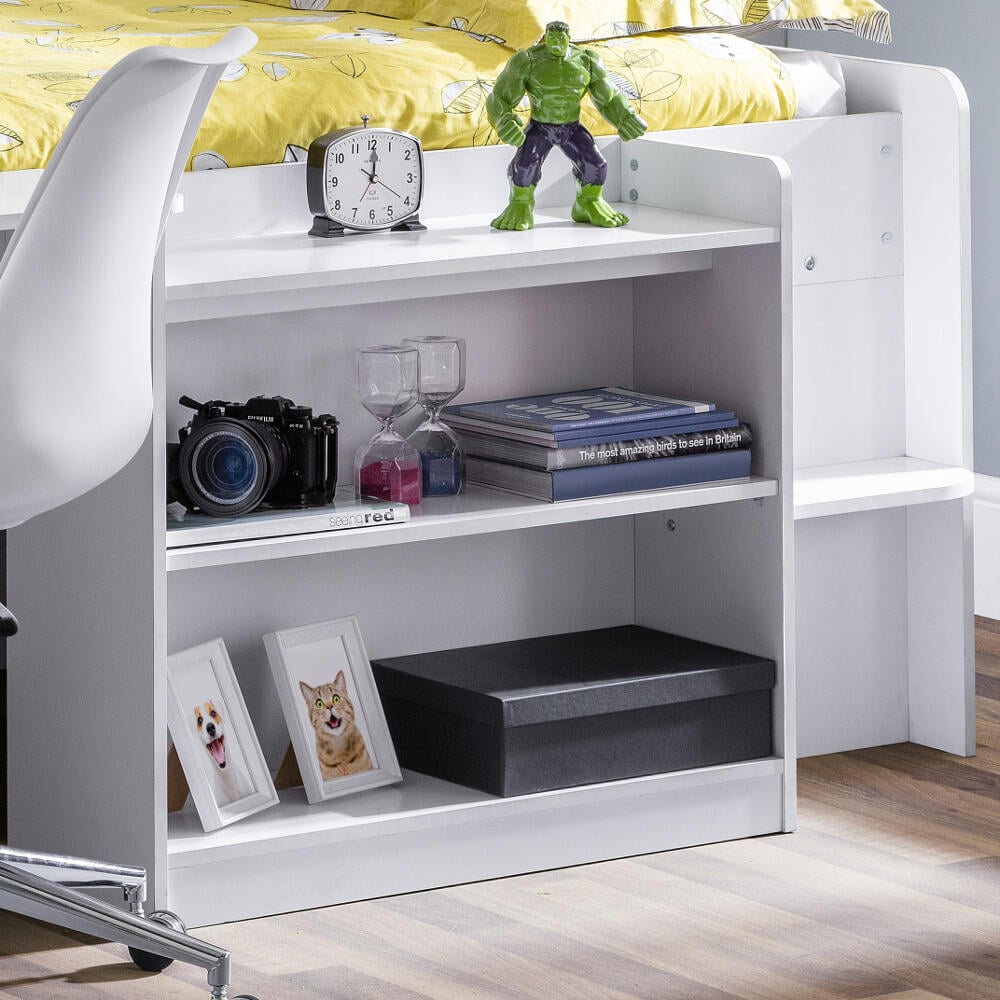 Fabulous Storage
The Neptune Mid Sleeper has plenty of functional built in storage. It has two fabulous shelves, perfect for displaying any books and toys and a spacious desk, big enough for your little one to do any school work at. It also has built in underbed storage space, perfect for filling with boxes of toys and games. With the Neptune, you're saving your children lots of floor space!
---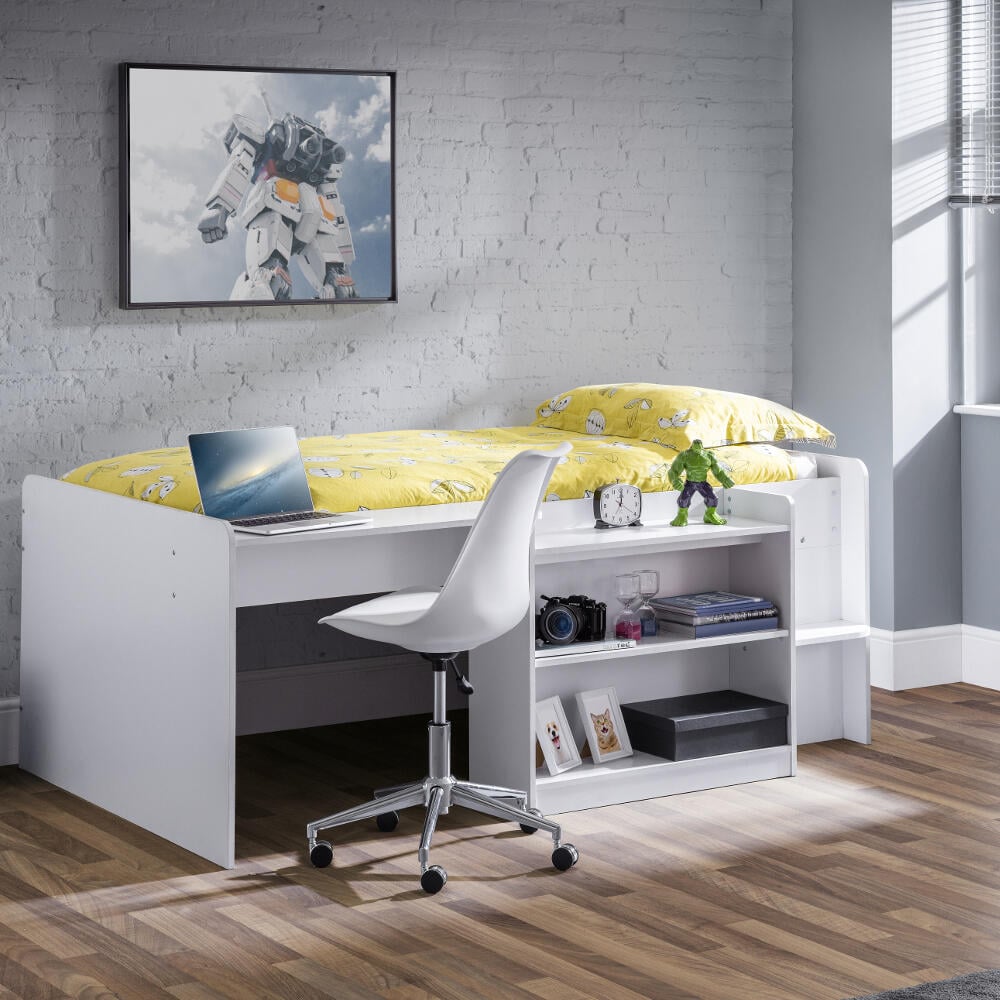 Minimal White Finish
The Neptune Mid Sleeper is made from strong, sturdy and reliable panels, finished in a white foil. Not only does that make the Neptune easy to wipe clean in case of any ink or paint scribbles, it also makes it extremely long lasting. This bed is sure to see your kid through their whole childhood! The white finish ensures that this bed will look great with any existing colour scheme, whilst being modern and clean in design.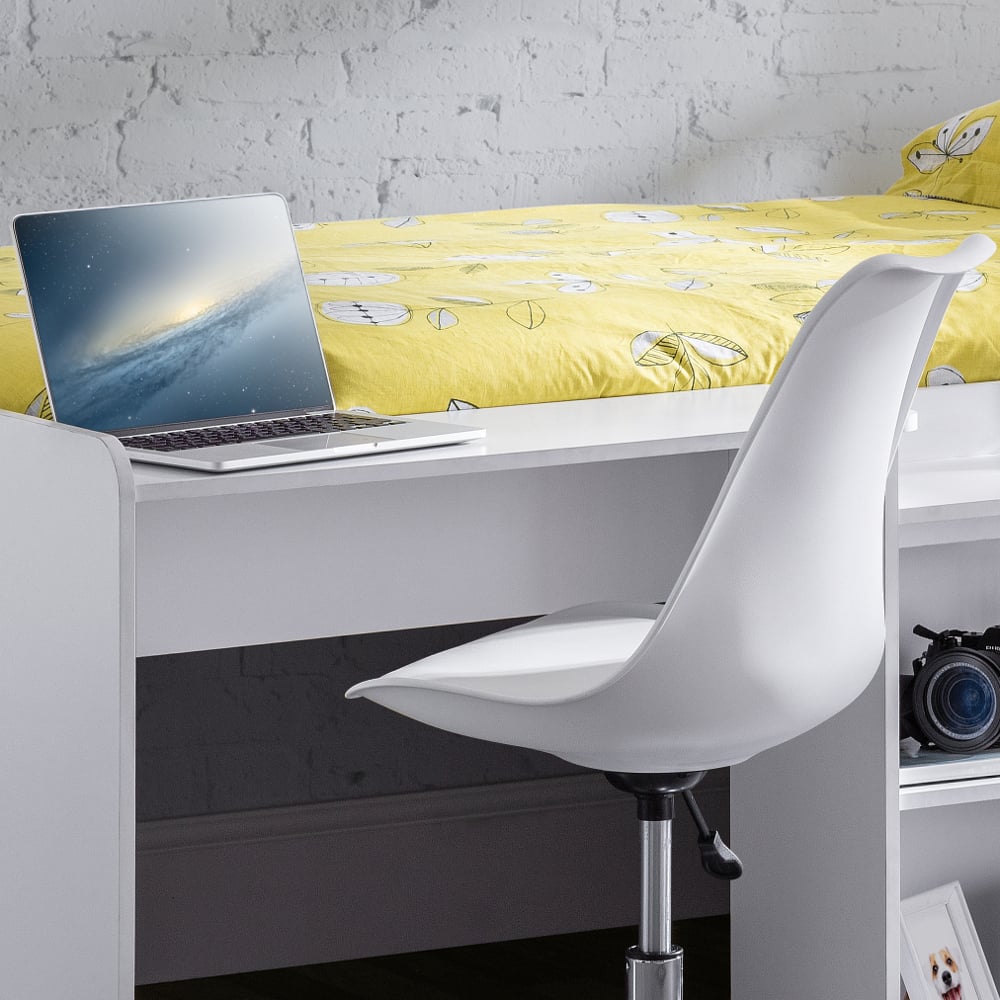 Wooden Slatted Base
The Neptune White Wooden Mid Sleeper has a wooden slatted base for optimum support as well as air circulation around the mattress. There is a single step up to the bed that is both safe and sturdy for your child! The Neptune will be delivered flat packed to your home to ensure that delivery and storage is as swift as possible, but your little one will be fast asleep in no time as this bed is super simple to assemble following the step by step instructions provided.