Perfect for the modern gamer, the Orbit White Wooden Corner Desk comes with plenty of storage whilst compactly fitting into corners to save space. The crisp white coating is modern and durable, resistant to scuffing, and easy-to-clean. The clean appearance is timeless and is adaptable to any home interior. It can also be easily personalised with additional touches, for example, LED lights.
---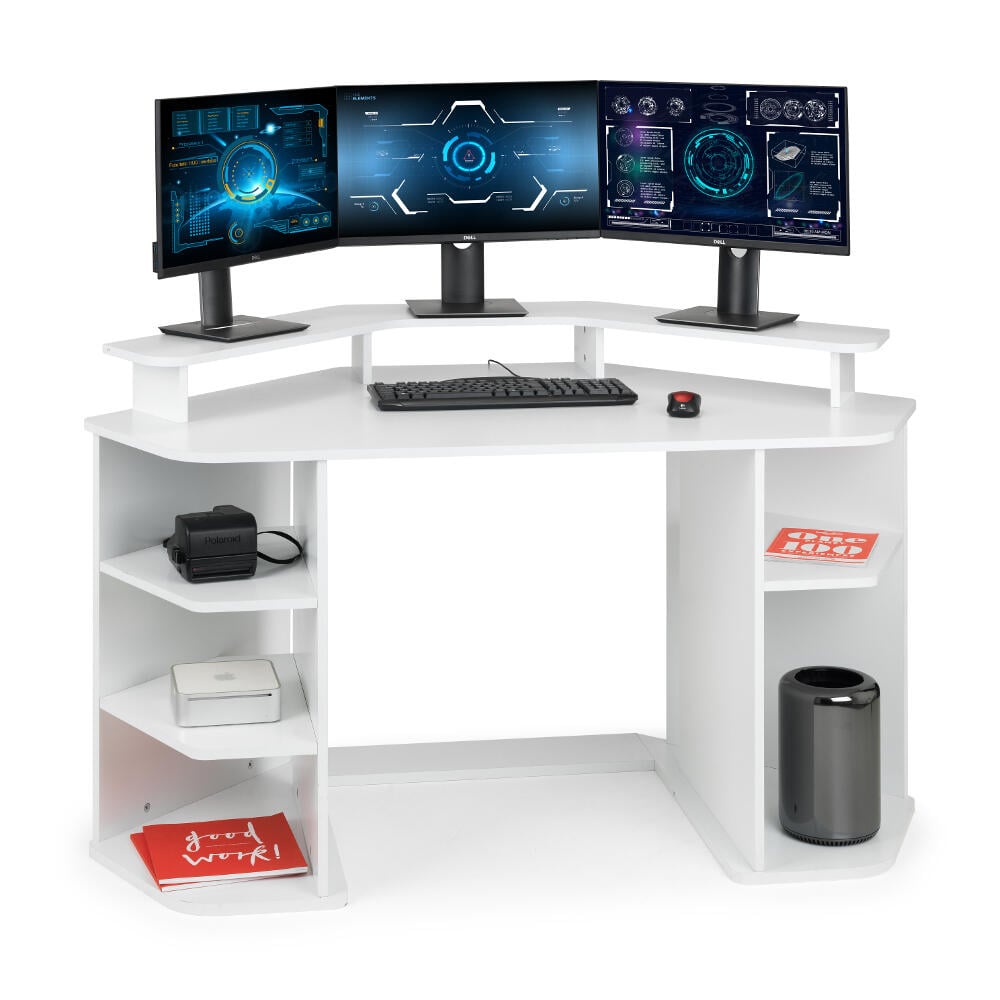 Storage
Deceptively spacious, the desk provides adequate legroom for a comfortable gaming experience with additional open shelving units for all your gaming essentials. Towering above each other, each shelf has the capacity to hold games, headphones, controllers, and more. The Orbit Corner Desk also has a raised platform shelf built for holding 2 monitors. It's the ultimate gaming set-up. With enough space for everything you could need, you can play Rocket League all day without having to leave your room. All you need now is some snacks!
---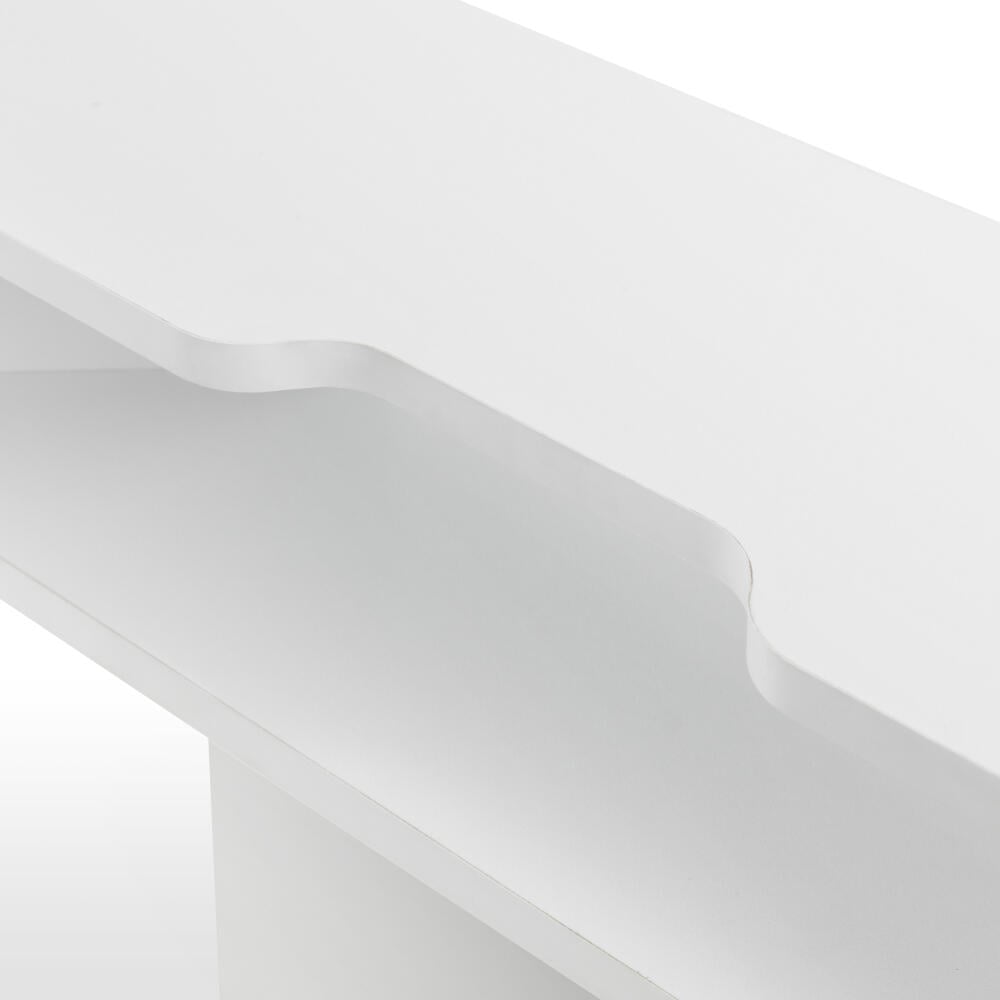 Hardy Materials
Need to find a desk that can hold all of your gaming gadgets? Well, we've got you covered. Built from thick, coated particleboard, when assembled the Orbit White Wooden Corner Desk transforms into a sturdy frame that is rigid and unyielding. Resistant to collapses and falls, the desk is long-lasting and will provide you with years of service.
---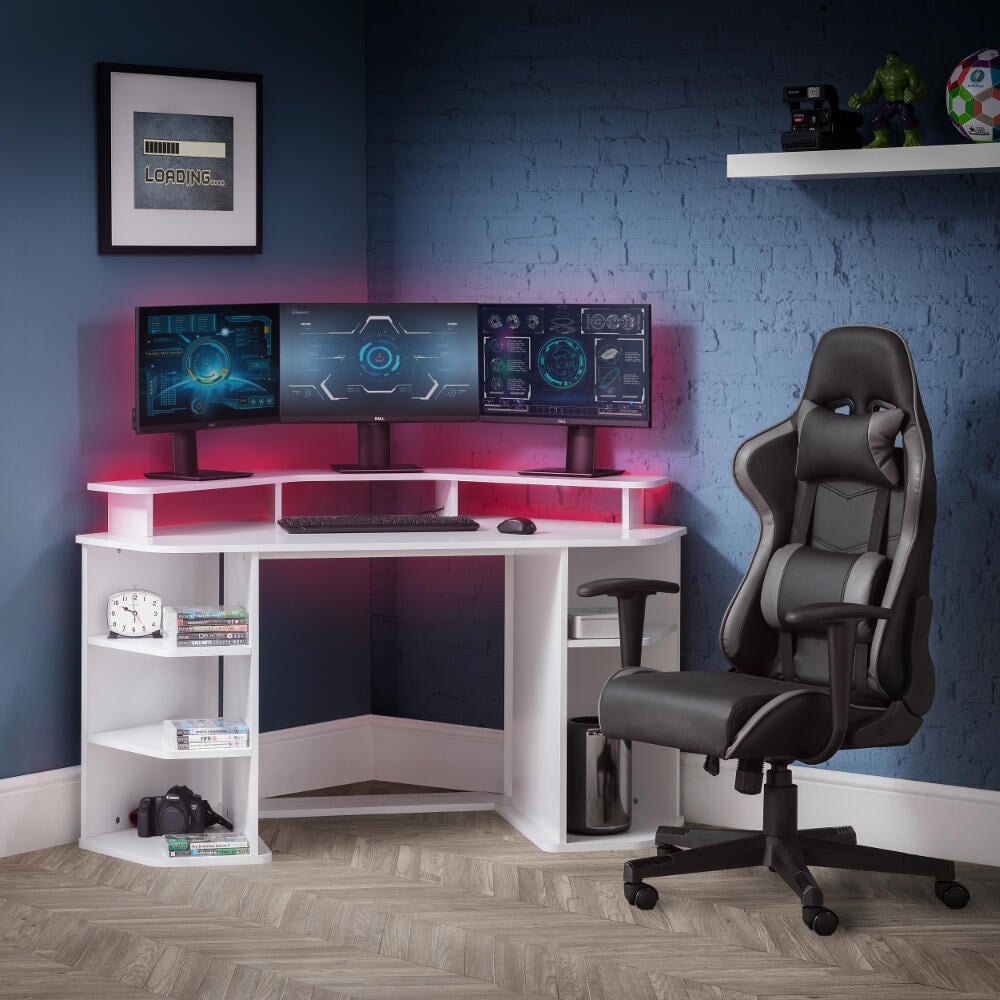 Flexible Use
The white exterior is versatile and gender-neutral, making it an excellent choice for any boy or girl. A touch of personality is all it takes to transform the Orbit White Wooden Corner Desk into a unique piece of furniture that can become the centrepiece of any room. Take a look at our 360-degree images for a more precise look into the Orbit White Corner Desk.