Serenely designed with a focus on the beauty of simplicity, the Quebec Grey Fabric Bed serves splendidly as an enchanting bedframe for both pure functionality and pristine form. Undeniably adaptable, the Quebec Grey Fabric Bed can comfortably accommodate essentially any kind of bedroom, whether it's a warmly traditional decor or within a home that adheres to a minimalist and contemporary style.
---
Curved Style
Though it may be a simple choice, the Quebec Grey Fabric Bed features a beautifully basic headboard and footend, each of which is designed with curved edges and a soothing grey fabric upholstery. Thanks to this sense of style, the Quebec Grey Fabric Bed exudes a welcoming and safe ambience, making it the perfect option for those looking to add a little flair to the bedroom whilst remaining fuss-free. Accenting this aesthetics are the pine wooden legs, elevating the Quebec Grey Fabric Bed slightly while failing to detract attention from the overall piece.
---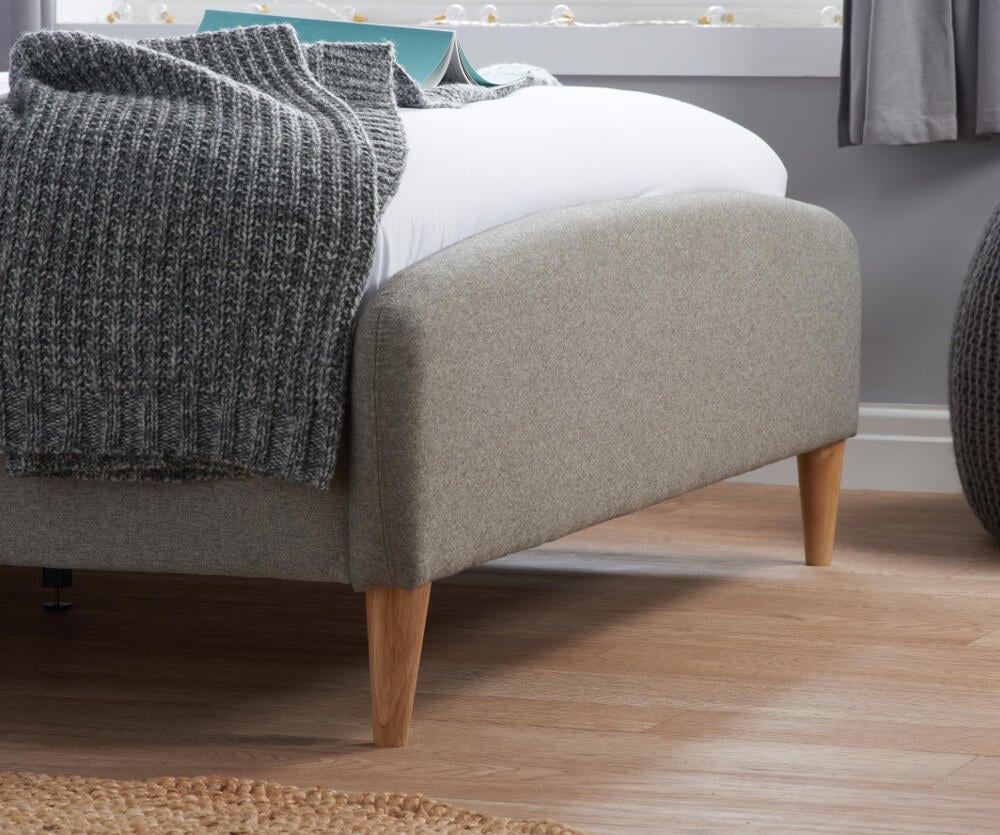 Soft To The Touch
The beautiful grey fabric used throughout not only looks great, but it feels great too. The perfect blend of materials creates a very soft touch, great for when sat up in bed reading or watching TV, resting against the headboard. The light oak feet contrast superbly and give a very retro feel, lifting the frame slightly off the floor.
---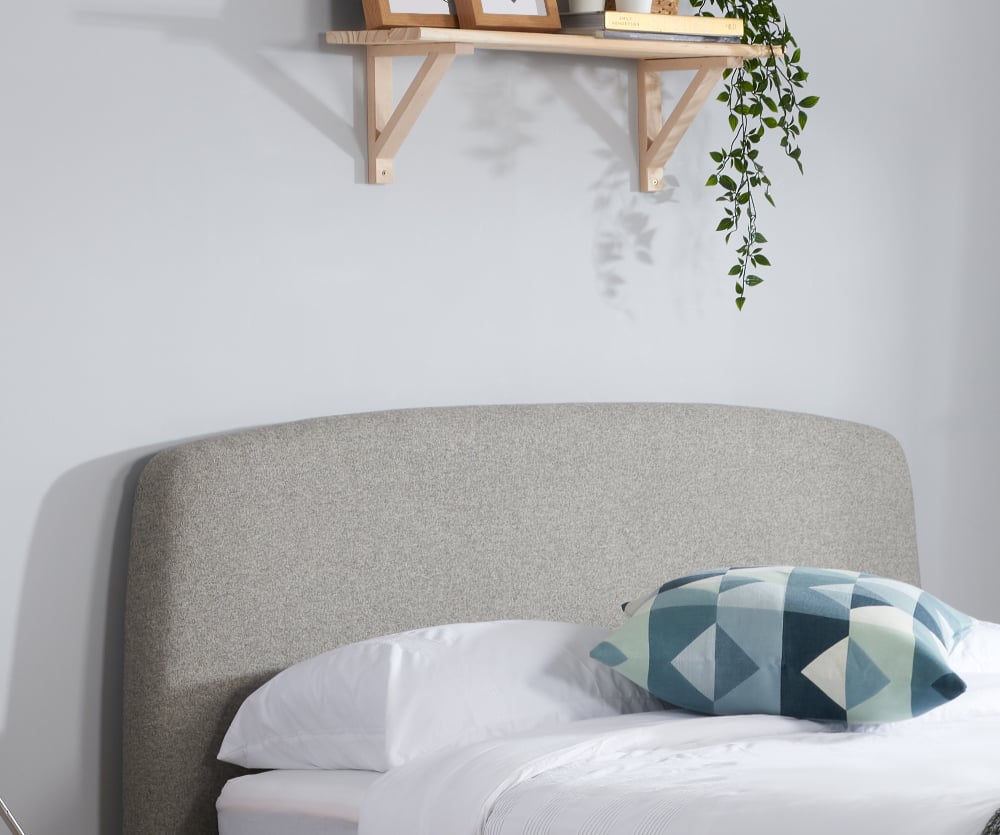 Secure, Safe and Stylish
It's not just the luxurious fabric upholstery that showcases the quality of the Quebec Grey Fabric Bed but the entire design. Built with a focus on high quality materials and a sprung slatted base, the Quebec Grey Fabric Bed is able to easily accommodate a wealth of different mattresses and look sublime for years. Though it arrives flat packed, the Quebec Grey Fabric Bed is easy to construct thanks to the comprehensive instructions included.
---