The Captains Pine Wooden Storage Bed is a fantastic blend of form and functionality, providing ample storage spaces for keeping clothes, toys gadgets, games and any other belongings safe and sound. No matter the bedroom, the Captains Waxed Wooden Storage Bed will look right at home whilst providing your room of choice with a splash of nature.
---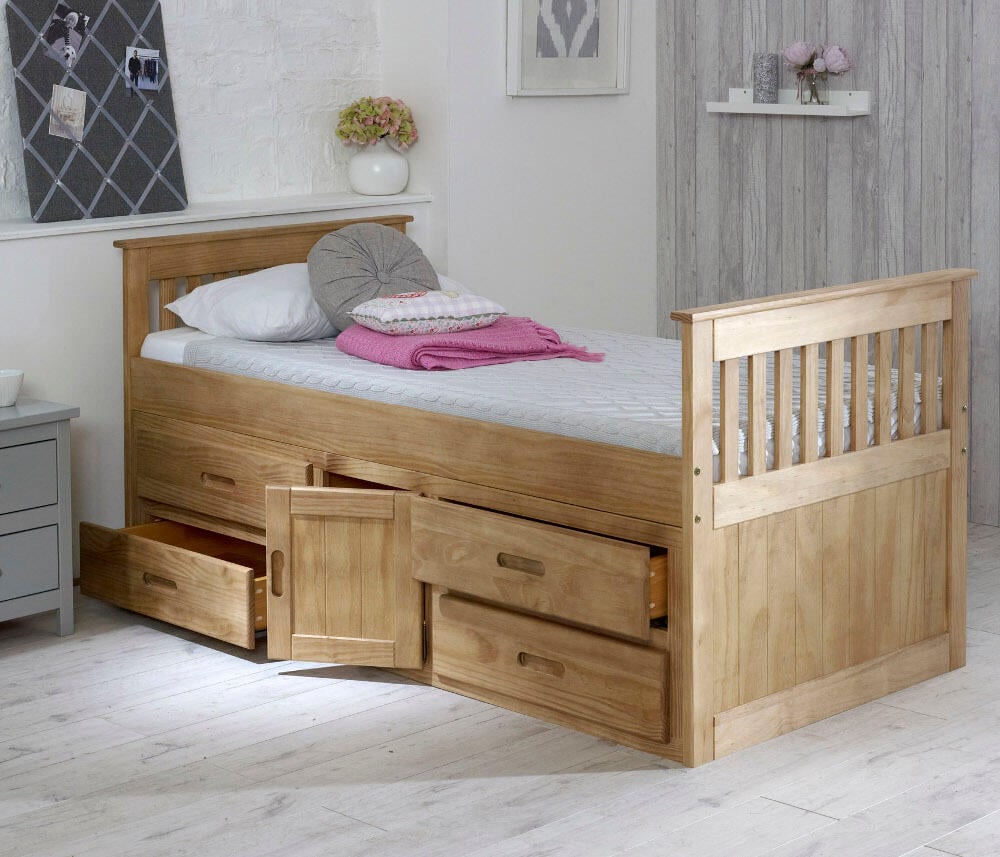 Ideal for Smaller Rooms
The Captains Waxed Pine Storage Bed Frame is available as a 3ft single, the perfect size for smaller rooms. It's suitable for younger children, teens and even adults thanks to the high-quality build and level of comfort. Guests will also enjoy sleeping on the Captains Wooden Storage bed, making it an excellent choice for guest bedrooms.
---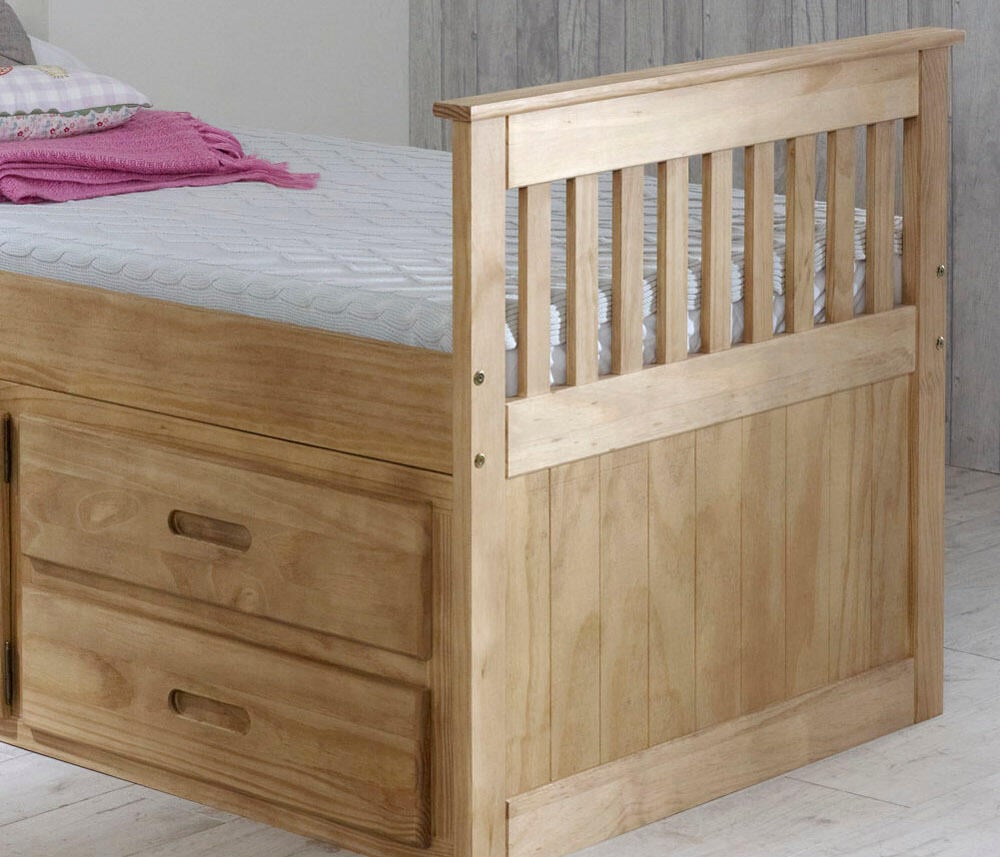 Premium Quality Pine
Constructed with quality solid pine, the bed frame provides a sturdy base for plenty of restful nights. The addition of the wax serves to protect the pine and is a handsome addition to the overall aesthetic of the bed. The solid slatted base serves as a firm and comfortable support for your new or existing mattress, so you can get your forty winks whilst enjoying the full support this exquisite bed offers.
---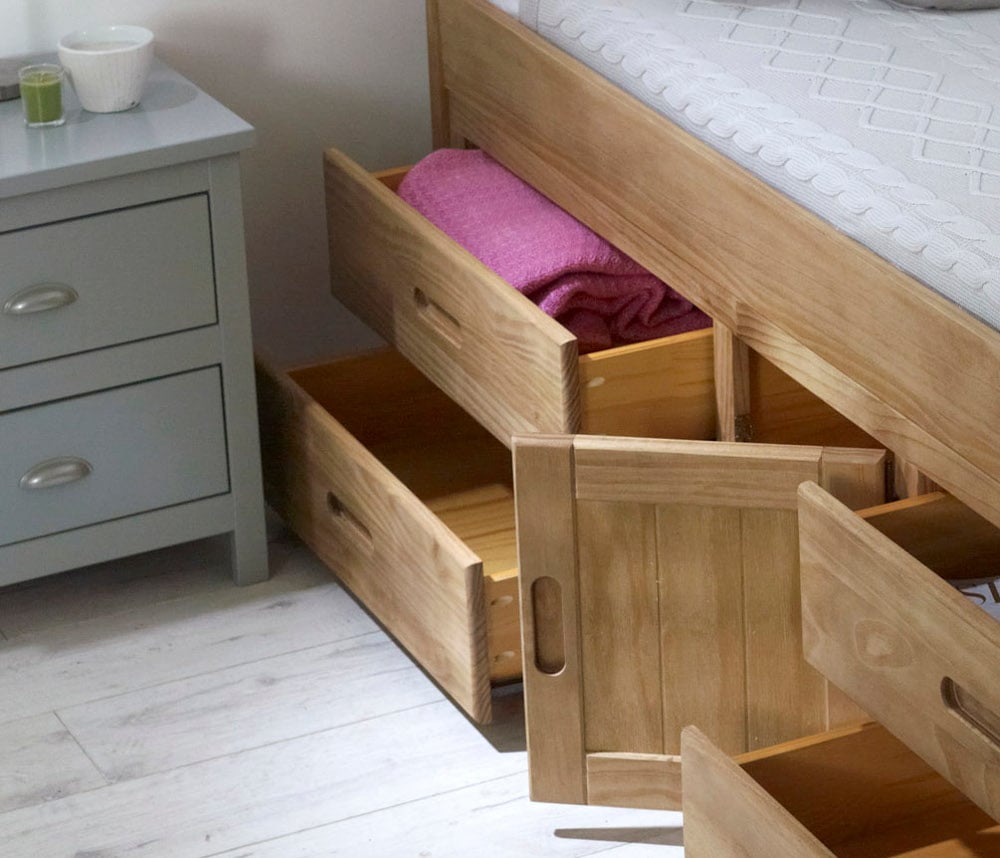 Integrated Storage Solutions
Beneath the Captains Waxed Pine Bed are four useful drawers and a cupboard, perfect for storing belongings you want close by. The addition of available storage is often welcomed for smaller bedrooms, or rooms where additional storage space is limited. The quality of the build, the bed and the storage make the Captains Storage Bed frame a truly wonderful choice.