Introducing the Captains White Wooden Bed, one of the most compact, space-saving sleeping solutions available. A harmonious blend of practicality and comfort, the Captains White Storage Bed is streamlined to perfect and portrays no obtrusive features or unnecessary frills. With its incredible charm and functionality, the Captains Wooden Storage Bed is a wonderful choice for any bedroom.
---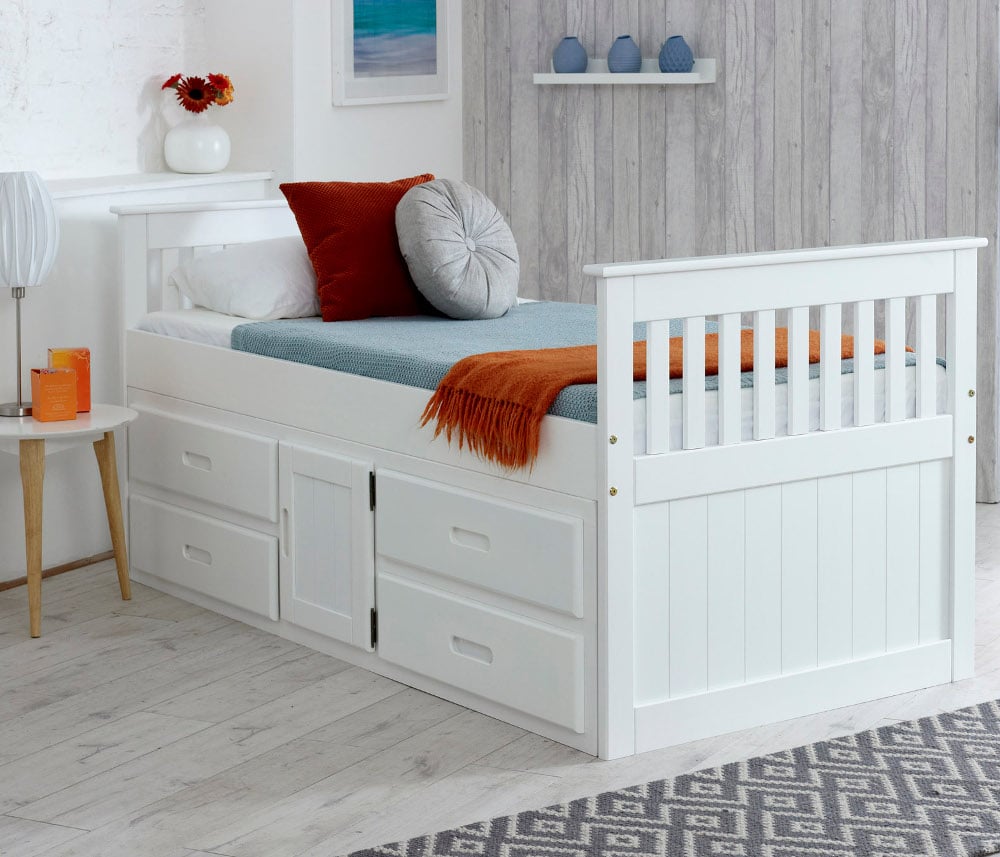 Solid Pine Sophistication
The Captains White Storage Bed is made from solid pine material for extra sturdiness and stability. This further emphasises the frame's straight-edge and robust appearance, along with the lines that decorate the base of each end. These lines are softened slightly, though, by the inclusion of tapered slats that adorn the headboard and foot-end of the frame. The cherry on the cake? A beautiful white painted finish that also protects the pine, so it'll stand the test of time!
---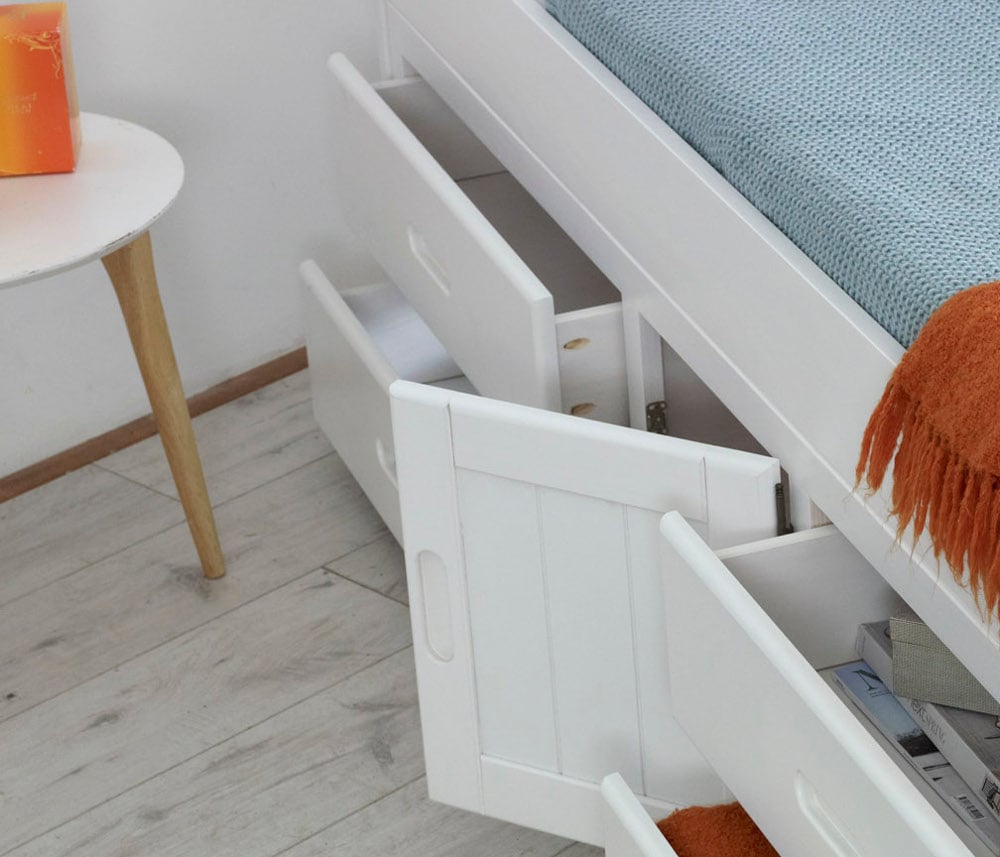 Multiple Storage Offerings
Underneath the frame you'll find four drawers and a little cupboard, providing more than adequate storage options that enable you to free up space elsewhere. No matter what you choose to store using the generous amount of storage space the Captains Wooden Bed offers, you can rest assured knowing this stunning and practical bed has your back.
---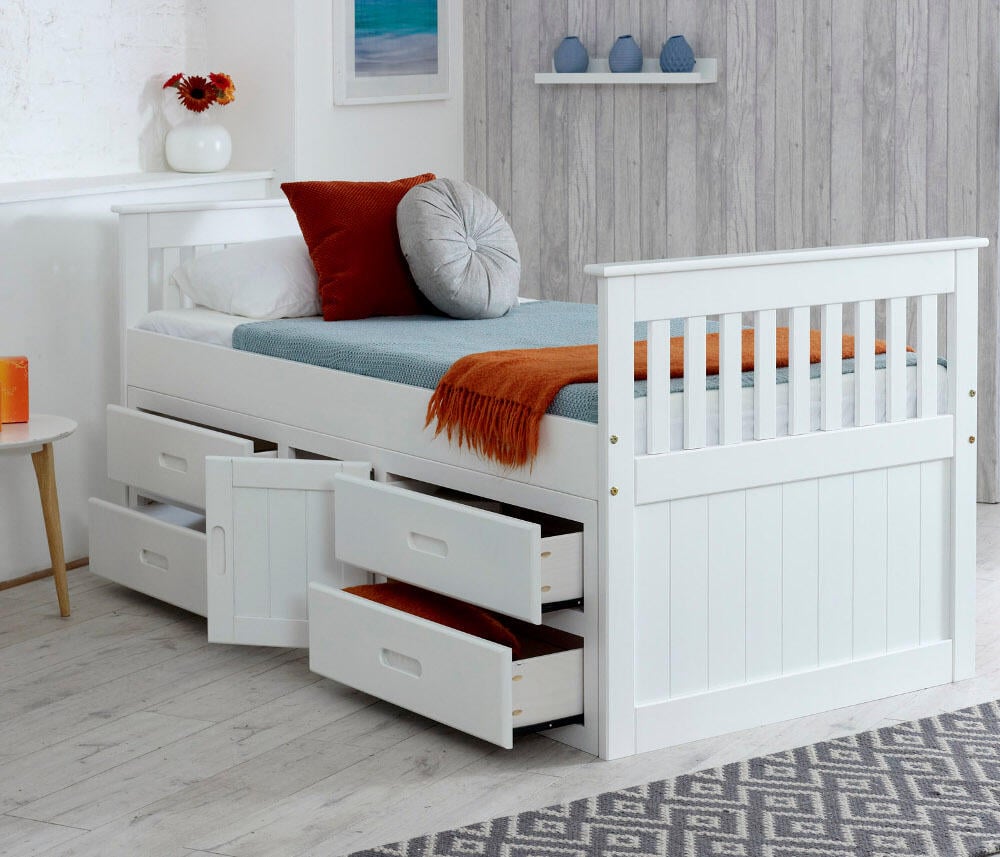 Solid Slatted Support
The Captains White Storage Bed is practical and certainly looks the part. But what about comfort? The Captains Storage Bed features a solid slatted base that provides extra support and a firm foundation for your mattress, effectively prolonging its lifespan. Not only this, but this incredibly useful slatted base also provides improved air circulation underneath, for a luxurious sleeping experience.