Highly contemporary grey upholstery, maximum comforting support, and endless storage opportunity – the Hannover Grey Ottoman Bed is the perfect bedroom companion for a clutter-free and highly stylish bedroom. Features contribute to storage and sleeping solutions combined in a space-saving innovative design with highly contemporary features and a beautiful exterior flexible to all homes.
---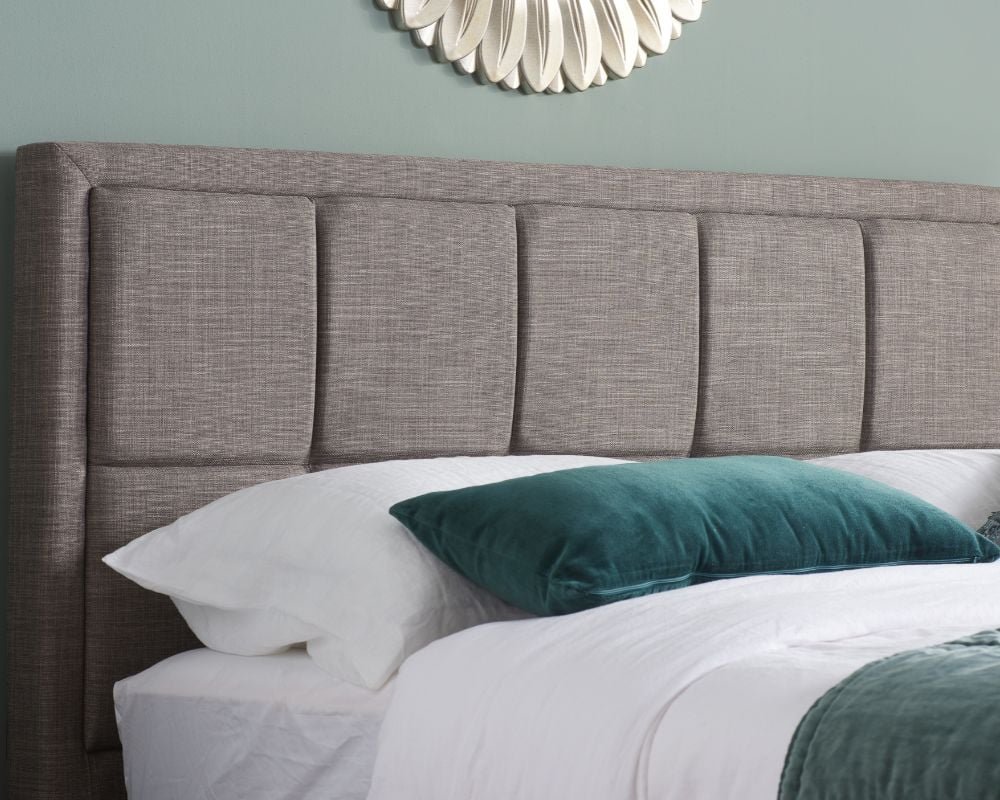 Warm Grey Tones
The high-quality upholstery of the Hannover Fabric Storage Bed proudly features an elegant contemporary grey which will complement endless colour schemes and bedroom interiors. An overall luxurious structure featuring a high headboard structure complete with padded headboard and footboard touches provides a highly pleasing aesthetic. The Hannover Ottoman Storage Bed oozes modern simplicity with a fabric woven base and strong foundation structure adding a stylishly bold statement to brighten up any home.
---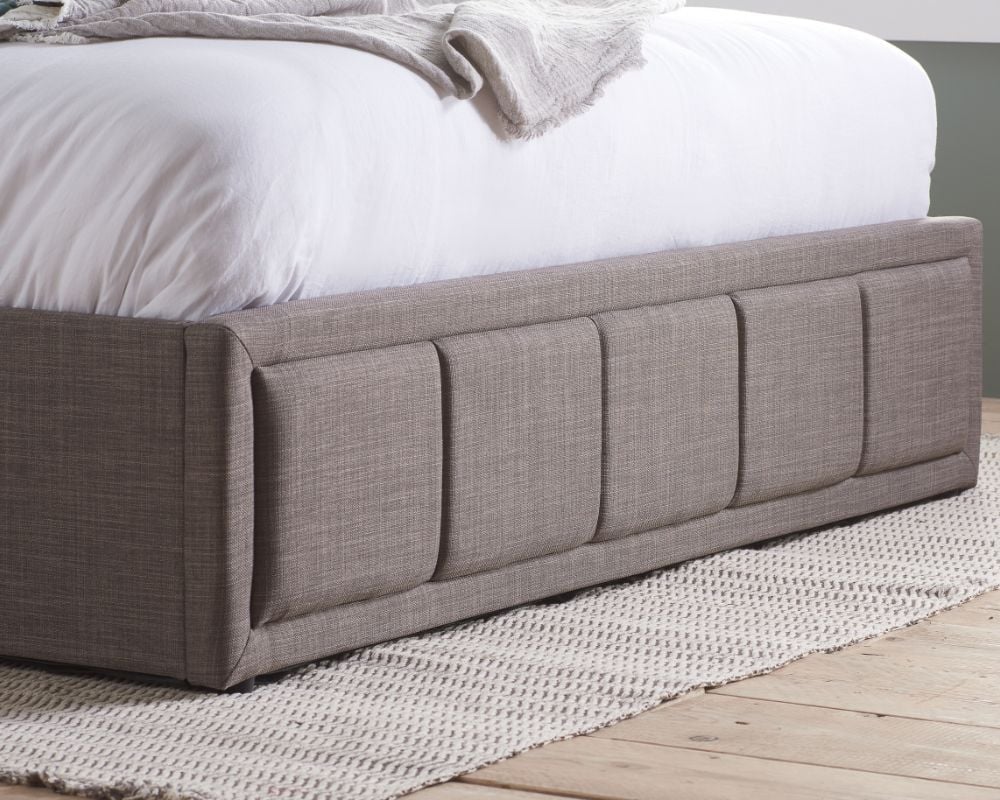 Robust Quality
The Hannover Fabric Storage Bed boasts highly durable materials crafted into a sturdy structural design to provide maximum comfort and a lengthy lifespan. The sprung slatted base ensures a lasting comfort whilst promoting a prolonged mattress life, so you can sleep happily knowing you invested in a product of outstanding lasting quality – a bed so good you won't want to leave!
---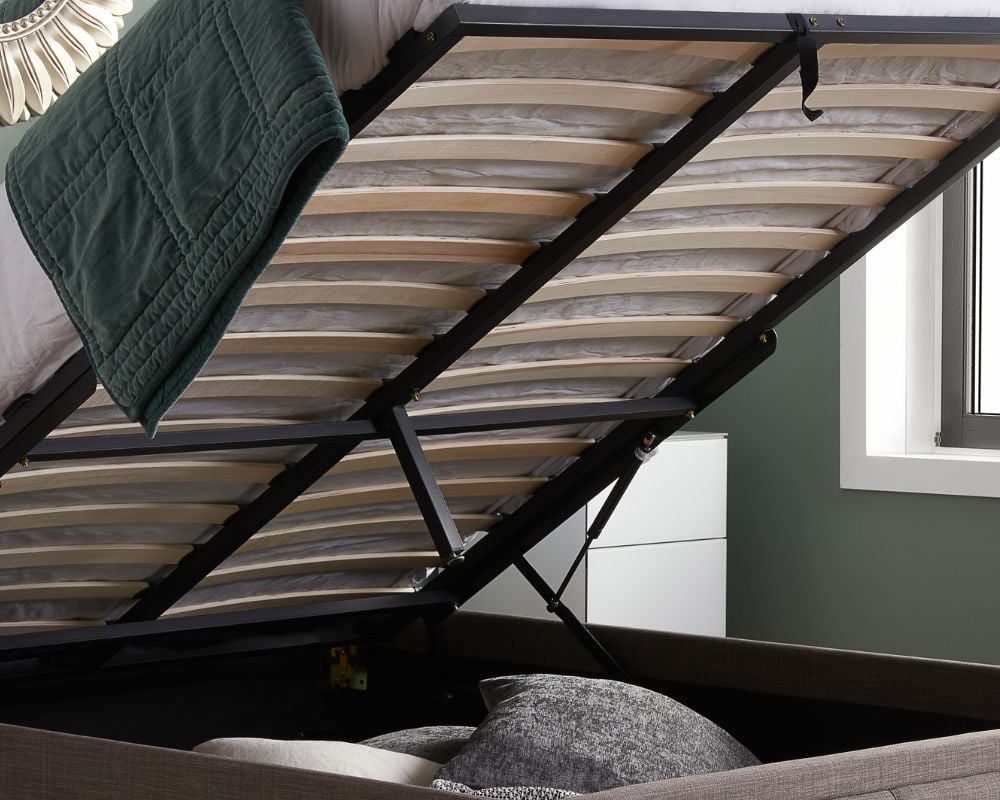 Spacious Ottoman Storage
The Hannover Grey Fabric Ottoman Storage Bed features a large under-bed Ottoman storage area, complete with gas piston-powered functionality. Perfect for storing larger items, the Ottoman feature provides an opportunity for a clutter-free and fully organised bedroom. A fabric storage base ensures your items stay clean and safe from dust while in storage. The Hannover Grey Fabric Ottoman Storage Bed is delivered efficiently flat-packed and prepared for easy self-assembly, with instructions to support. Also available in a range of colours and storage options, there is a Hannover Ottoman Storage Bed for everyone!