The House White Wooden Bed is a fun, exciting children's bed with a stylish aesthetic. Boasting a strong durable structure crafted from high quality materials, the House White Wooden Bed is the perfect addition to any stylish children's bedroom. The neutral colour allows plenty of room for personal touches and customised splashes of colour, promoting hanging features such as fairy lights for added cosiness. The House White Wooden Bed is sure to make your children love bedtime just as much as you do.
---
Fashionable Fun
The unique structure of the House White Wooden Bed is a fort-like ensemble with beautiful characteristics. Wooden beam detailing adds a fun, canopy-style design sure to give any bedroom a stylish flair. The extremely modern exterior makes good use of high quality wood and is finished with a stunning white coating, the likes of which is suitable to virtually any bedroom decor with a simplicity that allows plenty of personalisation.
---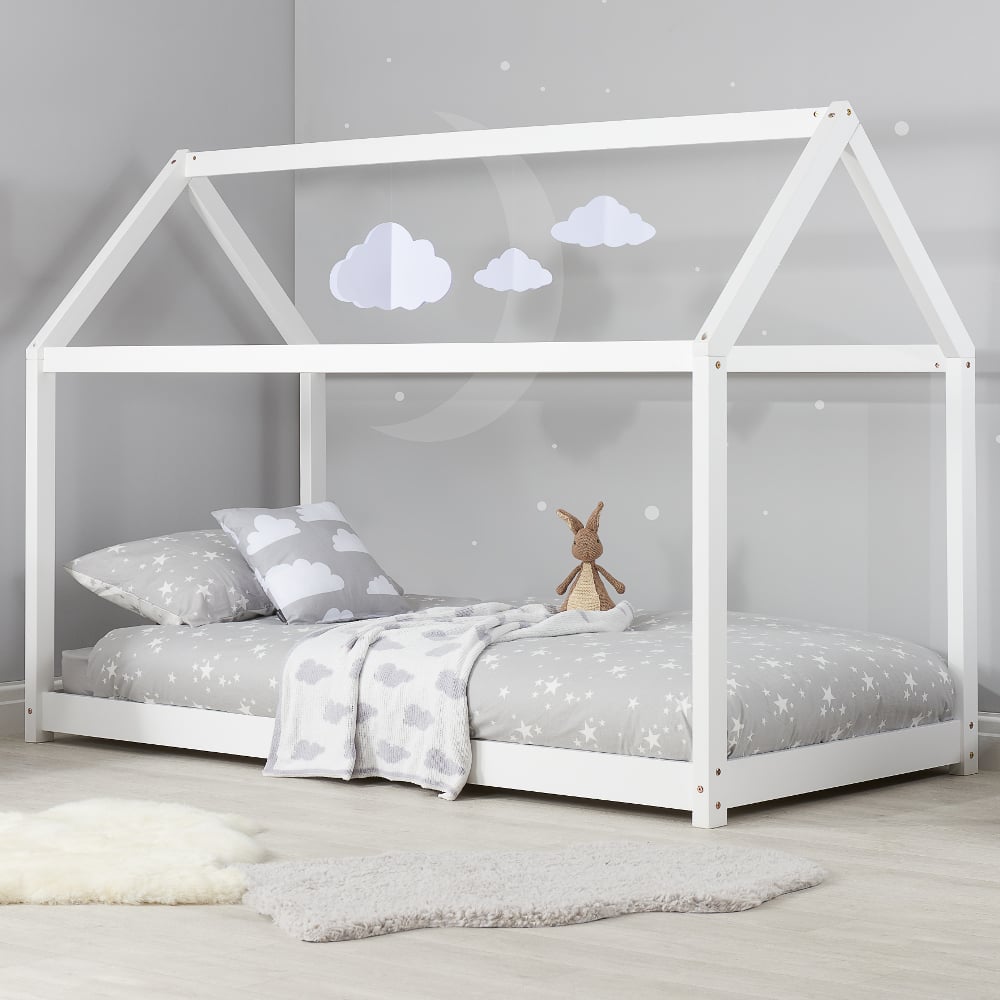 Exceptional Quality
The high quality, durable structure provides maximum safety to protect your little ones and allows everyone to get a good night's sleep. The canopy wooden design with floor-based structure grants peace of mind that your child can sleep both comfortably and securely with no risk of injury. The solid materials ensures a degree of quality that is sure to endure alongside a fashionable exterior. All protectively coated by a stunning white paint, the House White Wooden Bed is sturdily constructed that's designed with fun in mind.
---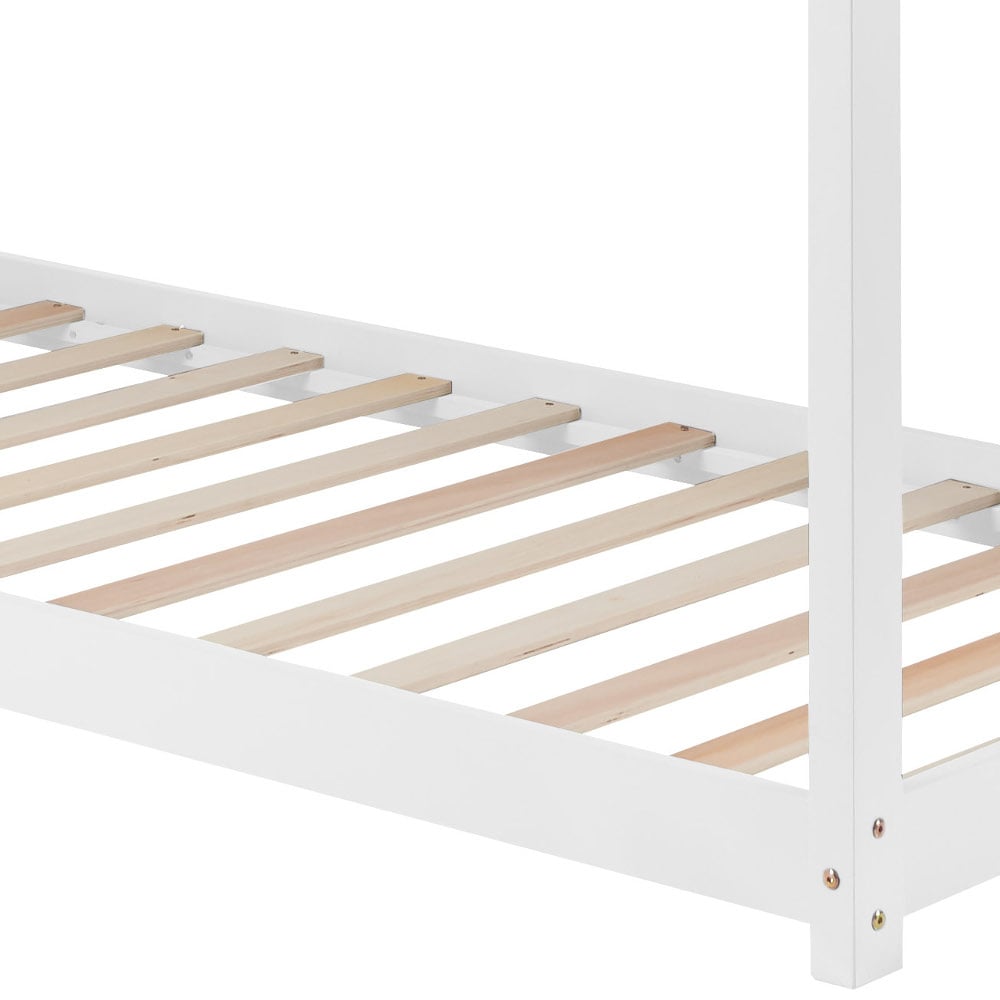 Building the Fort
Every House White Wooden Bed is delivered ready for easy self-assembling with full instructions provided to build at your own convenience. The clearly written guidelines are also available online at any time in case of misplacement of the instructions provided. The House White Wooden Bed is also available in a beautiful grey finish, accommodating to any style preference.