If you struggle with space, then the Lincoln Connect Silver Fabric Ottoman Bed is a great choice. Offering both practicality and style, this bed comes with spacious ottoman storage and soft-touch fabric upholstery that will add depth to any space. Although simplistic in design, the Lincoln Connect Bed is guaranteed to stand out.
---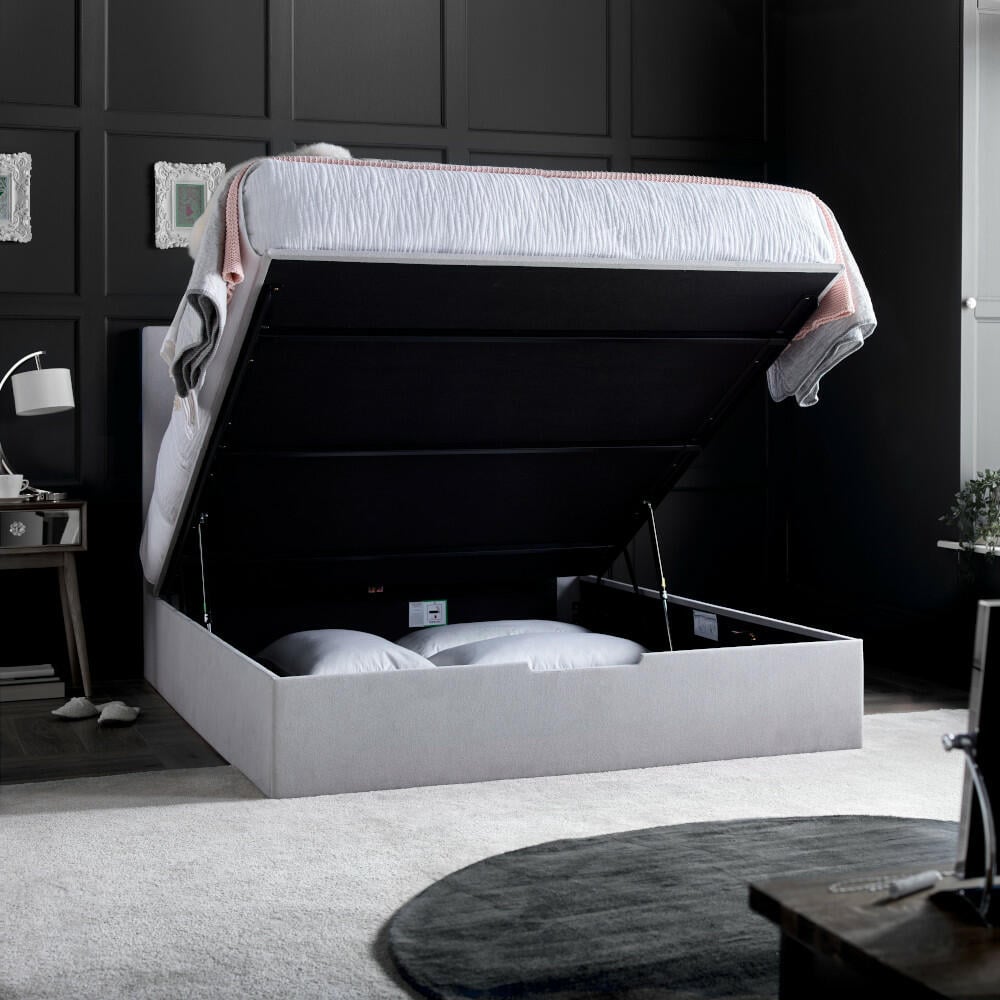 Superb Storage
The ottoman area of the Lincoln Connect Bed provides an excellent option for stowing items away in a clutter-free way. This storage offers plenty of space for you to store bedroom essentials such as blankets, bedding and more. Accessing this storage has never been easier as the bed frame of the Lincoln Connect Bed comes with a cut-out groove so you can easily lift the mattress to reveal the storage space.
---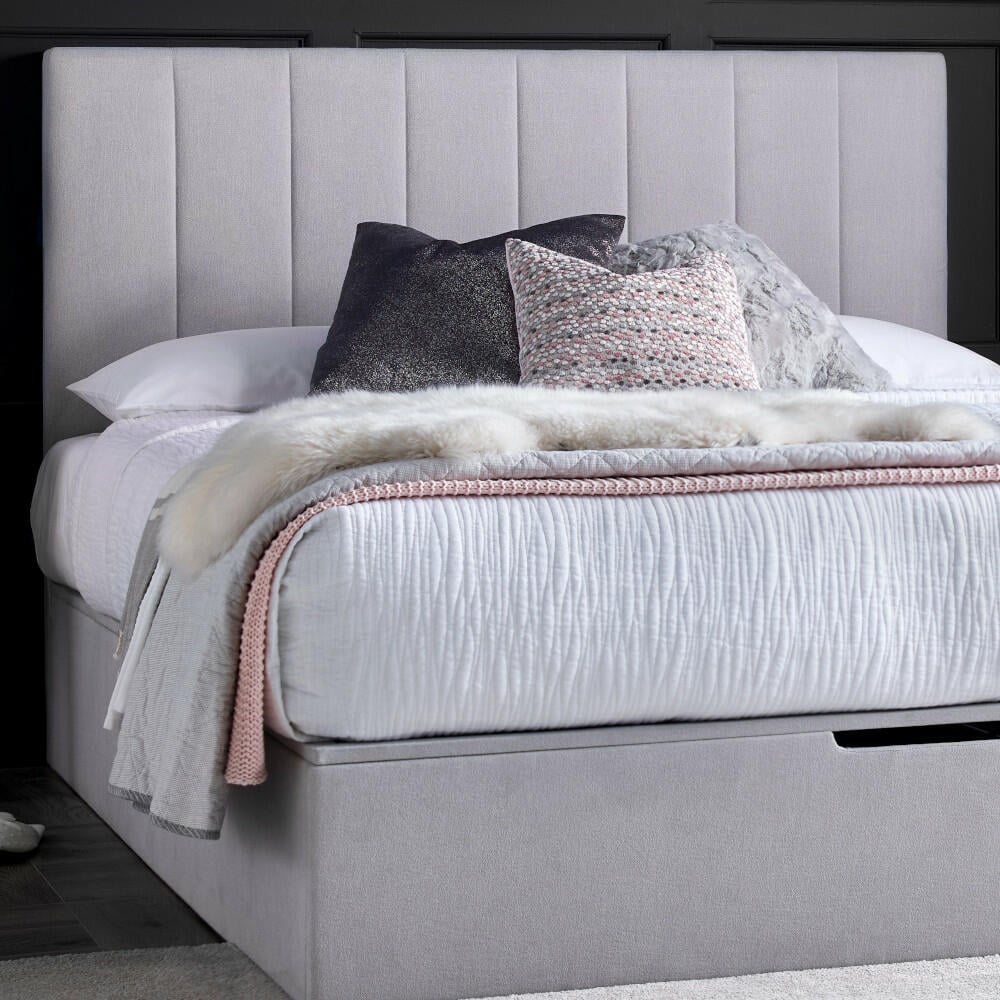 Versatile Style
Giving off a more simplistic style, the Lincoln Connect is modest yet will look great in any home. The soft silver upholstery is neutral and will complement any colour scheme and home décor. This charming exterior will also provide a layer of warmth and comfort to a space, making it a cosy place to settle after a long day.
---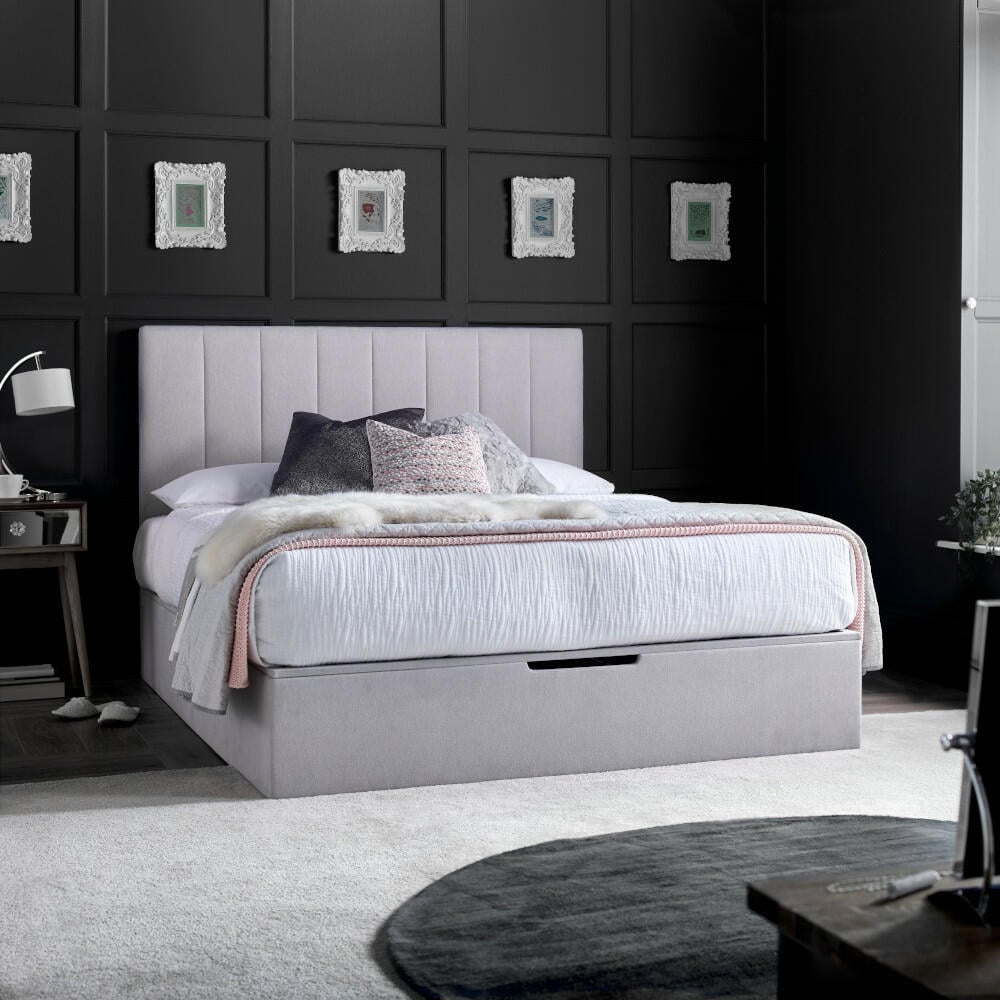 Built to Last
Manufactured with high-quality materials, the Lincoln Connect Silver Bed promises to be long-lasting and comfortable. Covered in a durable fabric, the bed frame is protected and will safely support you as you relax and sleep for future years to come. The gas piston mechanism of the ottoman storage will also allow you to use the storage area with ease, keeping the bed (and all of your belongings!) secure