Subtly stylish and amazingly practical, the Malmo Ottoman Oak offers an undeniably elegant element to any bedroom, whether it's proudly placed in the master bedroom or is utilised within a guest bedroom. An exemplary ottoman bed, the Malmo Ottoman Oak has been designed with powerful hydraulic pistons that grant easy access to the spacious, hidden section beneath the strong and durable sprung slatted base.
---
Simple yet Sublime
Finished in a pure and natural oak, the Malmo Ottoman Oak is exceedingly good at adapting to essentially any home. Though its design seems rather simple, what with its slatted headboard and extremely low foot end, the Malmo Ottoman Oak used this to its advantage as it can easily assimilate to essentially any style of décor. For the sake of practicality the Malmo Ottoman Oak serves as an excellent choice, thanks in no small part to the ample storage space it offers.
---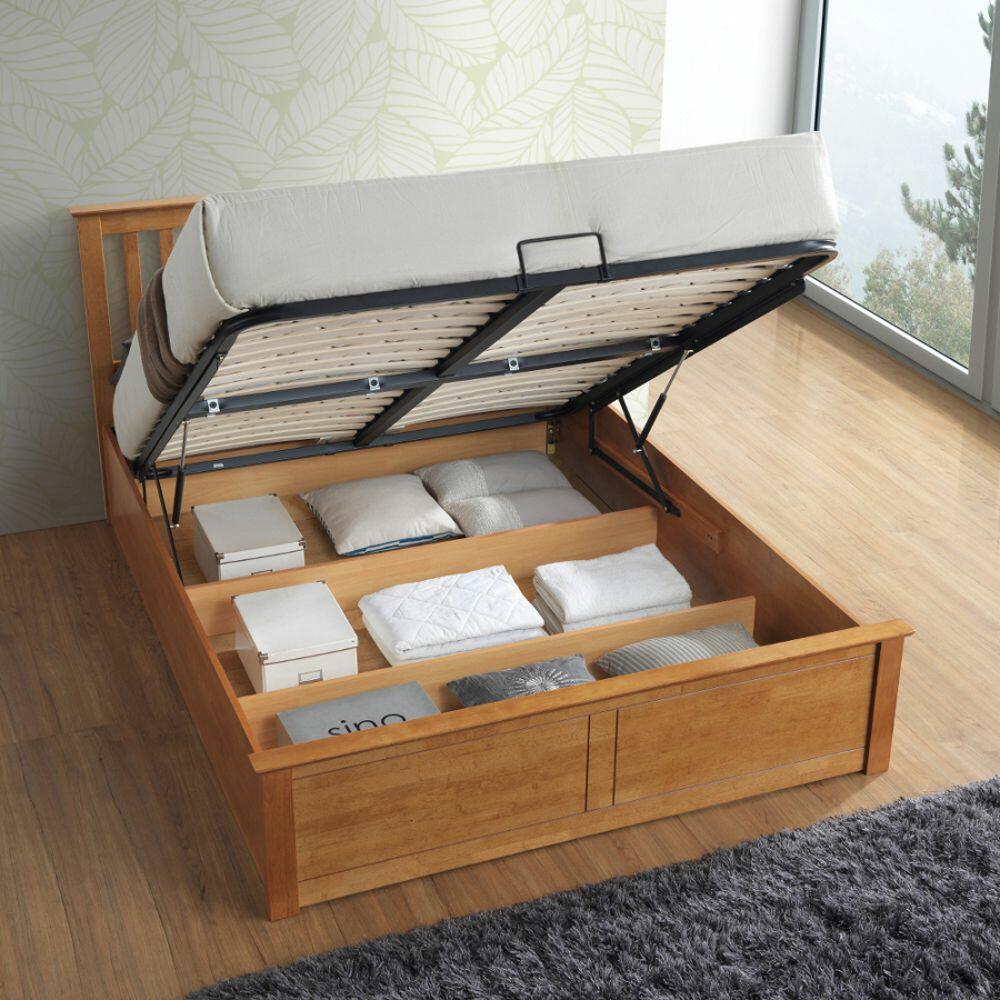 Separate & Distinct
Easily accessed thanks to a metal handle at the foot end of the base, the ottoman storage space of the Malmo Ottoman Oak is both widely spacious and conveniently separated into three sections. Thanks to this design, the Malmo Ottoman Oak can safely and securely store the likes of apparel, shoes, books and bedding in distinctly assigned sections that will remain dust free due to the ventilated nature of the sprung slat base. Adding an extra element of convenience are the gas powered pistons, which helps to make the process of opening, closing and keeping the ottoman section accessible completely stress free.
---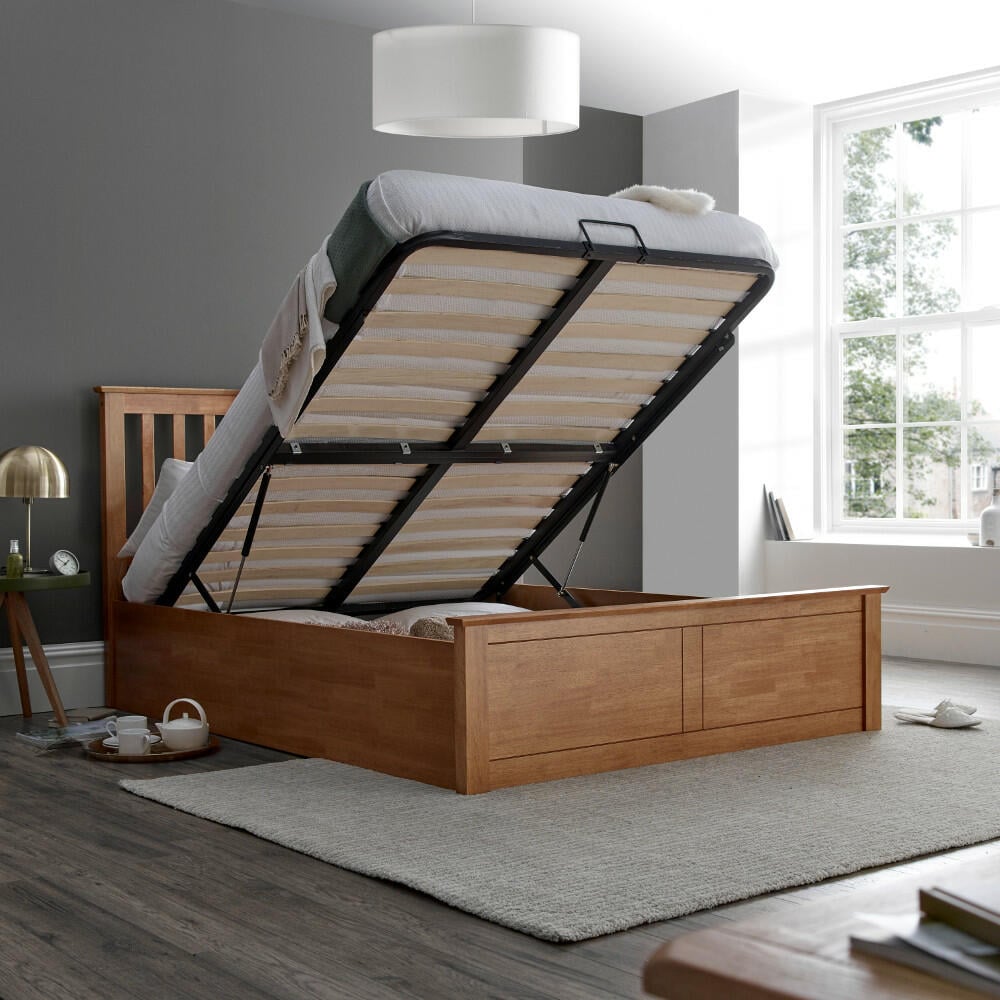 Quickly Obtained Quality
Adhering to an innovative design and crafted with a host of high quality materials, the Malmo Ottoman Oak has been designed to be durable for many years. Utilising a solid foundation and a mattress support frame being made from metal, the Malmo Ottoman Oak is sure to be a strong piece of furniture, even if it does arrive in a flat pack format. Fortunately, the Malmo Ottoman Oak comes partnered with easy to follow and comprehensive instructions, making the assembly process rather simple.