The Mission Grey Wooden Storage Bed is an authentic pine bed frame with additional storage features, showcasing an elegant grey painted finish for a highly modern and timeless effect. Ideal for young adults, the Mission Grey Wooden Storage Bed combines high quality materials with enduring trends to ensure a long life.
---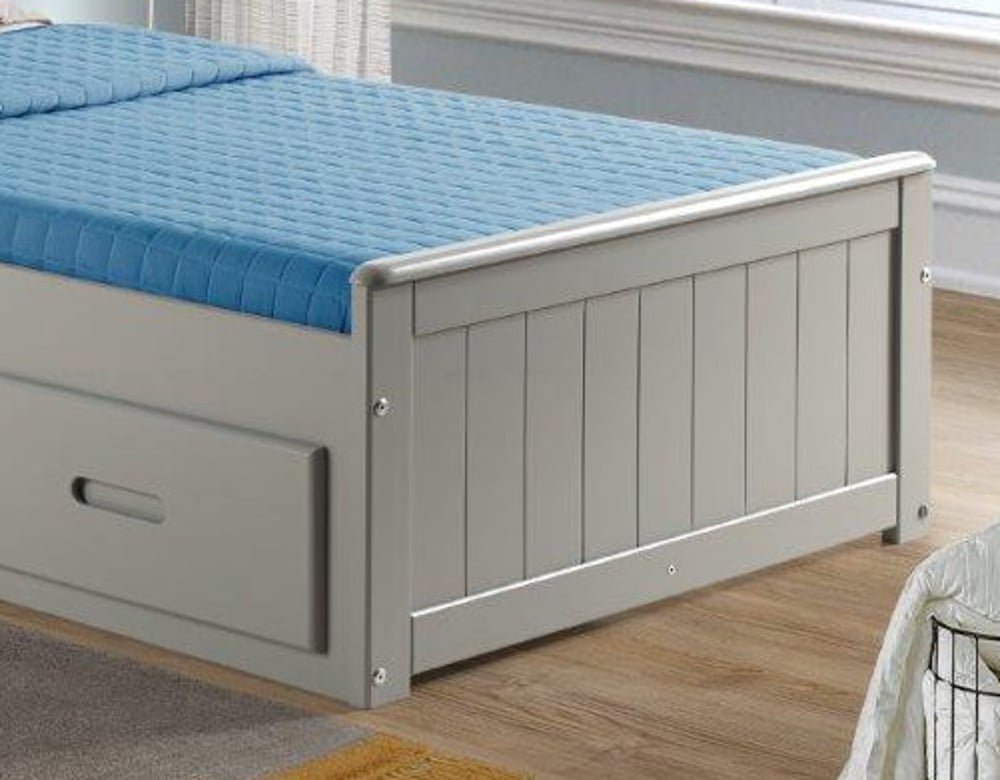 Neutral and Modern
Finished with a warm grey lacquer, the Mission Wooden Storage Bed is designed as a highly flexible and convenient bed, suitable for all ages and colour decor. The Mission Grey Bed features a modern structure with a trendy slatted headboard and wooden detailing to the drawers and footboard. Perfect for conserving space, the Mission Grey Wooden Bed has a well-kept secret of underbed storage which is fully discrete for a seamless bedroom aesthetic.
---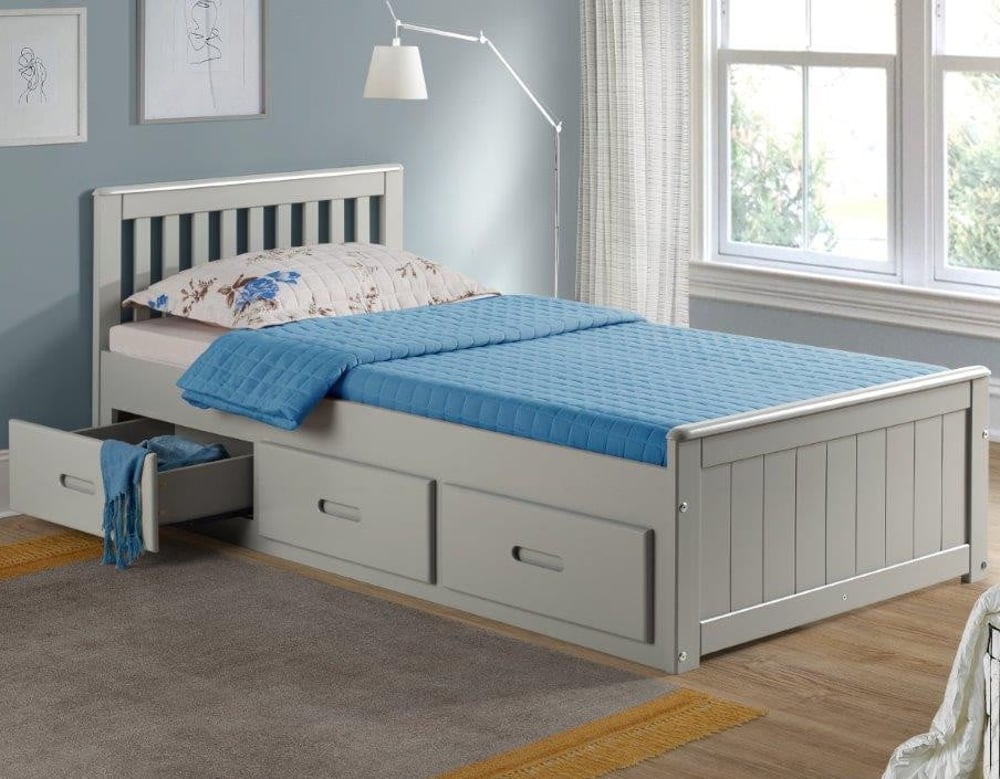 Incredible Comfort
Whoever uses the Mission Grey Storage Bed is sure to have a brilliant night's sleep, due to the high-quality base which offers the perfect mattress support. The Mission Wooden Bed boasts a wooden slatted base crafted from authentic pine wood, providing exceptional comfort and a prolonged mattress life through the promotion of air circulation and flow, assisting to keep you and your mattress cool and dry throughout the night. Please note: This bedframe is not suitable for children under the age of 4
---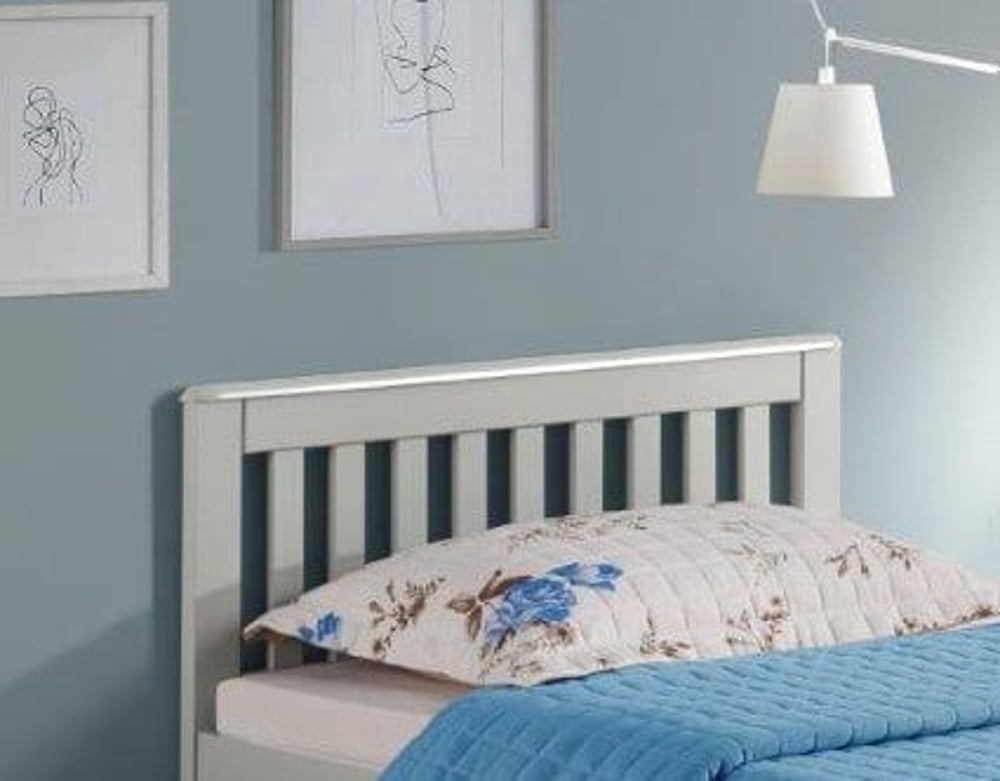 Secret Storage
The Mission Grey Wooden Bed conceals copious amounts of storage space, designed to offer the perfect home for your bedroom essentials. Organisation is encouraged thanks to the three storage drawers which can be assembled on the left or right hand side of the bed, the opposite side of the drawers is open. The Mission Wooden Storage Bed and the individually crafted storage drawers are made from high-quality pine wood, for long-lasting durability and reliability.