The Mission Waxed Pine Wooden Bed combines a wonderful sleeping area with spacious storage. Sit back and enjoy the incredible comfort that the Mission Waxed Pine Bed offers whilst appreciating a tidy bedroom, this bed encourages it! If clutter is weighing you down or you're simply longing for a beautiful and natural-looking bed, the Mission Waxed Pine Bed is the one for you.
---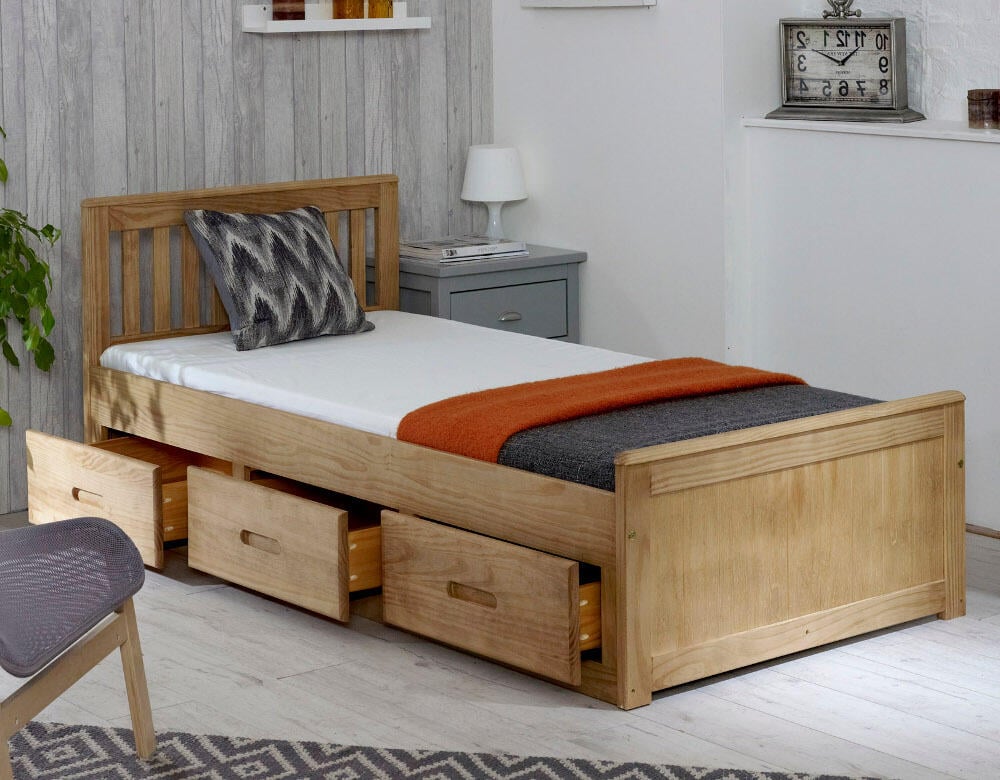 Spacious Integrated Storage
The Mission Pine Wooden Bed offers a generous amount of integrated storage, so it will work brilliantly in any double or master bedroom that would benefit from some extra floor space. Improve your sleep knowing that clutter can be hidden away in a matter of seconds. The Mission Storage Bed is is available in three different sizes, so you're certain to find one that's perfect for your bedroom.
---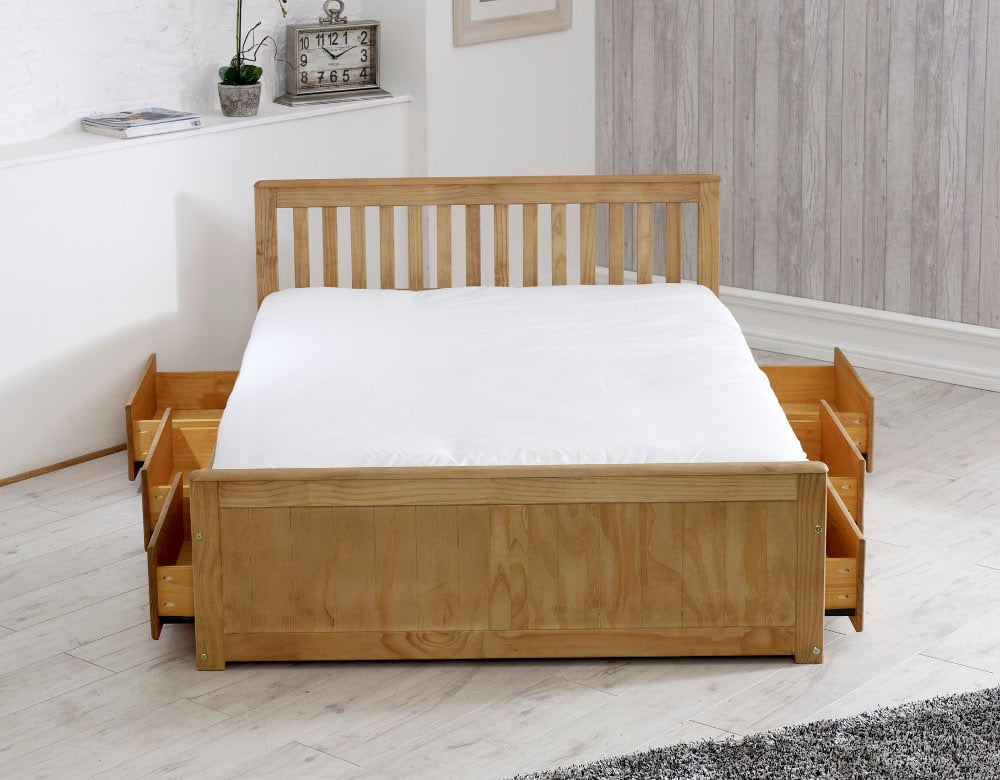 Sleek Waxed Pine Finish
Constructed from premium quality pine components, the Mission Storage Bed is of exceptional quality and will undoubtedly serve you well for countless years to come. The waxed pine finish accentuates the gorgeous shaker design, with the slatted wooden headboard adding a wonderful splash of sophistication. The grooved panels in the footboard are crafted from plywood. Please note: This bed frame is not suitable for children under the age of 4
---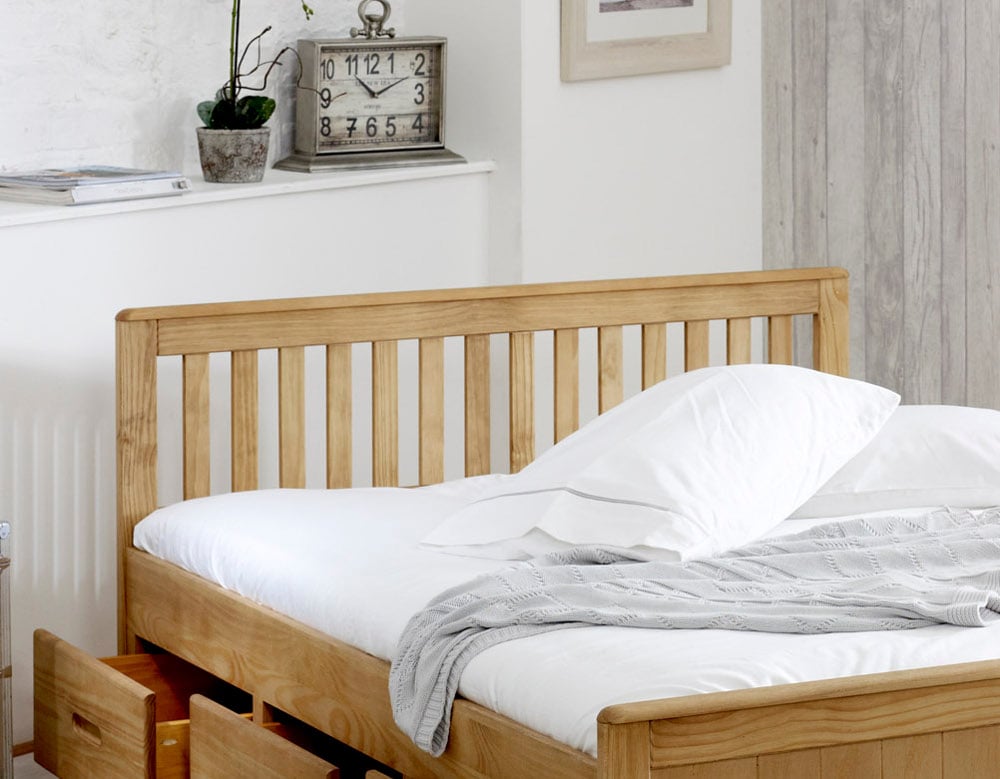 Gorgeous Pine Design
Underneath the bed are six pine drawers on the small double and double beds, three either side of the bed base. The single frame offers three drawers down one side; you can choose to assemble the drawers on either side of the bed. Open space at the opposite side of the drawers on the single bed frame. The drawers have been perfectly designed so the handles are positioned inwards rather than outwards, meaning there's no need to worry about banging calves as you get in and out of bed! Base of the drawers is made of plywood. The Mission Waxed Pine Bed is supplied flat packed for ease of delivery, with helpful instructions provided to ensure a quick and easy assembly.