Providing children's bedrooms with both style and substance, the Orion Bunk Bed Oak is comprised of two separate sleeping areas along with an array of different distinct areas for a multitude of storage requirements. The Orion Bunk Bed Oak acts as a fun sleeping space for kids and a fantastic means of keeping the room clean and tidy for parents.
---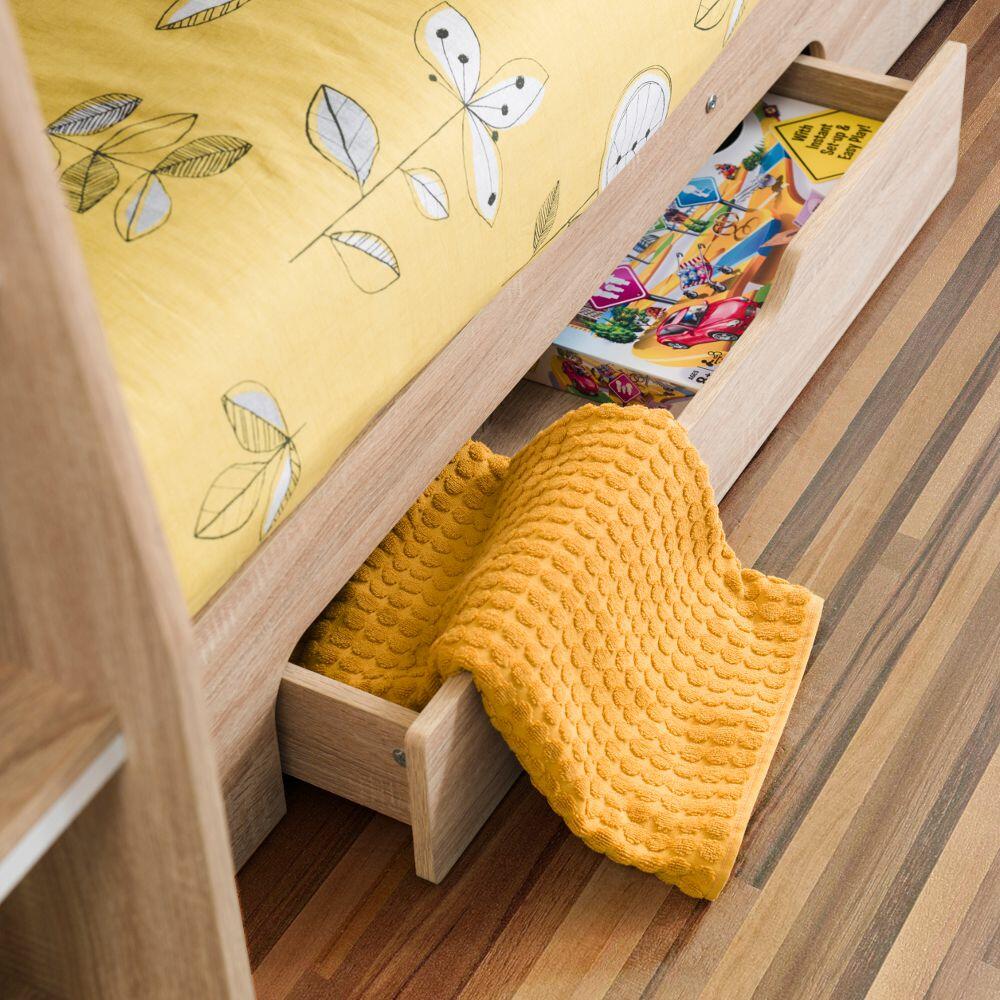 Clutter Free Storage
Thanks to its innovative design, the Orion Bunk Bed Oak features a wealth of shelf space on both the top and the bottom bunks. These areas are ideal for essentially anything a kid could want or need near them in bed, ranging from the likes of toys and books. The bottom bunk also features a discrete draw, the likes of which can comfortably host anything from clothing to spare bedding.
---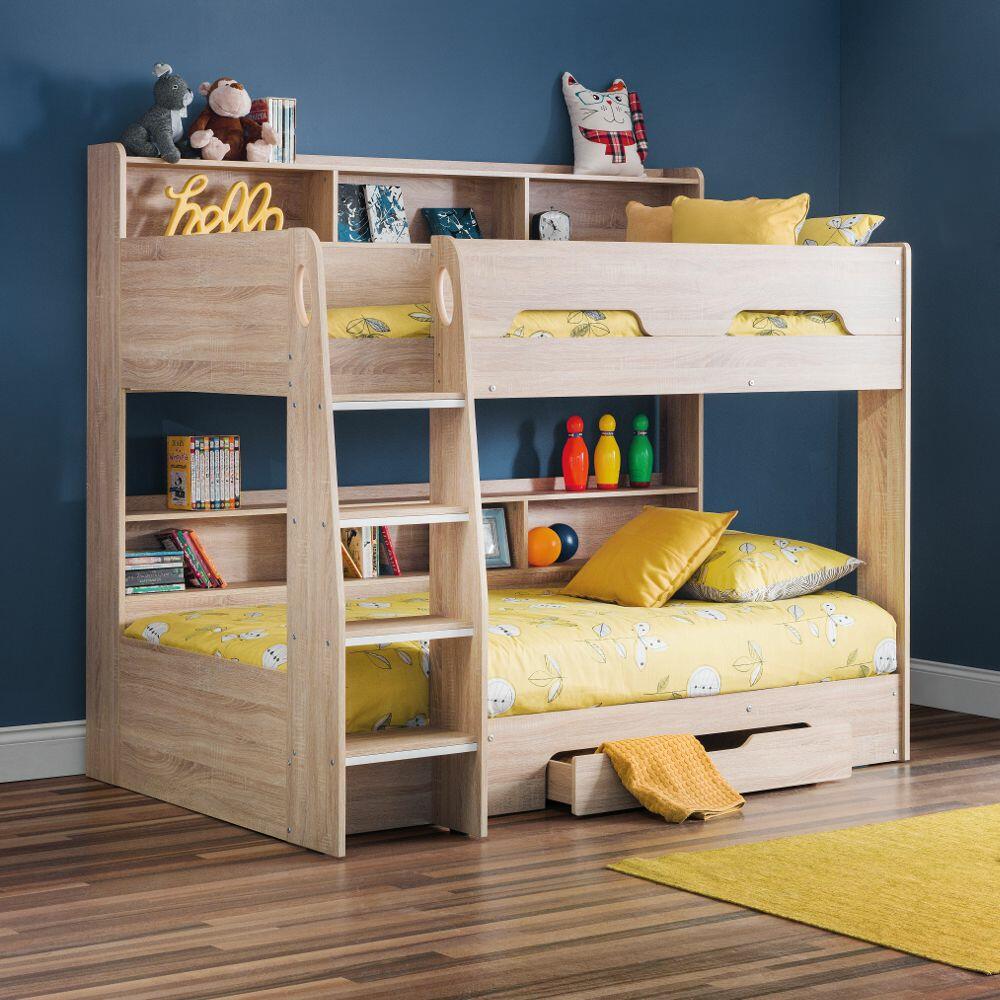 Spacious & Safe
Adhering to a design that puts a sole focus on safety whilst still providing plenty of space for children to comfortably sleep, the Orion Bunk Bed Grey features barriers and a lip for the top bunk as well as solid slatted bases for both bunks that make each sleeping space incredibly durable. Also sporting a sturdy ladder, accessing the top bunk is easy, even in the dark, thanks to the glow-in-the-dark markers embedded in each step.
---
Naturally Stylish
Finished in an oak veneer and sporting a natural aesthetic, the Orion Bunk Bed Oak is crafted from particleboard. The exemplary quality of the materials and the frame is clear to see, thanks to its natural oak finish. It's also incredibly easy to construct from its flat pack format too, thanks to the comprehensive instructions that come partnered with it.
---