Say hello to the Happy Beds Saturn Grey Bunk Bed - a beautifully unique bed with grey fabric upholstery and a modern design. The Saturn Grey Fabric Bunk Bed features a beautiful buttoning effect, a supportive sprung slatted base, and a design based on safety. Its combination of functionality, aesthetics, and comfort is likely to cause a bit of jealousy at sleepovers.
---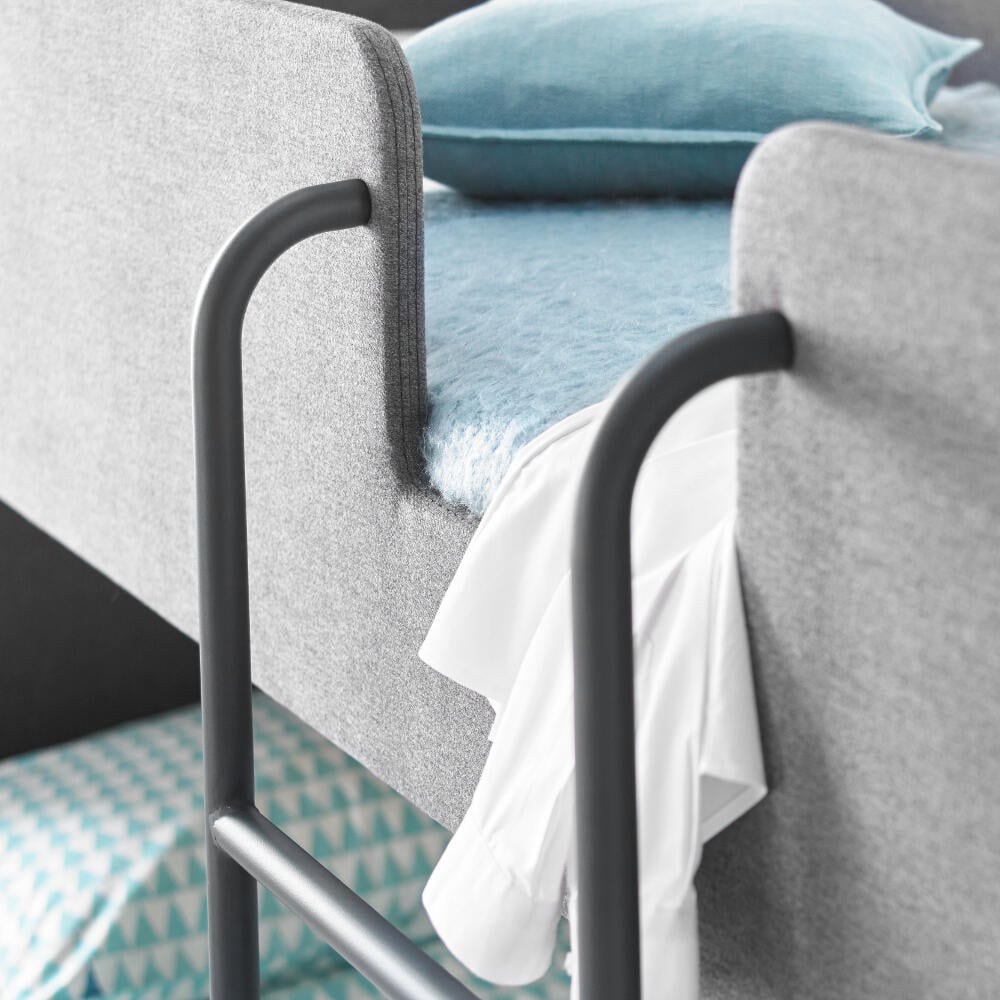 Safety and Comfort Focused
Reaching the upper bunk of the Saturn Grey Fabric Bunk Bed is easy and safe due to the simple three-rung ladder attached to the front of the frame. This top bunk is ideal for children over the age of six, and is a safe space to sleep due to the lipped top bunk which ensures the sleeper stays in bed during the night. The fabric upholstery of the bed also ensures that all edges are soft and comfortable for your little ones or teens.
---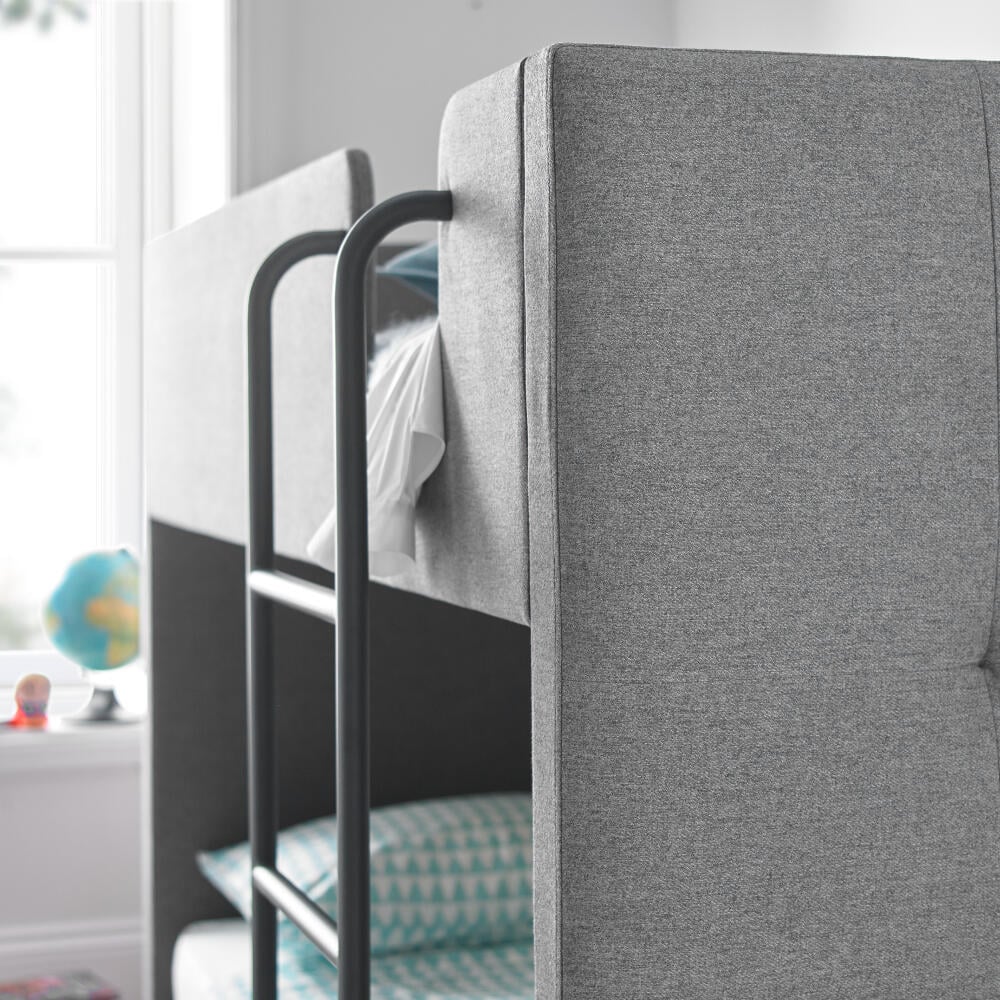 Fabric Upholstery and Design Versatility
The Saturn Grey Fabric Bunk Bed is a perfect kids bedroom piece for many reasons, including its style, versatility, and space-saving quality. After all, why have two beds side by side when you can have a bunk bed that takes up half the space? The grey colour of the fabric ensures that the Saturn Grey Fabric Bunk Bed goes with a majority of decor styles meaning it's ideal for children who like to switch up their bedroom colour palettes through the years. Each end of the bed has four-button effect too, which adds that extra bit of undeniable style.
---
Sturdy and Sublime
Both the top and bottom bunks feature sprung slatted bases, which provide the sleeper with ample amounts of both of support and comfort. Sprung slats grant the mattresses a little bit of breathing space, helping them stay fresh and dry, and also accommodates an additional element of 'bounce', in lieu of the mattress simply remaining static and stuck to the base. This mattress care helps them live longer as a result!