Are you caught up in the ultimate bedroom battle between aesthetics and storage? Don't worry; you don't have to choose! We created the Hannover Black Velvet Ottoman Bed just for you! You can now have both, as the mattress base lifts effortlessly to uncover this bed's secret storage space. However, the beauty of the Hannover Ottoman isn't just in its storage capabilities - it's also in its striking design and soft velvet finish. This bed is perfect for any bedroom, but, due to its storage innovation, it is particularly excellent for smaller rooms!
---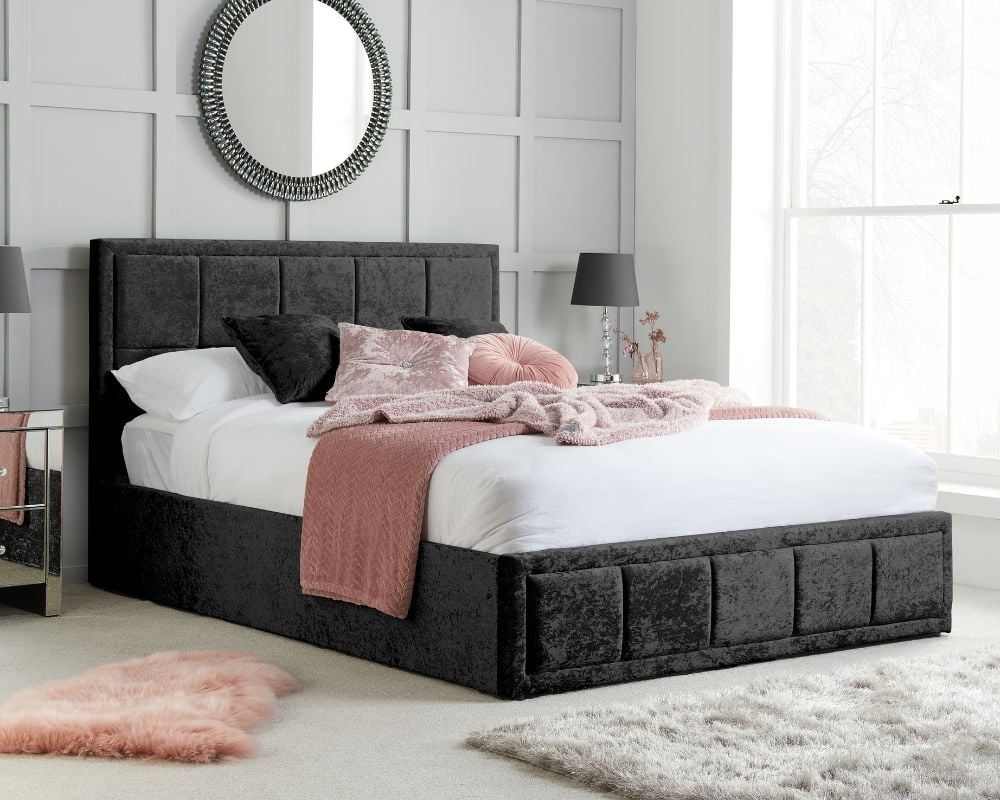 Modern and Minimal Design
Despite endless characteristics and storage qualities, the Hannover Black Velvet Ottoman Storage Bed simply does not compromise an equally as impressive exterior. With a highly modern yet simple design boasting luxurious black velvet fabric, the Hannover Velvet Fabric Ottoman Bed remains highly flexible and is sure to add a bold statement of pure class to any bedroom interior. Cushioned headboard and padded detailing add a unique character with contemporary undertones, featuring a sublime reflective nature to the luxury velvet upholstery for added flair.
---
Spacious Storage and Highly Durable
With endless style and storage to spare, the Hannover Black Velvet Fabric Bed makes no compromise when it comes to the quality of construction – with highly durable materials and sturdy structural design. The mattress sits atop a sprung slatted base, which is supported by gas pistons to allow for an easy and smooth lift – you don't need to exert yourself when accessing your belongings. The sprung slats are a firm sleep foundation, helping to extend the lifetime of the mattress and adding natural bounce to accommodate all sleepers with blissful comfort. Your storage space is also wonderfully ventilated and sitting atop a protective bottom base, meaning everything will stay fresh and dust-free!
---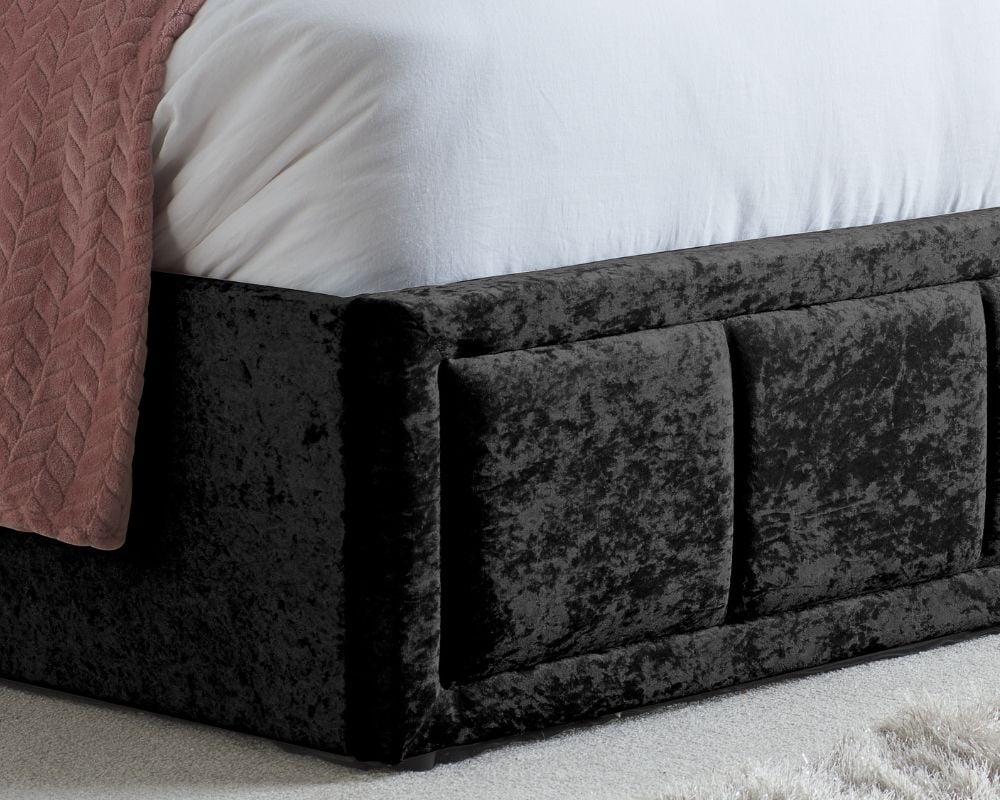 Easy to Store. Easy to Setup
The Hannover Black Velvet Fabric Ottoman Storage Bed boasts copious amounts of storage space, perfect for discrete organisation of larger items such a bedding or bedroom accessories. The gas piston-powered storage solution combines sleeping with storage in a space-expanding structure designed to make the most of your bedroom floor space. Every Hannover Black Velvet Fabric Ottoman Storage Bed is delivered flat-packed for easy self-assembly with full instructions included to support you throughout the process. The maximum weight load for the Hannover Ottoman frame is 200 kg.