Pegasus Grey and White Wooden High Sleeper
RRP From
£1,279.99
Now From
£599.99
53 Reviews
RRP From
£1,279.99
Now From
£599.99
Sizeable Desk Area
The integrated desk space is perfect for studying, reading, creative activities and even eating!
Extremely Functional
With ample storage space and an added desk, the Pegasus High Sleeper has all the functionality of a bedroom in just one compact space!
Built in accordance with British Safety Regulations
The Pegasus High Sleeper is suitable for children aged 6 and over
Rigid Design
Irreversible and unmodifiable, the Pegasus can't be changed from its original structure for added safety
Reasons to Buy
Modern storage kids high sleeper with multiple storage options

Practical pull-out wardrobe with drawer

Spacious desk area ideal for studying or creative projects

Contemporary design with a stylish charcoal grey and white colour scheme

Steps that also serve as cupboard storage spaces

Raised safety sides and sturdy steps

Solid slatted base for support and comfort

Ideally sized for kid's bedrooms

The ladder is fixed onto the right, the desk is fixed onto the left hand side of the bed

Arrives with easy to follow assembly instructions
Description
Crafted with innovative design, the Pegasus Grey and White serves not just as an excellent sleeping area but a means of making the most of a snug space. Complete with several impressive storage spaces, ranging from compact drawers to large wardrobe sections, the Pegasus Grey and White also provides a brilliant work space for any kid's room.
---
Supreme storage capacities
Along with a discrete wardrobe, one built into the very frame of the bed, the Pegasus Grey and White features a sizable drawer, three modest sized drawers, three shelf areas and even five individual cupboard areas embedded within the steps to the sleeping area. These enrichments, along with the compact desk space, makes the Pegasus Grey and White both practical and stylish.
---
Essential safety measures
Those climbing the Pegasus Grey and White will find easy to navigate lips on each end of the stairs, as well as sturdy and secure barriers around the sleeping area itself. Combined with the high quality materials used, which make the bed extremely durable, the sleeping area has been designed with a solid slatted base for additional stability and support.
---
Simply stylish
Clad in a beautiful scheme of charcoal grey with white highlights, the Pegasus Grey and White not only serves as a charming sleeping station for children but as a contemporary enough option for teens. Aesthetically appealing as it may be, it's not just the younger members of the family who'll adore the Pegasus Grey and White, as parents will surely appreciate the simple construction process, made all the more simple with the included comprehensive instructions.
---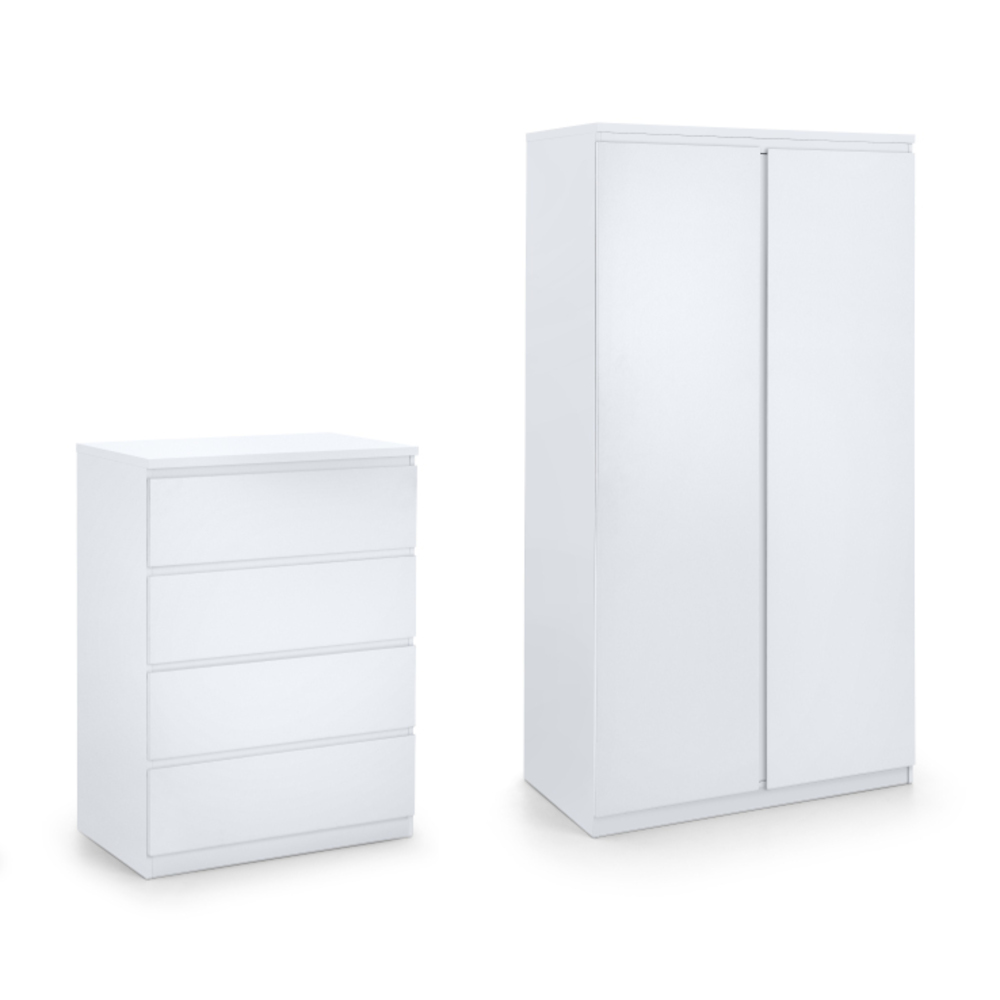 Matching Wooden Furniture Collection
As part of our eclectic kids collection, this particular bed can be perfectly partnered with one or more of the additional pieces of essential bedroom furniture, including the spacious Jupiter 4 Drawer Chest and the accommodating Jupiter 2 Door Wardrobe.

3ft Single Bed Frame:
C - Length: 196.5 cm
D - Width Including Ladder: 119 cm
B - Width Excluding Ladder: 96 cm
A - Height: 178 cm

Weight: 188.2 kg



E - Desk Height: 74 cm
F - Bookcase Width: 38.2 cm
F - Drawer Width: 38.2 cm
G - Distance between Drawers and Wardrobe: 62.9 cm
H - Wardrobe Height: 137.9 cm
I - Wardrobe Width: 49.6 cm

Wardrobe Depth: 67 cm
J - Ladder Width: 37.6 cm
K - Distance between Ladder Steps: 27.4 cm
L - Distance from Floor to Top of Ladder: 153 cm
Mattress Size: 90 x 190 cm
Recommended Mattress Height: 18 cm


All measurements are approximates.
Assembly Manuals
To make things that little bit easier, you can find comprehensive instructions for your chosen product within this section. In case you need any more help or assistance, please don't hesitate to get in touch.
More from this collection