Never worry about space again with the Pegasus Grey Wooden High Sleeper. Comfort and practicality are all rolled into one with this piece, providing your child with somewhere snug to sleep whilst having extra space for all their belongings. It really does have all the functionality of a bedroom in just one compact space!
---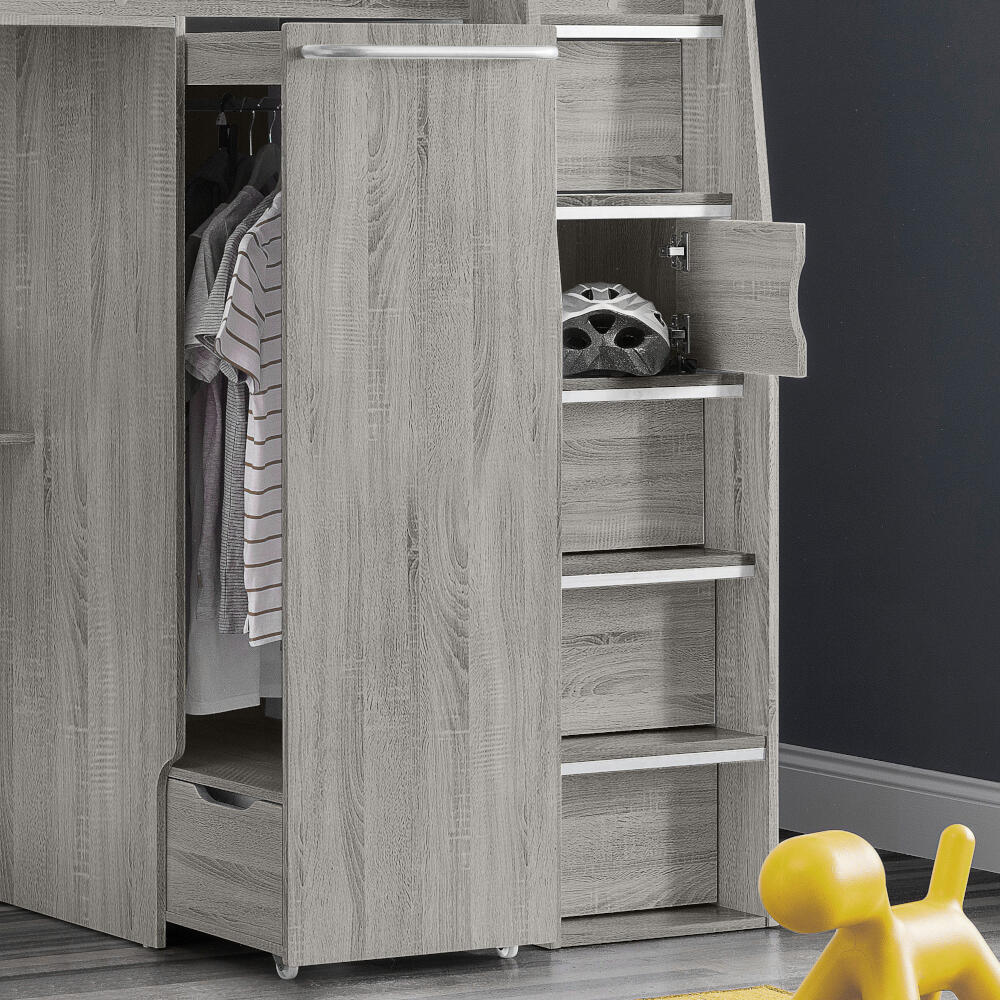 Superior Storage Solutions
Unlike traditional bunk beds, the Pegasus Grey Oak Wooden High Sleeper comes with an abundance of storage built into the frame of the bed, perfect for those who lack any extra space. Featuring a pull-out wardrobe with an internal drawer, 3 spacious external drawers, 3 shelves, and even five discrete cupboards embedded into the ladder steps, you'll be spoilt for choice. There's room for clothes, shoes, accessories, toys, and more! Plus, with the bonus of a spacious desk integrated into the frame, your child will be able to study or get creative in the comfort of their own bedroom.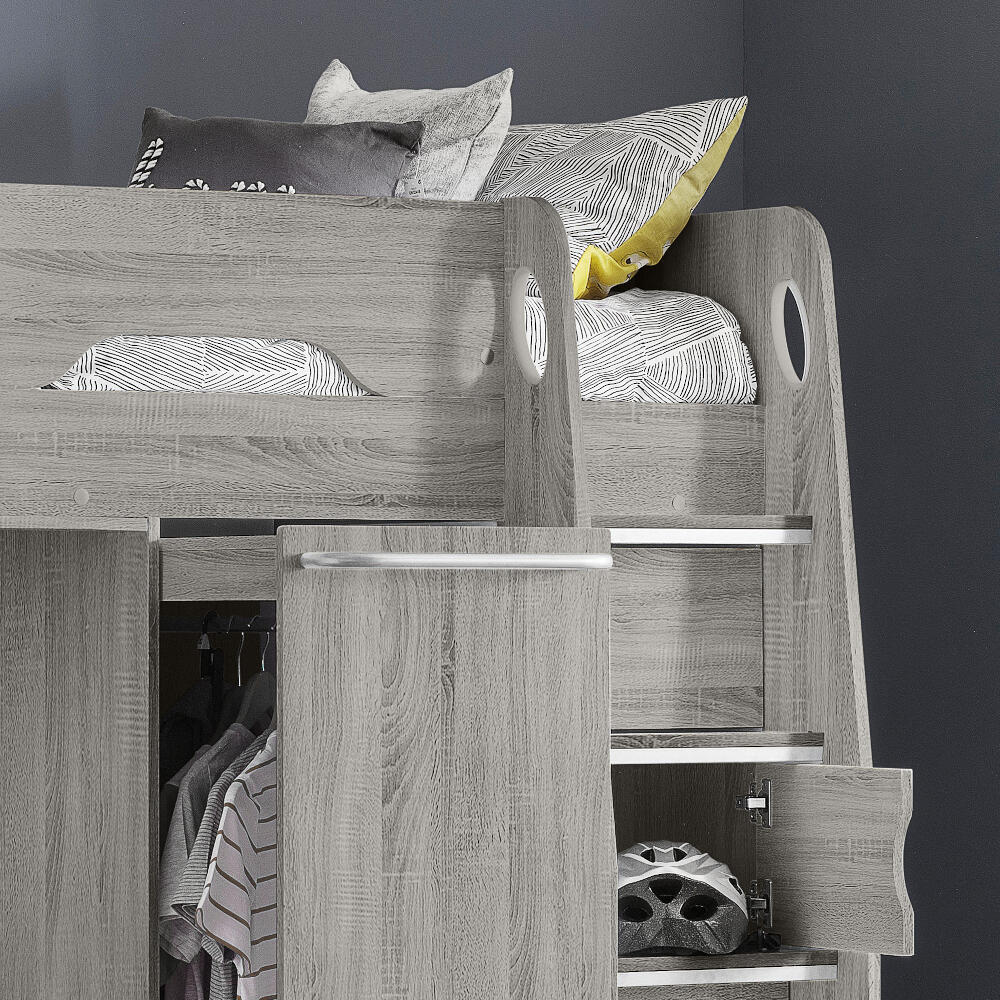 Built For Safe Sleeping
With so many different components of the Pegasus Oak Wooden High Sleeper, and with it being such a large frame, keeping your child safe is our number one priority. That's why only the best (and sturdiest) materials are used to create this bed. Made from wooden particleboard, each component fits perfectly in the frame creating a bed that is steady and strong. The Pegasus Grey Wooden High Sleeper promises to hold your child's weight easily, alongside all of your child's belongings. Sleep easy knowing your child is in safe hands.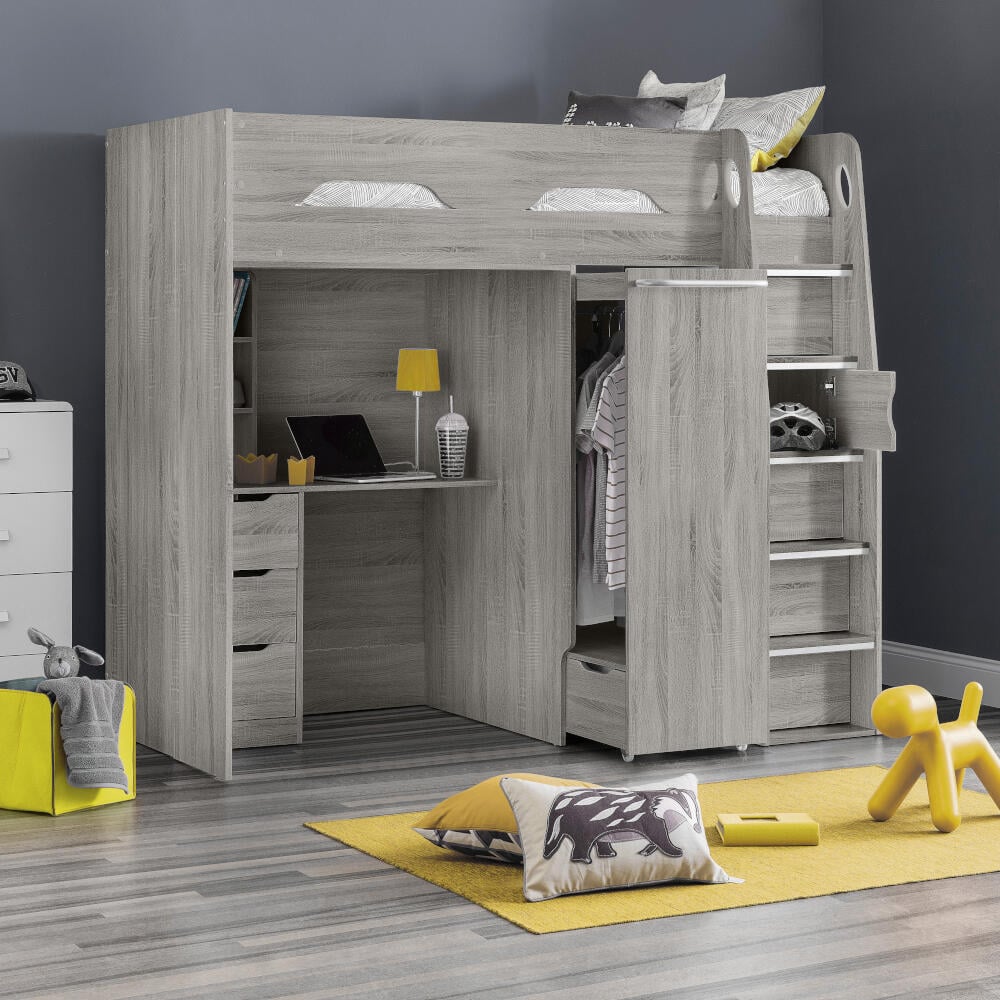 The Ultimate Bedroom Set-Up
Striking, practical, and compact. That's what makes the Pegasus Grey Oak Wooden High Sleeper stand out. The integrated desk encourages productivity and a cosy place to work, whilst the storage space promotes organisation. Perfect for those with less floor space, the Pegasus Grey Oak High Sleeper has all the uses of a bedroom, tied up into one high sleeper space.