What Is A Cardboard Bed?
A cardboard bed is pretty self-explanatory. It's simply a bed frame made out of recycled cardboard. If done properly, it can mimic some of the support of a mattress for free. By following our instructions, you can take a few pieces of cardboard and put them together to support a person sleeping.
A cardboard bed matches flexibility with sustainability while attempting to solve some of the most acute sleeping problems. It can't replace a bed or a mattress, but, for some, it can be a solution to getting a better night's sleep. Discover how to make a cardboard bed below.
Why Build A Cardboard Bed?
Around 12.5 million tonnes of paper and cardboard are used throughout the UK each year. With the UK's current recycling rate at 45%, around 7 million tonnes of paper and cardboard is sent to landfill! That's a lot of cardboard being wasted that could be recycled into something useful. If you're wondering what you could do with your cardboard waste, then our guide will provide a great option that will put your cardboard waste to good use!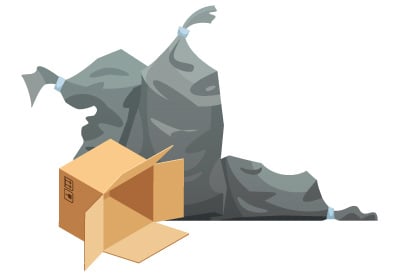 13,000
Pieces of cardboard waste per year for each household.
320,000
People are living without a bed or a shelter.
10sq. metres
Of cardboard are needed to build a cardboard bed.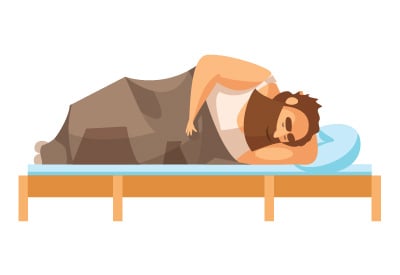 Helping 1 Person
get a better night's sleep.
Who Will Benefit?
The aim is to help rough sleepers; those without a bed or proper shelter and help to prevent them from sleeping on the cold, hard and wet ground. The approximate figure of people recorded as homeless in the UK is an astonishing 320,000. That is over a quarter of a million people without a proper place to sleep. Donating cardboard beds will offer them a more comfortable alternative to the ground.
How can I get Involved?
Use any spare cardboard that you can find to build as many cardboard beds as possible! Even better, why not set up a workshop that can be done in schools, clubs or even University societies. If possible, get in contact with a homeless shelter or charity directly.
Download our instruction manual below. You only need cardboard, a ruler/tape measure, a pencil and a sharp knife. No glue or tape is needed.
Download Now
What Should I Do With My Cardboard Bed?
Get in contact with homeless charities or shelters, they can take your finished cardboard beds and help put them to good use. Make sure you let them know it's completely free!
Looking to Recycle your old Mattress?
If you've been inspired by Cardboard Beds, check out our blog posts for some fantastic ideas on how to recycle your old mattress.
What to do with old mattresses?
A list of suggestions for you to get rid of, or make use of your old mattress.
Read more
Mattress Recycling Tool
Where and how to dispose of your mattress. Enter your postcode to find out.
Find out now