The most easily accessible inclusion of the Fusion range, the Fusion Lite puts a focus on the essentials, providing a great night's sleep by utilising a tasteful amount of materials. The design of the Fusion Lite features both recon foam and memory foam, granting the mattress a fairly firm yet rather comfortable feel.
---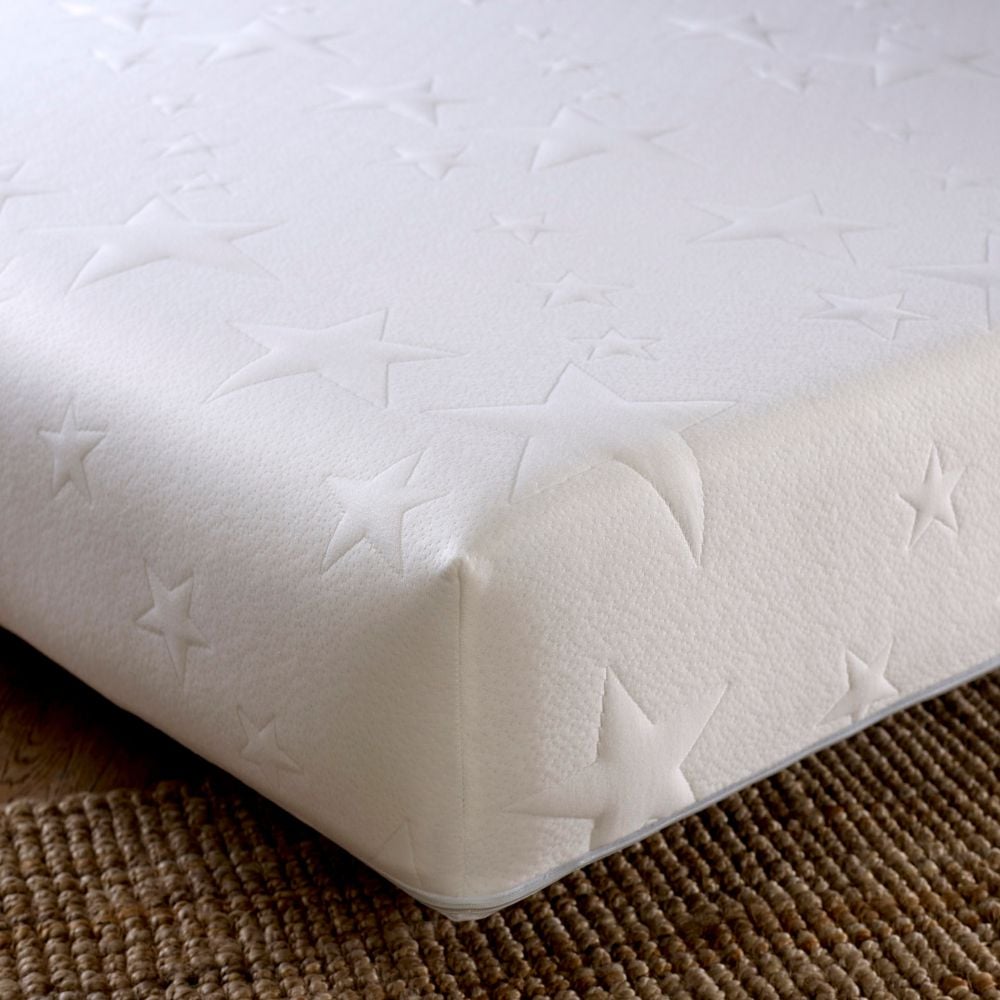 Keeping things simple
The Fusion Lite has been crafted with an eye for detail and an emphasis on what's vital, with a comfortable recon foam base and an extra section of memory foam adorning the top. The ratios are 130mm of recon and 10mm of memory foam, providing the brilliant support of the recon foam as well as offering an element of the comfort supplied with memory foam.
---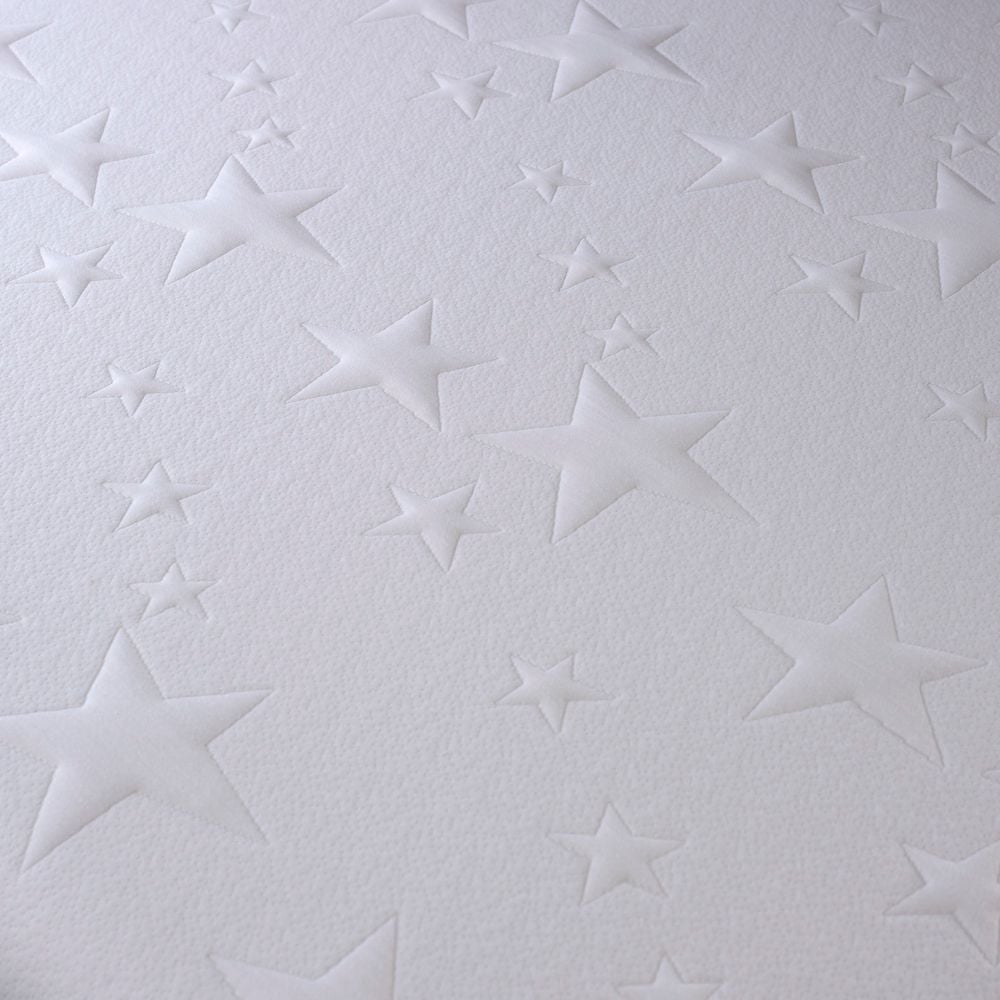 Wonderful for all ages
Complete with a cover sporting a charming star pattern, the Fusion Lite makes cleaning a simple feat. This novel pattern and easy accessibility means it could serve as a brilliant mattress for a child, especially as its depth of 15cm means that it could snuggly fit onto even a top bunk bed.
---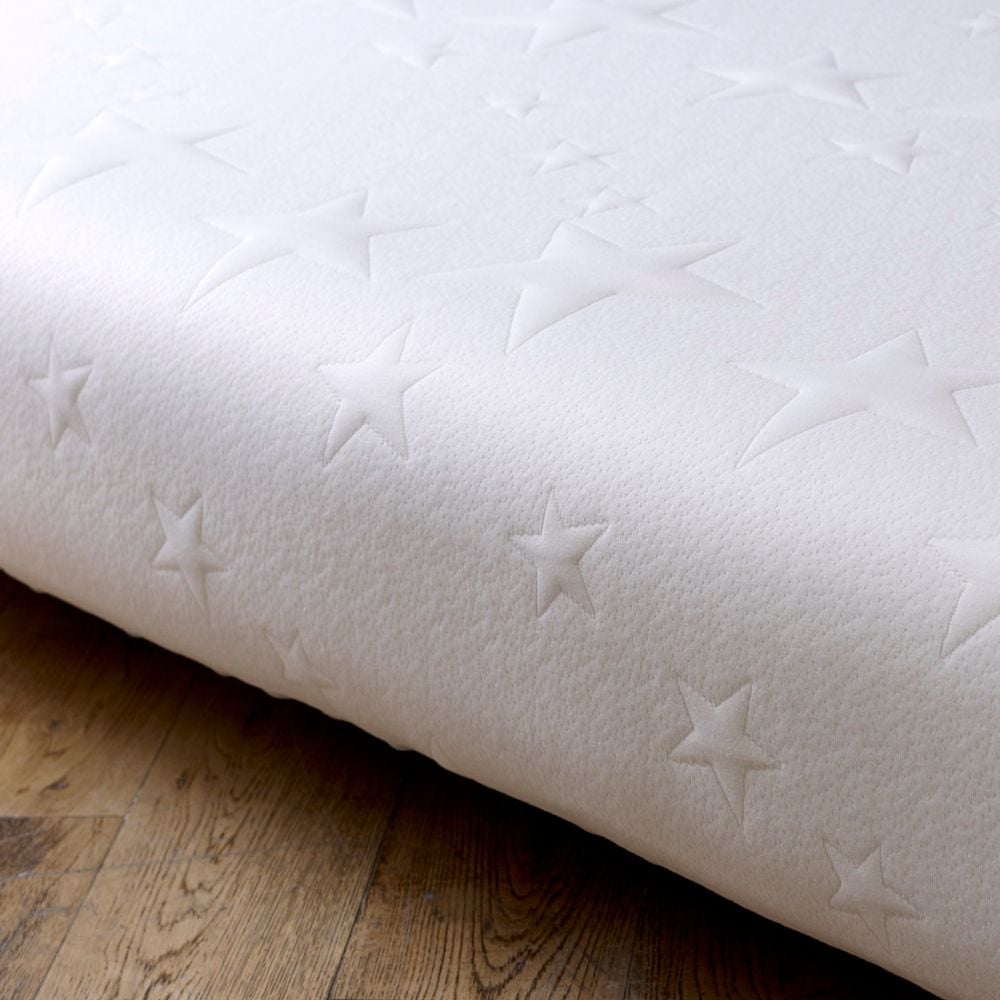 Boasting British quality
As is the case with every mattress crafted by Happy Beds, the Fusion Lite has been made to adhere to the British standards proposed by the National Bed Federation. Thanks to the attention, care and hard work put into every mattress, the Fusion Lite can be expected to arrive in excellent condition at an incredible degree of quality.