Ottoman Storage Bed Buying Guide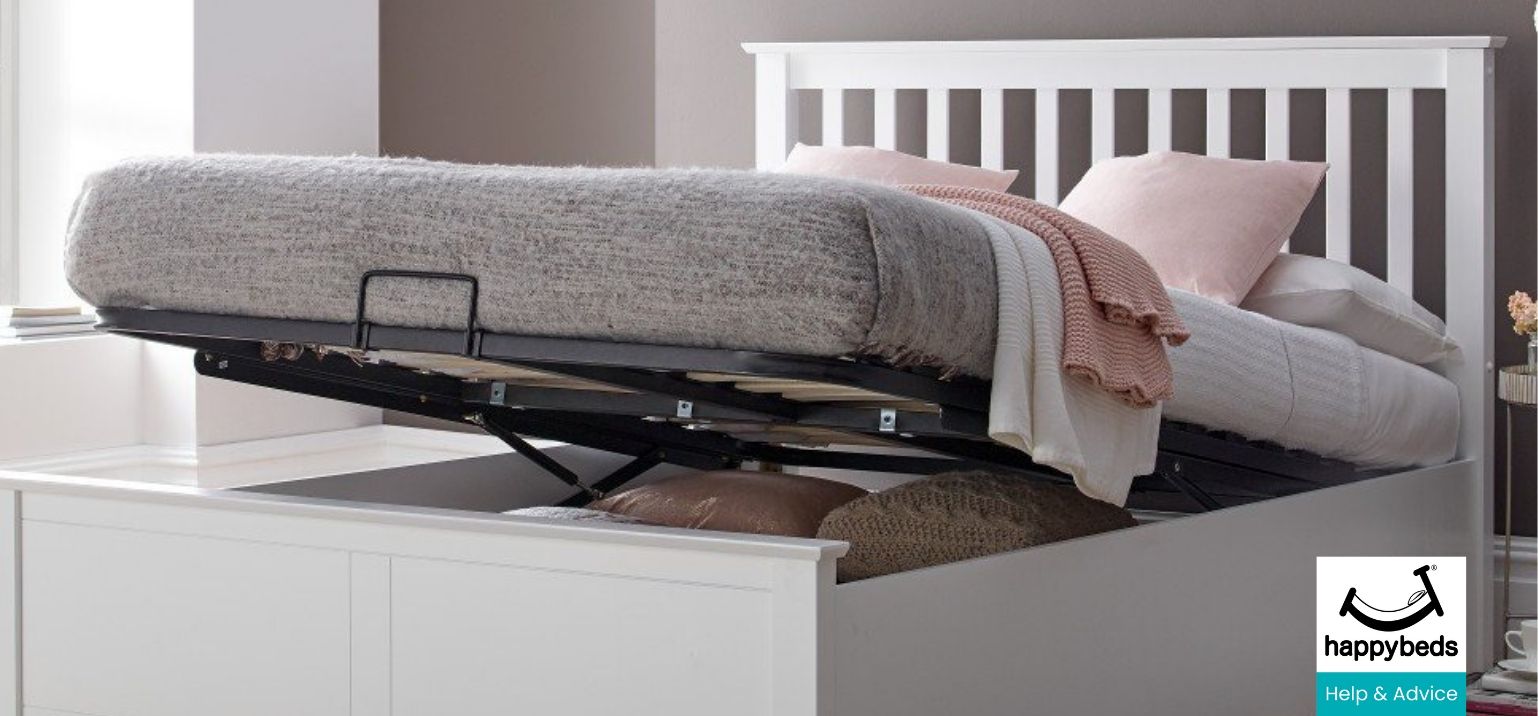 Summary
Ottoman beds
are an ideal choice for those looking to expand their floor space with concealed storage solutions. Available in a range of designs and sizes, ottoman beds are essentially a bed in which the base is transformed into a storage feature - simply lift the mattress area to reveal plenty of storage room which hides your belongings away and removes the need for excess storage furniture.
---
Benefits of Ottoman Beds
Storage beds sound great, although you may be wondering whether or not they are right for you. Before making your decision, it is important to consider your storage needs - here are the key benefits of what an ottoman bed can bring:
Ideal for smaller homes, ottoman beds combine storage and sleeping solutions into one structure.
Tend to offer a more grand, luxurious exterior to tie your whole bedroom to one theme.
Due to the nature of ottoman beds, the base is sturdy and durable for a lasting quality.
Depending on the size, ottoman beds welcome almost any mattress of your choice.
Ottoman beds offer an easy-opening, which makes accessing storage space much easier.
---
Buying Guide
When choosing an ottoman storage bed, there are certain factors you should consider before settling on your decision. In this ottoman bed buying guide, we will ensure that you are making the right choice.
Keep in mind:
Each ottoman bed will have a weight limit to be base, which your mattress should not exceed.

Identify the depth of the ottoman storage space and whether this fits your requirements.

Some ottoman beds open from the side and others at the foot end, be sure to check this.

Ottoman beds can arrive either flat-packed for self-assembly, or pre-assembled.

Ensure the ottoman storage bed fits the measurements of your room, and has enough space to be accessed.
---
Frequently Asked Questions
What price range can I expect for an Ottoman storage bed?
Answer:
Here at Happy Beds, our ottoman storage beds range from £174.99 to £1,224.99. Although all are crafted from high quality materials, our more expensive ottoman beds can come with built in technological features such as our range of ottoman TV beds.
Why should I consider an Ottoman storage bed as opposed to a regular bed?
Answer:
Ottoman beds make for fantastic options for bedrooms that can use more storage space, as they eliminate the need for excess furniture by combining sleeping and storage solutions in one structure.
What sizes do Ottoman storage beds come in?
Answer:
With a few exceptions of Ottoman beds being available in a 3ft single, most Ottoman beds begin at 4ft6 double beds and can go up to 6ft super king beds.
What materials can upholster an Ottoman storage bed?
Answer:
Ottoman beds appear just like normal beds and are available in upholstered, fabric, leather or wooden finishes.
Other than storage space under the sleeping area, what features can an Ottoman storage bed have?
Answer:
As well as offering a huge amount of storage space under the sleeping area Ottoman beds can also feature eternal shelving for displaying personal items or technological features such as charging ports or TV functional storage.