The Lincoln Antique Pine Wooden Bunk Bed is an exceptional piece of furniture that is both robust and incredibly beautiful. Putting safety first, you can rest assured knowing that your little ones are sleeping safe and sound. No matter the bedroom and no matter the décor, the Lincoln Solid Pine Bunk Bed makes for a simply marvellous addition.
---
High Quality Pine Components
The incredibly thick solid pine components boast maximum durability, ensuring that the Lincoln Solid Pine Wooden Bunk Bed effortlessly houses even the most active of sleepers. The high quality pine wood is resistant and strong and guaranteed to stand the test of time with ease.
---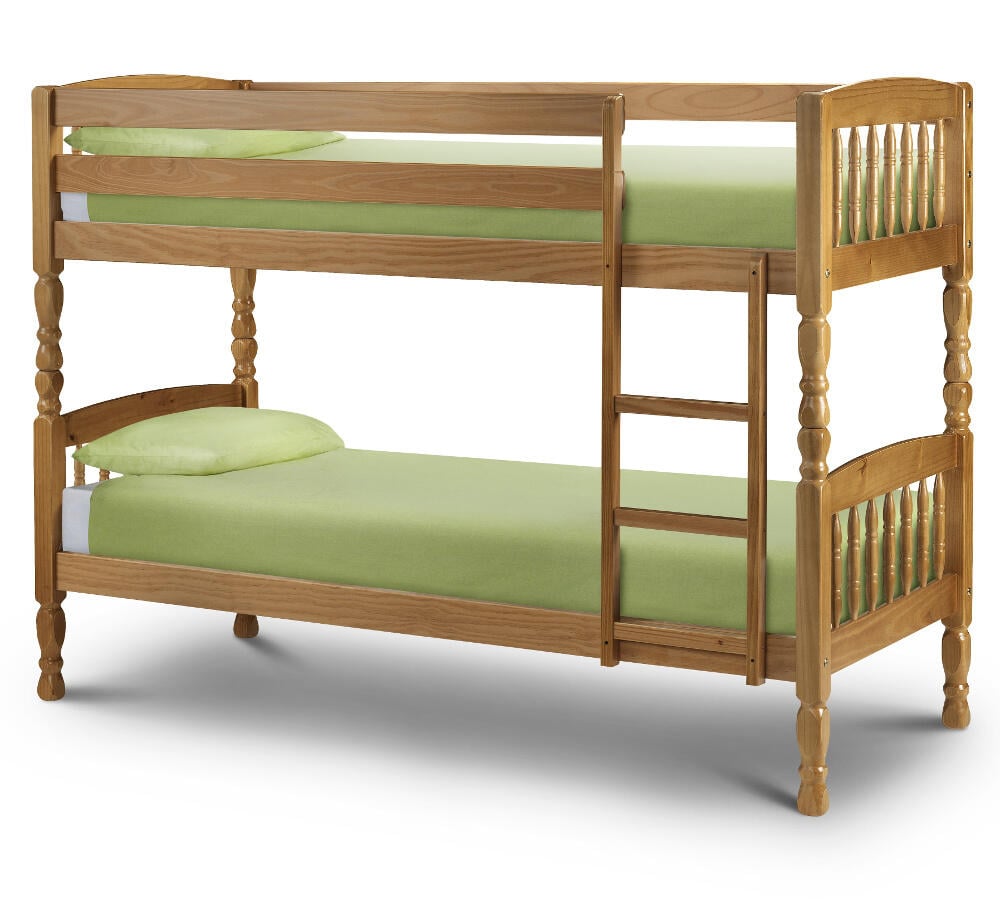 Lacquered Solid Pine Finish
The sheer beauty of the Lincoln Antique Wooden Bunk Bed needs no introduction. The exquisite attention to detail of this exceptional bunk bed is simply a sight to behold, all the whilst providing maximum durability and safety for your young sleepers. The Lincoln Wooden Bunk Bed features an antique lacquered solid pine finish that is naturally stunning and is certain to complement their existing décor.
---
Maximum Flexibility
The Lincoln Antique Solid Pine Bunk Bed features incredible versatility as it will make the perfect bed for your little one as they grow. Your Lincoln Antique Wooden Bunk Bed is supplied flat packed for convenient delivery and storage, with our helpful instructions provided to ensure the self assembly process is as smooth as possible. Please note that this bed cannot be split.